Local News
'An extraordinary soul': Auburn native and accomplished mountaineer declared dead after avalanches in Tibet
According to her family, Gina Rzucidlo was the first American woman to summit the world's three highest peaks.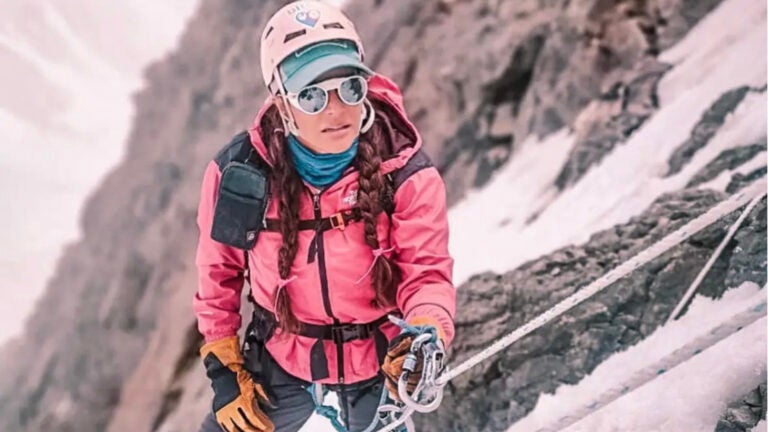 An accomplished mountaineer who grew up in Massachusetts has reportedly been declared dead after going missing following avalanches on a Tibetan mountain she was climbing on Saturday.
Auburn native and aesthetician Gina Rzucidlo, 45, was set on becoming the first American woman to summit the 14 highest peaks in the world, according to her family.
Rzucidlo, a Manhattan resident, was working to accomplish this goal by climbing Mount Shishapangma, the last of the 14 peaks she needed to summit, according to her family, when avalanches occurred on the mountain Saturday afternoon.
Rzucidlo and Tenjen Sherpa, her Nepalese mountain guide, went missing in the wake of the avalanches, according to the Xinhua News Agency, which is owned by the Chinese government.
According to a Facebook post from Rzucidlo's sister on Monday, Chinese authorities declared Rzucidlo and Sherpa dead. The search for their bodies may resume in the spring when weather conditions are favorable, she wrote.
Rzucidlo's mother posted a quote from President Theodore Roosevelt as a tribute to her daughter on Facebook Monday.
"Though her life was short, she lived a life that many could only dream," she wrote. " … Rest in peace my beautiful daughter. You touched so many. I couldn't have asked for a better daughter."
Other climbers caught in the avalanches
On Sunday, another American mountaineer, Anna Gutu, and a Nepalese guide, Mingmar Sherpa, were confirmed dead in the wake of Saturday's avalanches, according to Chinese media reports.
The avalanches also seriously injured Nepalese guide Karma Geljen Sherpa, who was escorted down the mountain by rescuers. He was in stable condition as of Sunday.
Fifty-two climbers from various countries were attempting to summit Mount Shishapangma — the 14th highest mountain in the world — when the avalanches occurred, Xinhua News Agency reported. Authorities later suspended climbing activities on the mountain due to the snow conditions.
Mountain climbers frequently try to summit the Himalayas in October after the region's monsoon season ends, but experts have cautioned that climate change has increased the risk of avalanches.
According to a July 2023 analysis, at least 564 people have been killed by avalanches while climbing peaks above 4,500 meters in the Himalayas over the past 50 years.
Rzucidlo's mountain climbing achievements
According to High Adventures Expeditions, which keeps a log of people who have summited Mount Everest, Rzucidlo conquered the world's highest peak in May 2018 at age 40.
By her 41st birthday, Rzucidlo had completed the seven summits, meaning she'd summited the highest peak on every continent, her sister Angela Terry said over email Tuesday.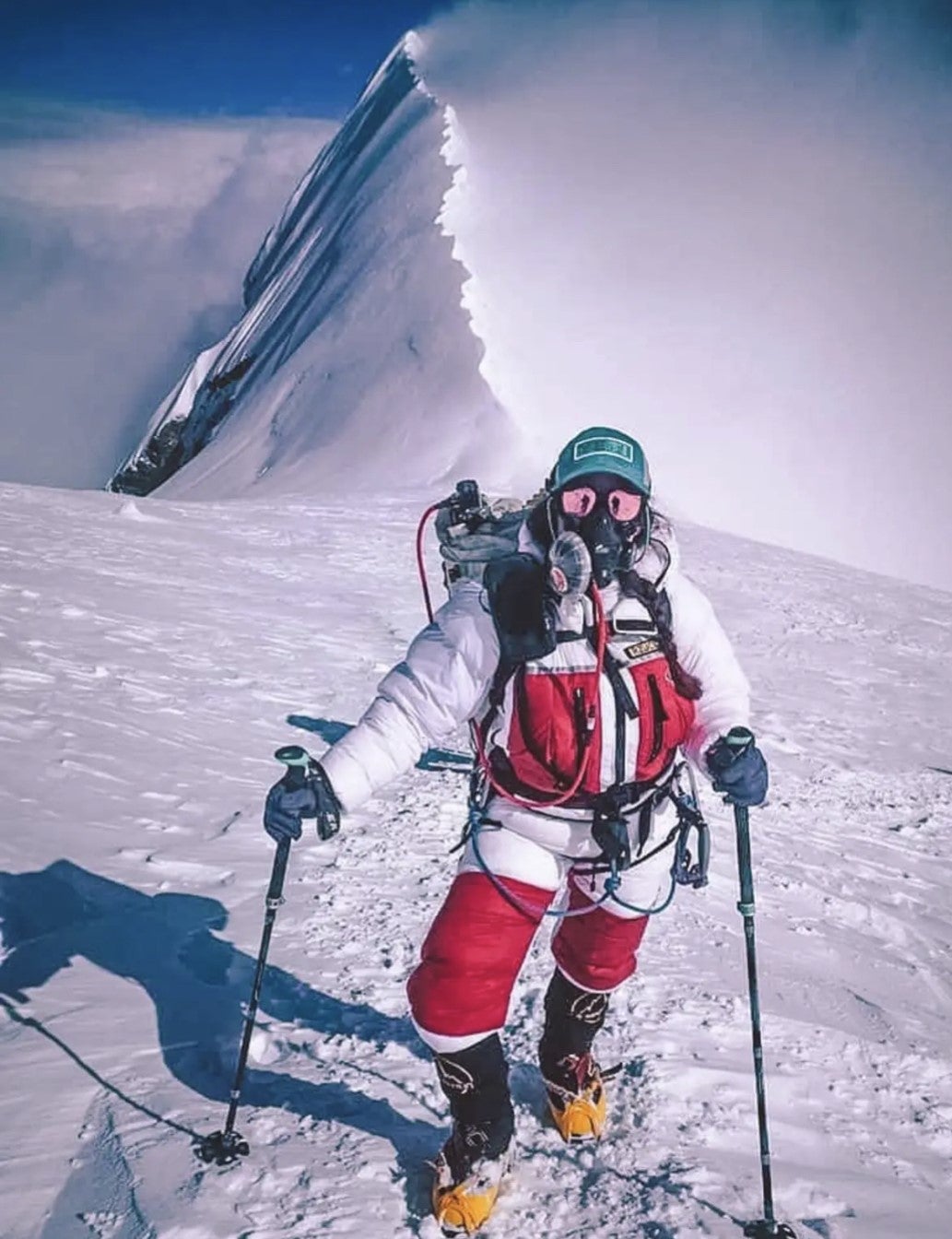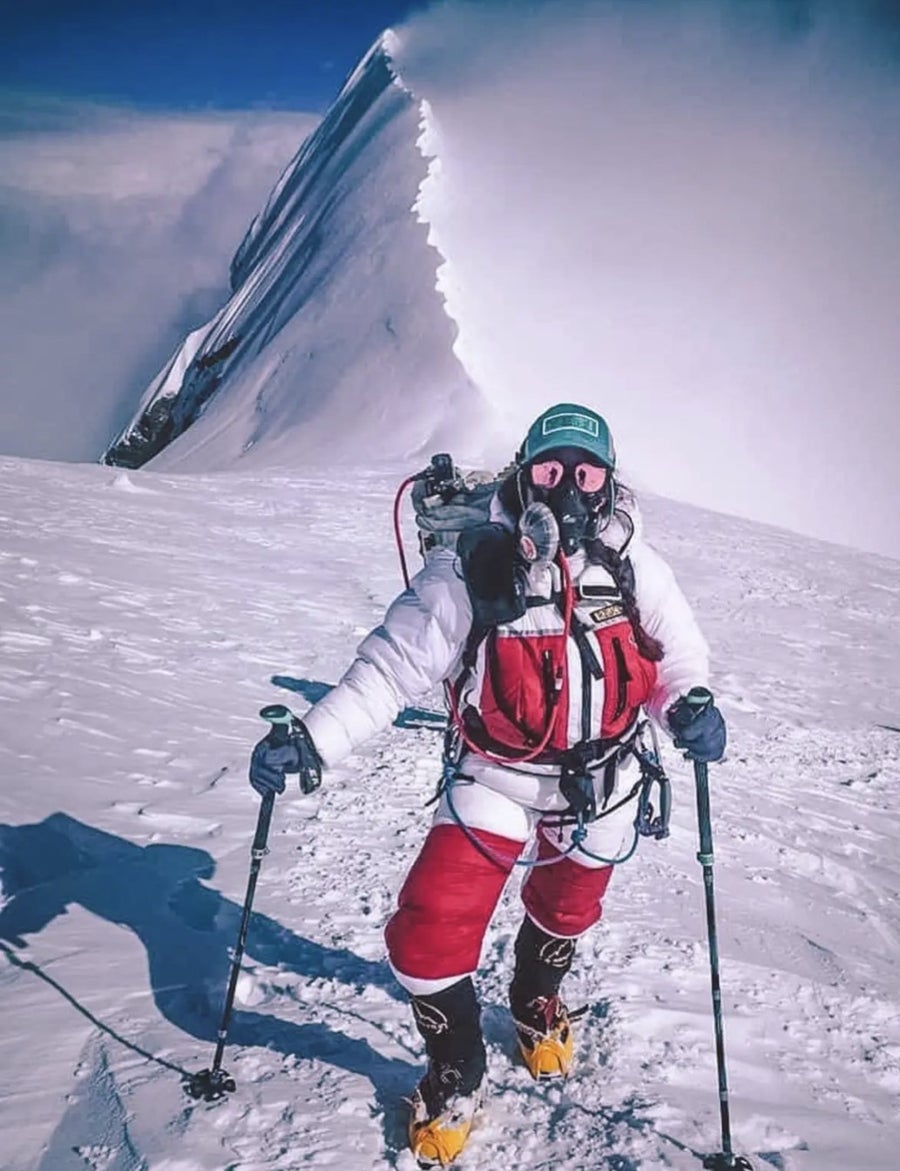 "She loved traveling, fashion, and climbing these mountains. She encouraged so many, including myself, to travel the world," Terry wrote of her sister.
In 2021, Rzucidlo summited Annapurna 1 — the 10th-highest mountain in the world, Terry said. The Nepalese mountain is known for being deadly, and Terry said Rzucidlo became the second American woman ever to reach its highest peak.
It took Rzucidlo four years, Terry said, but in 2022, she also summited K2 – the 2nd-highest mountain in the world and another peak known for its dangers. With this feat, Rzucidlo became the first American woman to summit the three highest mountains in the world, her sister said.
"She was strong on common sense and had backed off on some of her most intense climbs many times before due to risks and safety," Terry wrote of her sister.
Becoming an 'eight-thousander'
There are only 14 mountains in the world whose highest peak is over 8,000 meters above sea level. Thus, those who achieve this feat are known as "eight-thousanders."
At the beginning of 2023, there were less than 50 eight-thousanders, Project Base8000 wrote on its website. According to her family, Rzucidlo's goal this year was to join those ranks.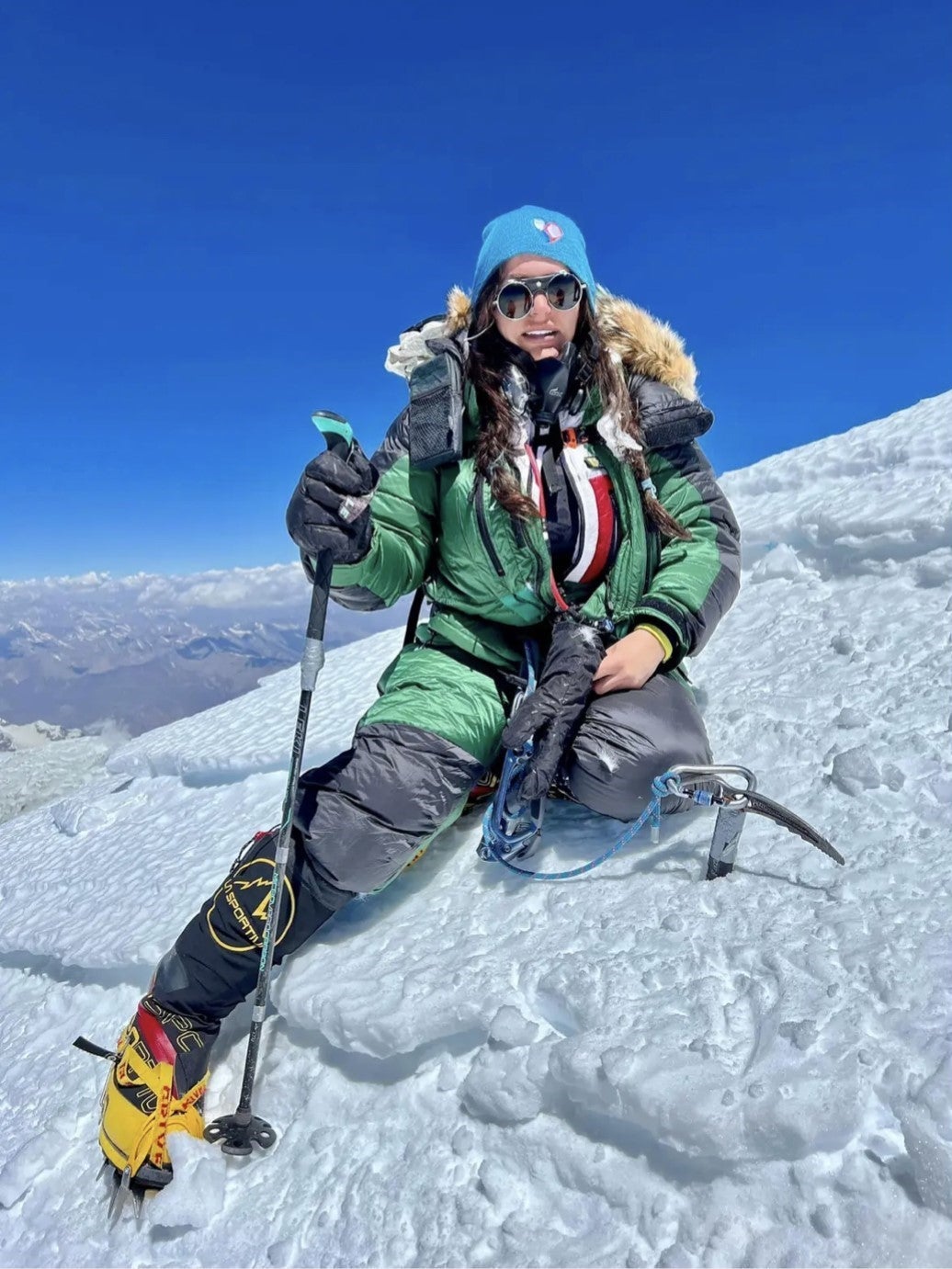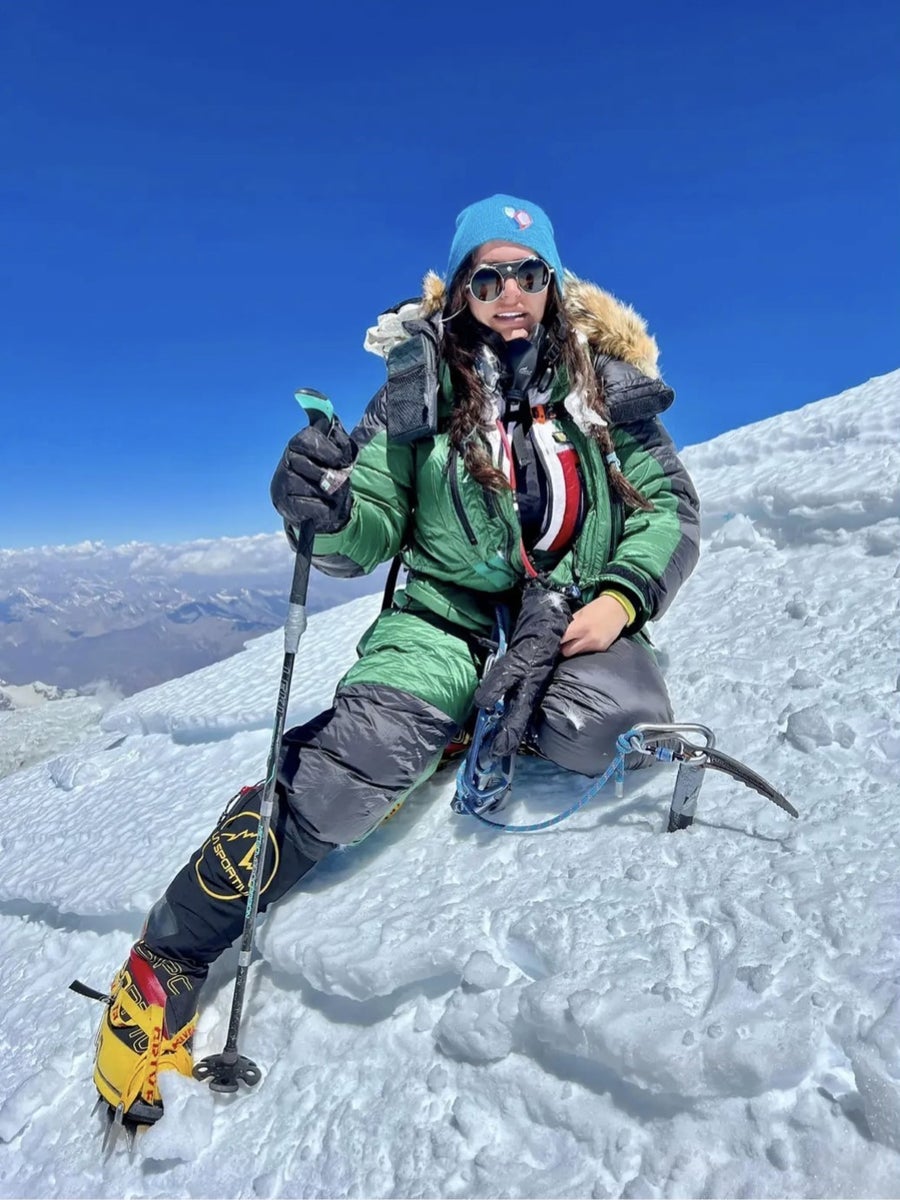 Already this year, Terry said, Rzucidlo had summited Mount Lhotse and Mount Cho Oyu, the fourth- and sixth-highest mountains in the world, respectively.
In a recent Instagram post, Rzucidlo wrote that she checked Mount Nanga Parbat, the ninth-highest mountain in the world, off the list of 14 in July, becoming the first American woman to summit it.
"When she set her mind on a goal, there was no quitting, and she would succeed," Terry wrote of her sister.
Lakpa Sherpa, a Nepalese mountain climber who has climbed Mount Everest more than any other woman in the world, called Rzucidlo an "extraordinary soul" in a heartfelt Facebook post about her death Tuesday.
"Gina's achievements in the world of mountaineering were nothing short of remarkable. She pushed boundaries, broke barriers, and paved the way for others to follow their dreams, regardless of their gender," Sherpa, who called Rzucidlo a "dear friend" in a recent Instagram post, wrote. "Her legacy will continue to inspire countless aspiring female climbers for generations to come."
Rzucidlo's achievements outside mountaineering
Rzucidlo's achievements weren't limited to mountain climbing. According to Terry, she had earned a degree in criminal justice from Quinsigamond Community College in Worcester.
One of seven siblings, Rzucidlo was a beloved daughter, sister, and aunt.
"She loved her family and her nieces and nephews immensely and took great joy in spoiling them. She would take them on vacations and treated them all like they were her own," Terry wrote.
A GoFundMe campaign has been set up to benefit Rzucidlo's family.
"My sister Gina was the most loving, brave, and generous person you'd ever meet…Her laugh was so loud and contagious that it would light up the room," Terry wrote. " … She was as beautiful on the inside as she was on the outside."
Reporting from the Associated Press was used in this article.
Newsletter Signup
Stay up to date on all the latest news from Boston.com