Local News
A Bostonian stopped to rescue a kitten during the Chicago Marathon. She still ran 3:31.
"As a cat mom to two strays, I had to help this kitten."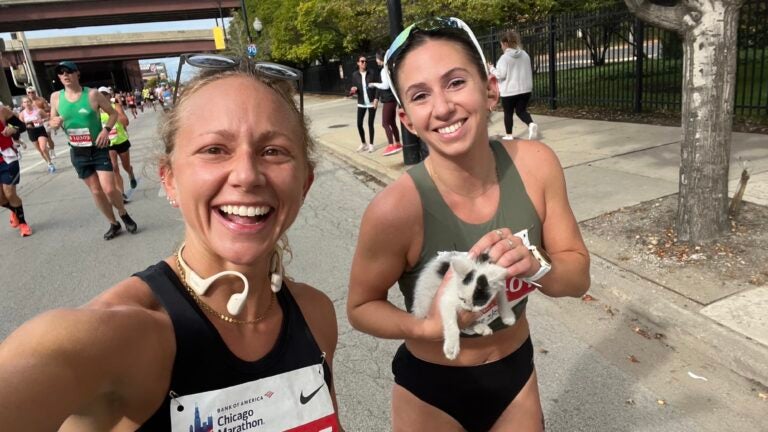 Sarah Bohan was 21 miles into Sunday's Chicago Marathon and closing in on a personal record when she spotted a tiny, scared kitten.
"I noticed something white and fluffy scampering along on the sidewalk," the Boston-based runner said. "The kitten was dirty, scared, and skinny, and looked to be separated from its mother. When I picked it up, it was matted, and I knew it was a stray."
Bohan didn't hesitate to slow down mid-marathon and help the kitten to safety.
"At that moment my instincts kicked in and I forgot all about my personal record," she said. "As a cat mom to two strays, I had to help this kitten."
She and another racer, Gia Nigro, walked the course for a mile asking spectators if they could take the kitten and care for it. Finally, they found someone who agreed to do it, promising Bohan and Nigro she'd take the stray to her veterinarian for a checkup.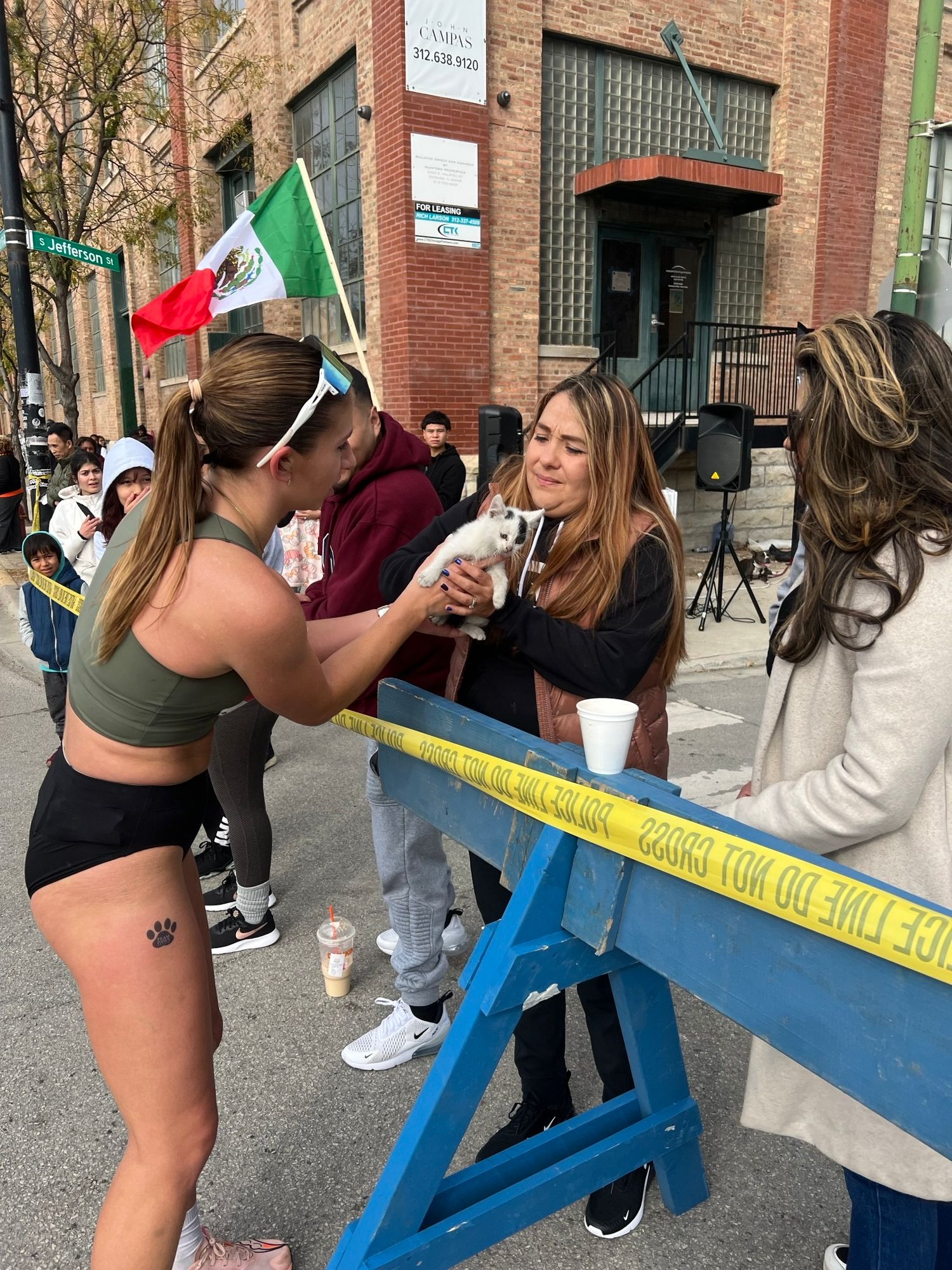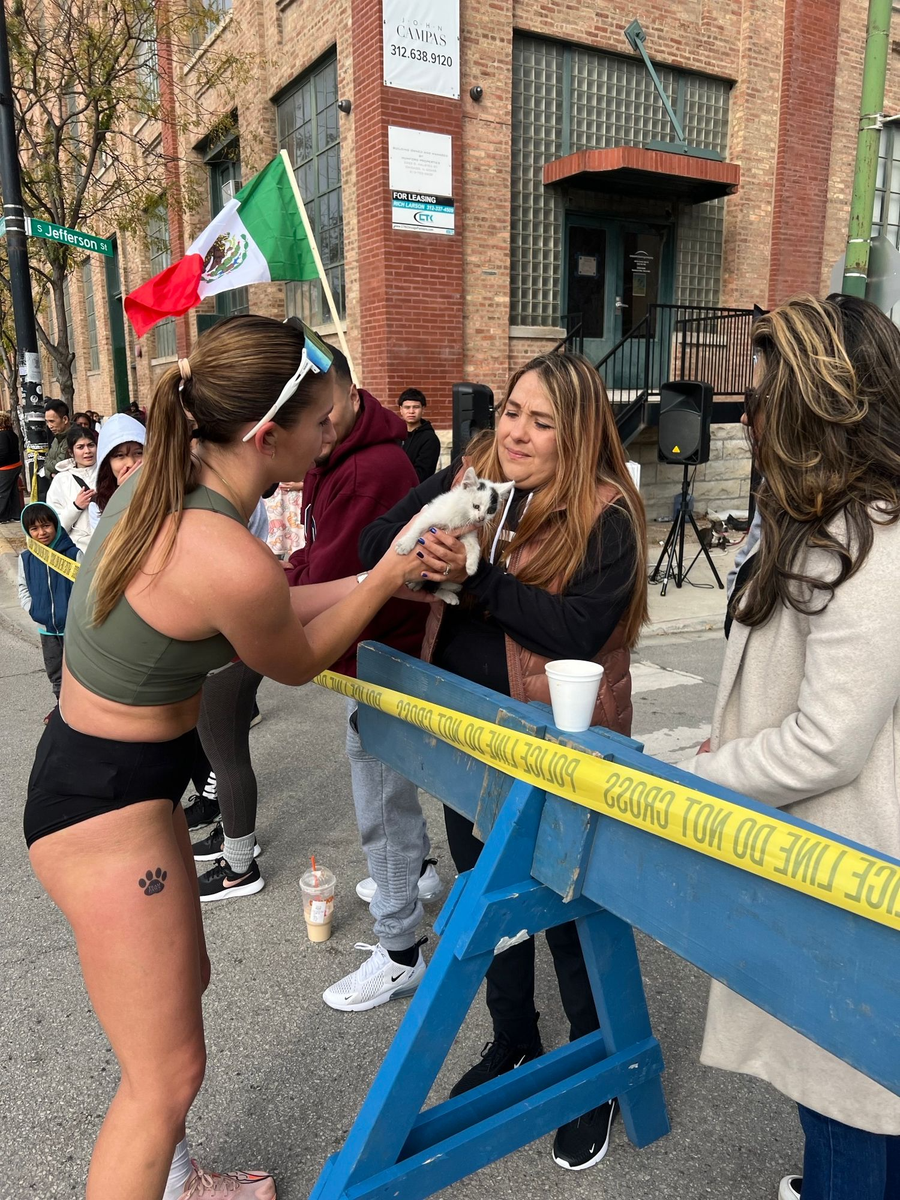 Bohan and Nigro ran the remaining miles together, with Bohan finishing in 3:31:35.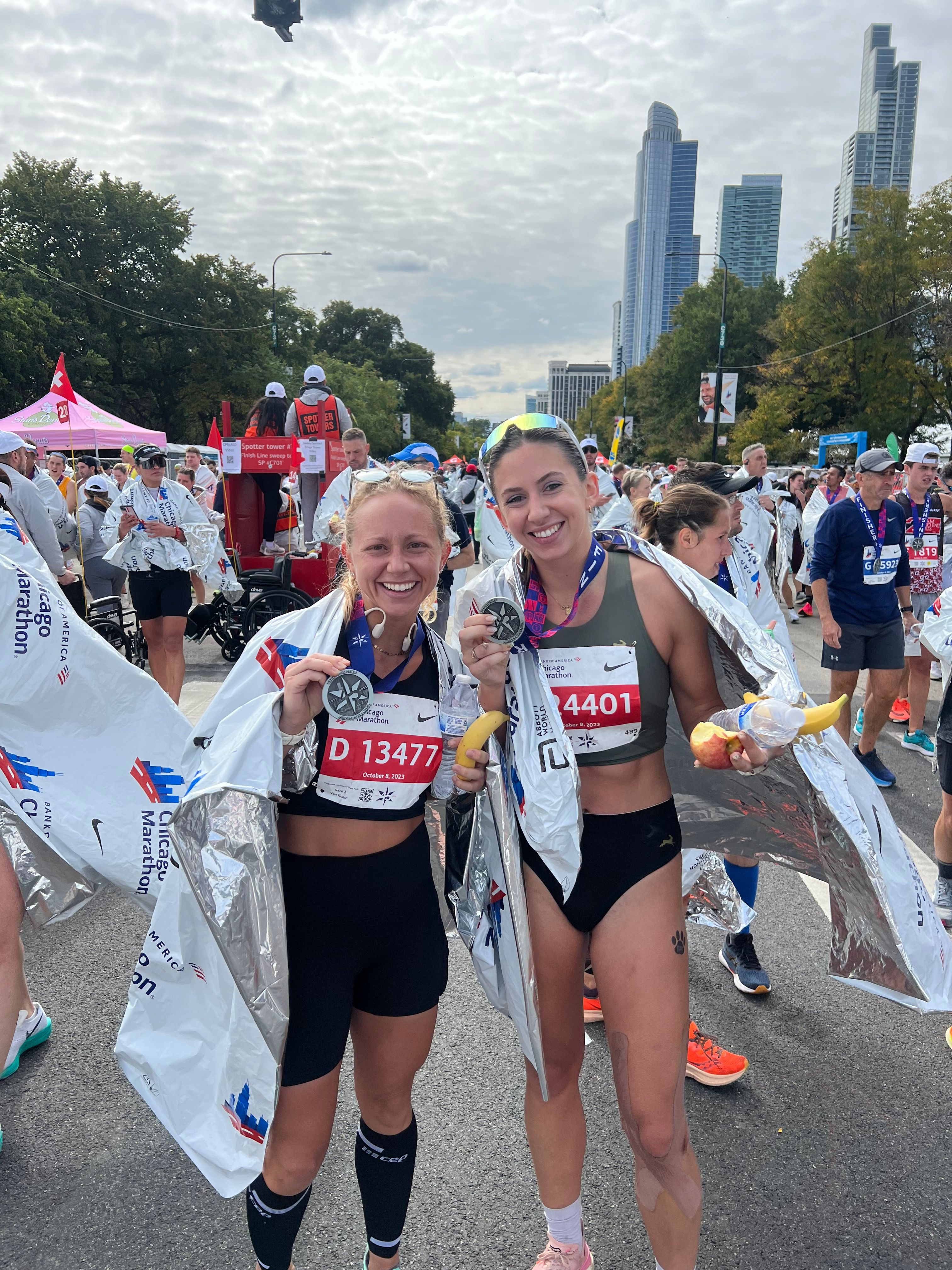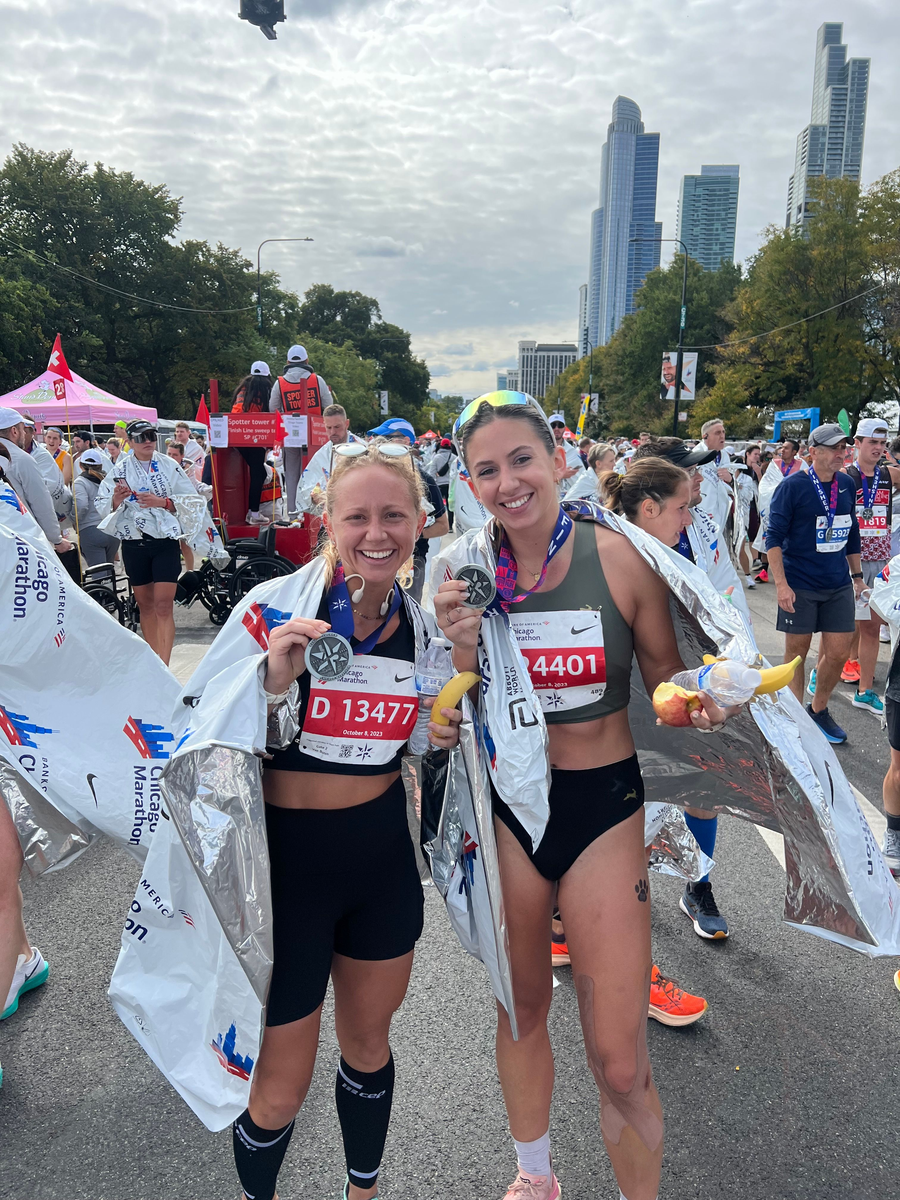 Coincidentally, Bohan was running the marathon to fundraise for PAWS Chicago, a no-kill animal welfare organization that finds homes for homeless cats and dogs.
Chicago was Bohan's second marathon, according to the The Boston Globe. Earlier this year, she qualified to run the the 2024 Boston Marathon, which she's been watching every year since she moved to Boston in 2015.
Newsletter Signup
Stay up to date on all the latest news from Boston.com