Local News
South Shore residents warned to protect domestic animals after bear reportedly kills livestock
"Unfortunately a resident reported to us today that our local bear and their livestock had a negative interaction."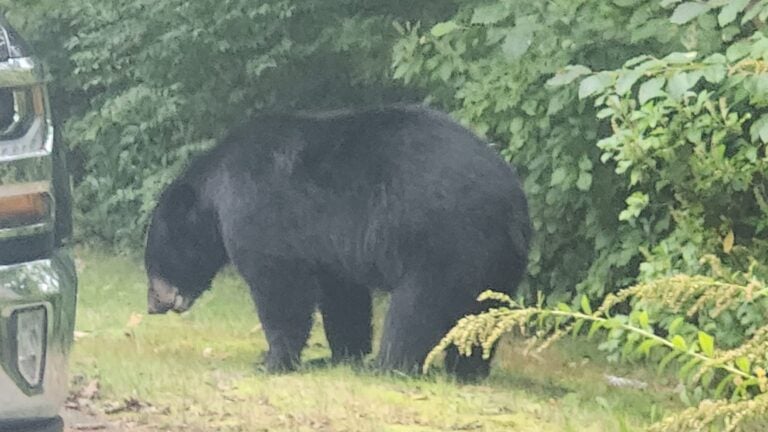 Residents of one South Shore community are being urged to "take steps" to protect their domestic animals after a bear reportedly killed livestock.
The incident occurred Tuesday morning in Hanson, according to police.
"Unfortunately a resident reported to us today that our local bear and their livestock had a negative interaction," police said. "If you have small domestic animals please take steps to protect them and discourage the bear from trying to make them his/her next meal."
The Boston Herald reported a bear was spotted about 60 yards behind a home and later, a Massachusetts Environmental Police officer found a dead goat in the woods behind the house.
Dave Wattles, a black bear and furbearer biologist with MassWildlife, told the newspaper that bird feeders are contributing to drawing bears to homes.
"Every single bear in the state has been trained to go into backyards due to bird feeders, so it's important that residents don't have any accessible food sources on their property to draw bears in, so no bird feeders," Wattles said.
Police in Hanson urged residents to revisit tips from MassWildlife for avoiding conflicts with black bears. The recommendations include:
Taking down bird feeders
Storing garbage in closed containers in a garage or outbuilding, putting the barrels out before pickup, rather than leaving them out overnight
Avoiding pasturing animals in remote areas or those with nearby heavily wooded cover that could be used by bears.
Storing livestock feed in secure outdoor buildings protected by an electric fence or bear-proof container
Keeping livestock in or near a barn at night if possible
Cleaning your grill after a barbecue, refraining from leaving food scraps or spilled grease in the yard
Keeping dogs leashed, never letting the pups interact with or chase the bears
Newsletter Signup
Stay up to date on all the latest news from Boston.com