Local News
Boston workers are a lot less happy since heading back to office, BBJ poll finds
"It could be that employees are sick of the changes."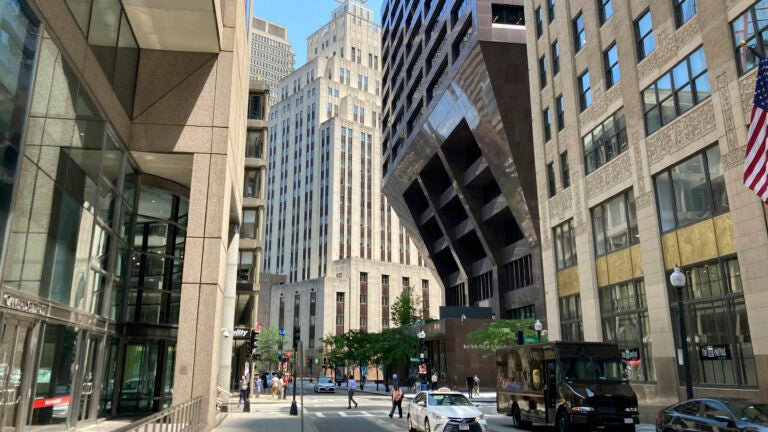 Workers in the Boston area are more likely to be performing their duties in the office compared to a year ago, and, according to a new poll by the Boston Business Journal, most are not happy about it.
The Boston Business Journal-Seven Letter Insight poll, conducted over the month of September, found that nearly half of respondents said they were fully remote in the first quarter of 2022, compared to just 9 percent now. Eighty-four percent reported having a hybrid work schedule now, compared with 43 percent last year.
Fifty-four percent of the participants in the poll who told the publication their in-office time had recently increased reported that their job satisfaction had decreased.
Matt George, a partner and head of research at Seven Letter, told BBJ the correlation is "significant" and shows that people are specifically unhappy going into the office more.
"It's when it changes that we start to see those negative perceptions," George told the publication. "It could be that employees are sick of the changes."
However, not everyone is unhappy about increased time in office or the hybrid setup.
Seventy-three percent of respondents said they were happy with their company's remote work policy, according to BBJ. When asked what the ideal number of days in office would be, 26 percent of respondents to the publication's poll said two days would be best, while 21 percent chose three days. Only nine percent said they'd like to be in office full-time.
When Boston.com asked readers to weigh-in on the issue of remote work, a majority reported working in a hybrid role and being happy with their job.
Newsletter Signup
Stay up to date on all the latest news from Boston.com