Local News
Franklin mom creates children's underwear with pocket for tracking device
According to its creator, TreasureTrace underwear was designed to ensure that your child's tracking device stays on them in nearly every situation.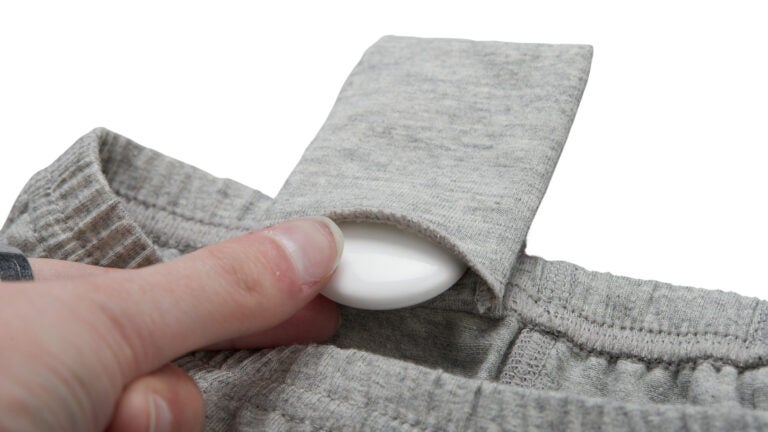 At first glance, Franklin mom Clarissa Guyton's new product — children's underwear with a pocket designed for a tracking device — might raise some eyebrows. But, according to Guyton, there's real utility behind TreasureTrace underwear, and its design makes it difficult to misuse.
The 95% cotton, 5% spandex underwear is pretty similar to others currently on the market except for one thing — a small, tamper-resistant pocket along the front waistline that can fit most modern Bluetooth trackers. A child wearing a pair of TreasureTrace underwear equipped with a tracking device can be location-tracked by their caretakers using the device's app or program.
While tracking devices for children aren't new, what's different about TreasureTrace is that it allows children to carry a tracking device in a way that makes it unlikely the device will get lost or damaged, Guyton explained. Where a tracking device attached to a backpack, shoes, or accessories can easily be taken off or forgotten somewhere, a child is far less likely to lose their underwear.
TreasureTrace can also be an option for children who have sensory issues and don't want to wear accessories such as a watch or bracelet, or for those who simply don't want their tracking device noticed, the 35-year-old Guyton said.
"TreasureTrace Tracking Underwear are a discreet and comfortable way to always know where your little one is," TreasureTrace's website reads.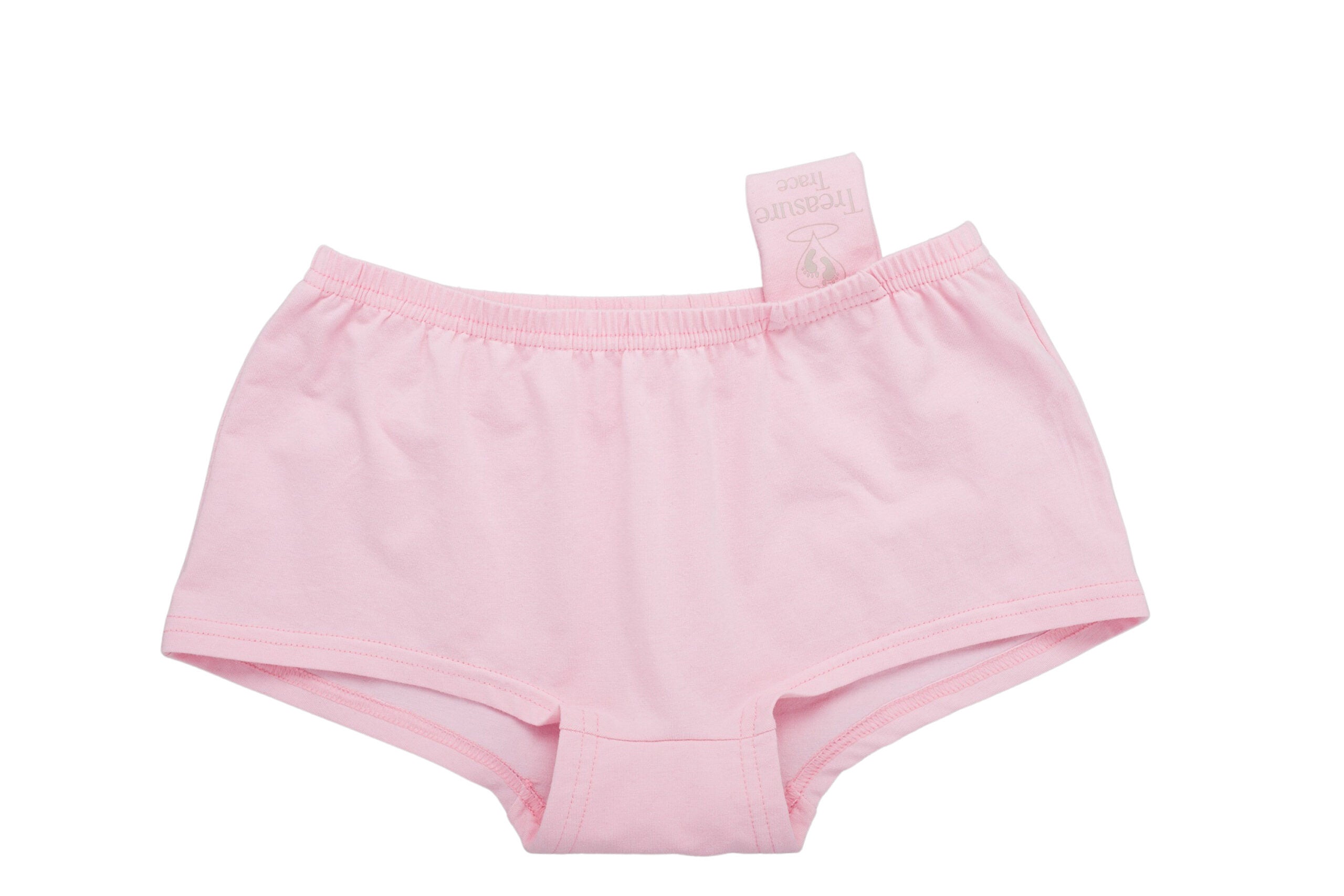 Guyton also gave two reasons as to why the product is difficult to misuse.
Firstly, right now, TreasureTrace only produces underwear up to children's size 7-8, so a teen or adult couldn't be given the underwear with a tracking device secretly installed.
Secondly, Guyton said that while the underwear is still comfortable enough to wear, at about the size of a silver dollar, a tracking device is big enough that it's unlikely anyone older than a toddler could wear the product without noticing the device.
TreasureTrace is intended to be used with toddler- to elementary school-aged children and with the consent of the wearer if they are old enough to comprehend the product's purpose, Guyton said.
"With a teenager, it's more of a conversation if you want to track them," she said. " … Your 2-year-old, your 3-year-old, that, in my mind, is more straightforward. I'm just trying to make sure they don't wander off and make sure I am able to keep an eye on what's going on with them."
While these arguments haven't quelled every parent's concerns about children's privacy and safety, Guyton pointed out that anyone with a phone can already have their location tracked.
"It's not a solution for everyone. In terms of tracking your kids, some people may not want to do that," she said. " … We're not inventing tracking devices, we're just giving you a way to keep an eye on your child if you choose to do that."
Guyton, who also works full-time as a regional sales manager, said she and her husband have talked to her 5-year-old daughter about TreasureTrace and what the underwear does. They told her it lets them see where she is so that they can make sure she's OK.
"She likes that. She feels like it's her special underwear," Guyton said.
Guyton's daughter doesn't wear TreasureTrace underwear every day. This year, she wore it during the first few days of school while she got used to coming home on the bus, Guyton said.
"We use it in situations where we just want a little extra peace of mind," she said. "So, for example, she's going to her first field trip [Tuesday], and she'll be wearing it. If we go out and we're going to a crowded area somewhere, traveling, or going to an amusement park or something like that, we'll put it on."
The idea for TreasureTrace came to Guyton while she was getting ready to fly down to South Carolina with her children to visit her family. Her husband could not come with them, having just started a new job. This left Guyton as the sole caretaker for the children during travel.
"I was a little bit nervous about having them in the airport by myself and not having an extra set of eyes," she said.
So Guyton started looking into devices for tracking children, such as tracking device bracelets or an Apple AirTag you can wear like a watch. While her children didn't get lost on the trip, they found the tracking device accessories uncomfortable and kept trying to take them off.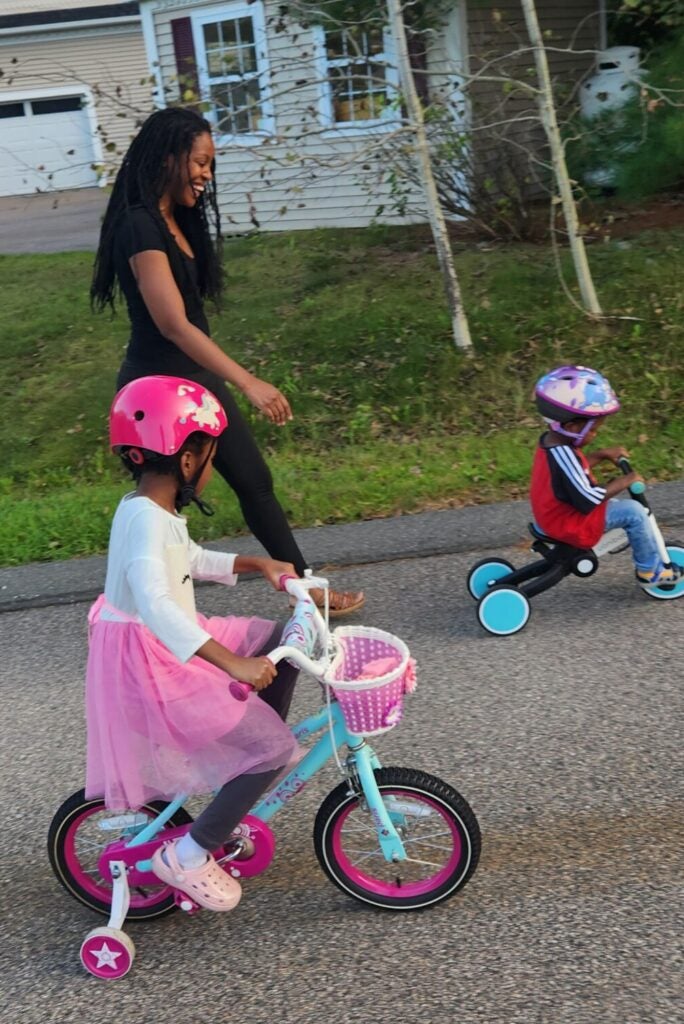 So Guyton and her husband began thinking of how they might put a tracking device on their children's person in a way that would be comfortable for children of all ages and stay on them in nearly every situation.
The answer? Underwear.
"Even if they get their clothes dirty or have to change … their underwear is going to be on them," Guyton said.
Guyton then designed a prototype, and her mother invented a pocket that would be difficult for young children to accidentally tamper with. They also decided to put the pocket in the front waistband to prevent the tracking device from being damaged if a child soils their underwear.
In the future, TreasureTrace may also offer undershirts or long johns for parents uncomfortable with putting the tracking device in their child's underwear. Other parents have also floated the idea of a TreasureTrace swimsuit, she said.
Additionally, TreasureTrace may begin selling adult-size clothing. Guyton said many people have told her they'd like to use her product with adults suffering from dementia and other conditions that require constant supervision from caretakers.
TreasureTrace underwear can be preordered on the product's website. Two-packs are currently on sale for $25 and will soon be offered on Amazon.
Sorry. This form is no longer available.
Newsletter Signup
Stay up to date on all the latest news from Boston.com