Local News
Photos: Pro-Palestinian demonstrators rally in Copley Square
On Monday evening, thousands of pro-Palestinian demonstrators braced the rain and gathered outside Boston Public Library.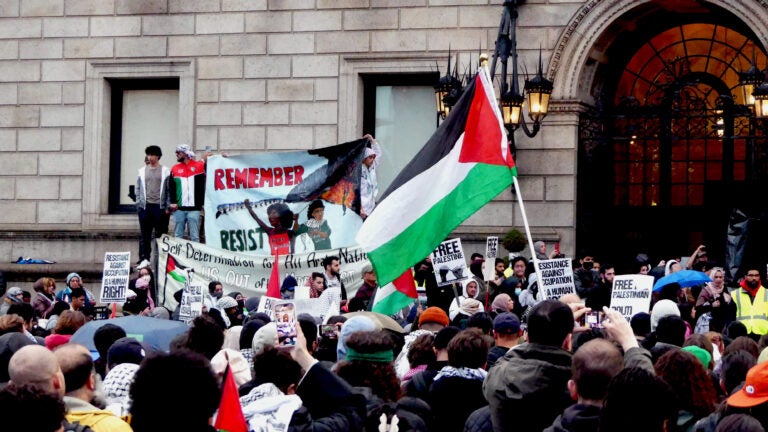 The war between Israel and Hamas has raged on for over a week since the Palestinian militant group carried out a surprise attack on Israel on Oct. 7.
In response to the the attack, which killed over 1,400 people, Israel declared war on Hamas and began a siege of the Gaza Strip. The Gaza Health Ministry said 2,750 Palestinians have been killed since Israel launched counter strikes, according to the Boston Globe.
On Monday, thousands of pro-Palestinian demonstrators from around the Boston area braced the rain and gathered on the steps of the Boston Public Library.
The demonstrators called for an end to the Israeli siege of Gaza and held up signs reading "End the Occupation Now!" and "Let Gaza Live!" Gaza is considered to be under Israeli occupation, according to the United Nations.
Following several speeches by members of the Palestinian Youth Movement, the demonstrators, which also included members of the Students for Justice in Palestine, Party for Socialism and Liberation, Jewish Voice for Peace and Boston South Asian Coalition, marched down Boylston Street to the Israeli consulate.
A small group of counter-protesters also appeared at Copley Square, where one played Israel's national anthem "Hatikvah" on the violin. Other counter-protesters put up a small Israeli flag, and watched as the protesters moved down Boylston Street.
Boston Police Officers and Massachusetts State Troopers stood on the edges of of the demonstration, blocking the streets off from traffic as the protesters made their way towards the Israeli consulate near the Park Plaza Hotel.
Here is a look at scenes from Monday's demonstration.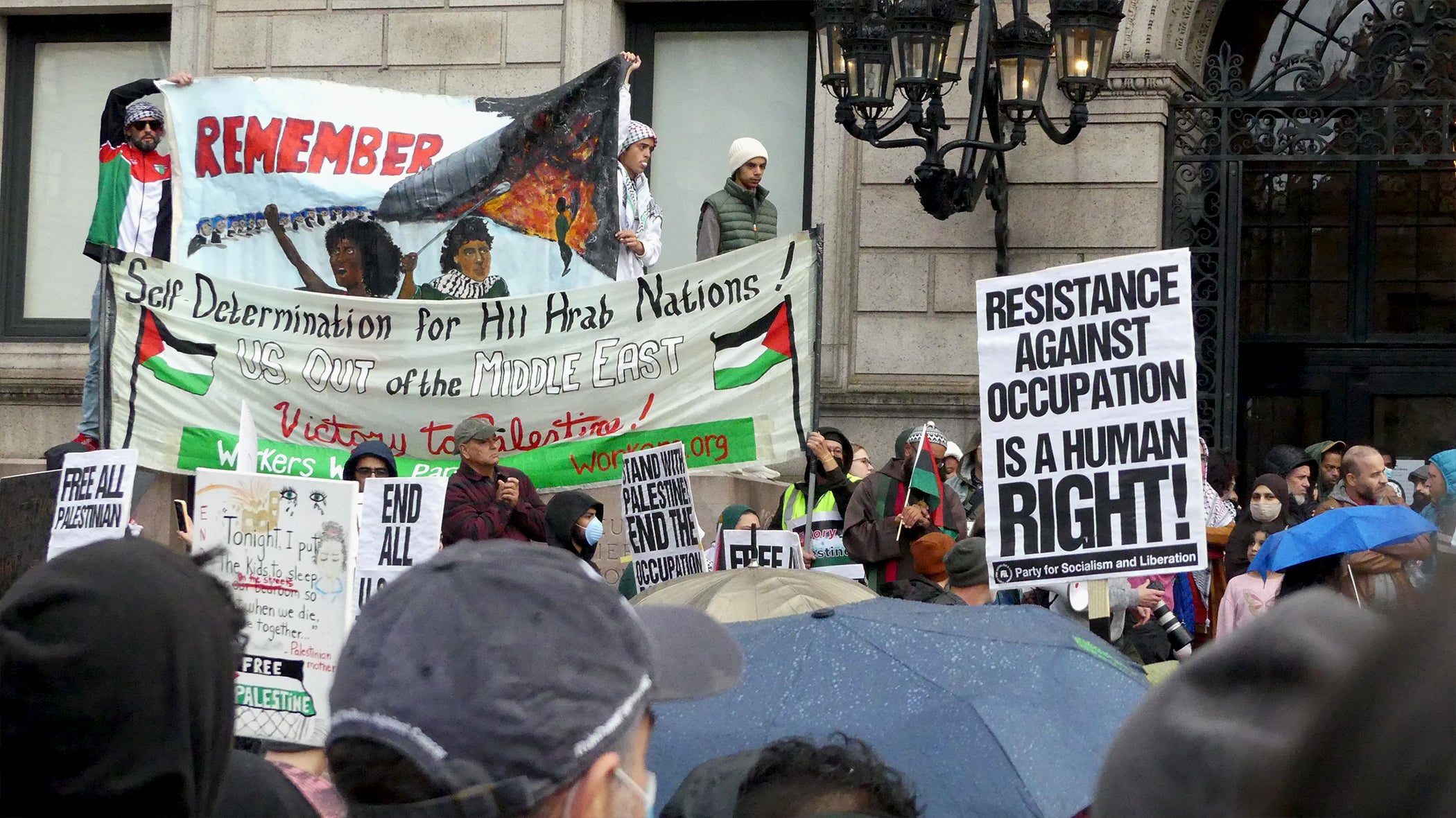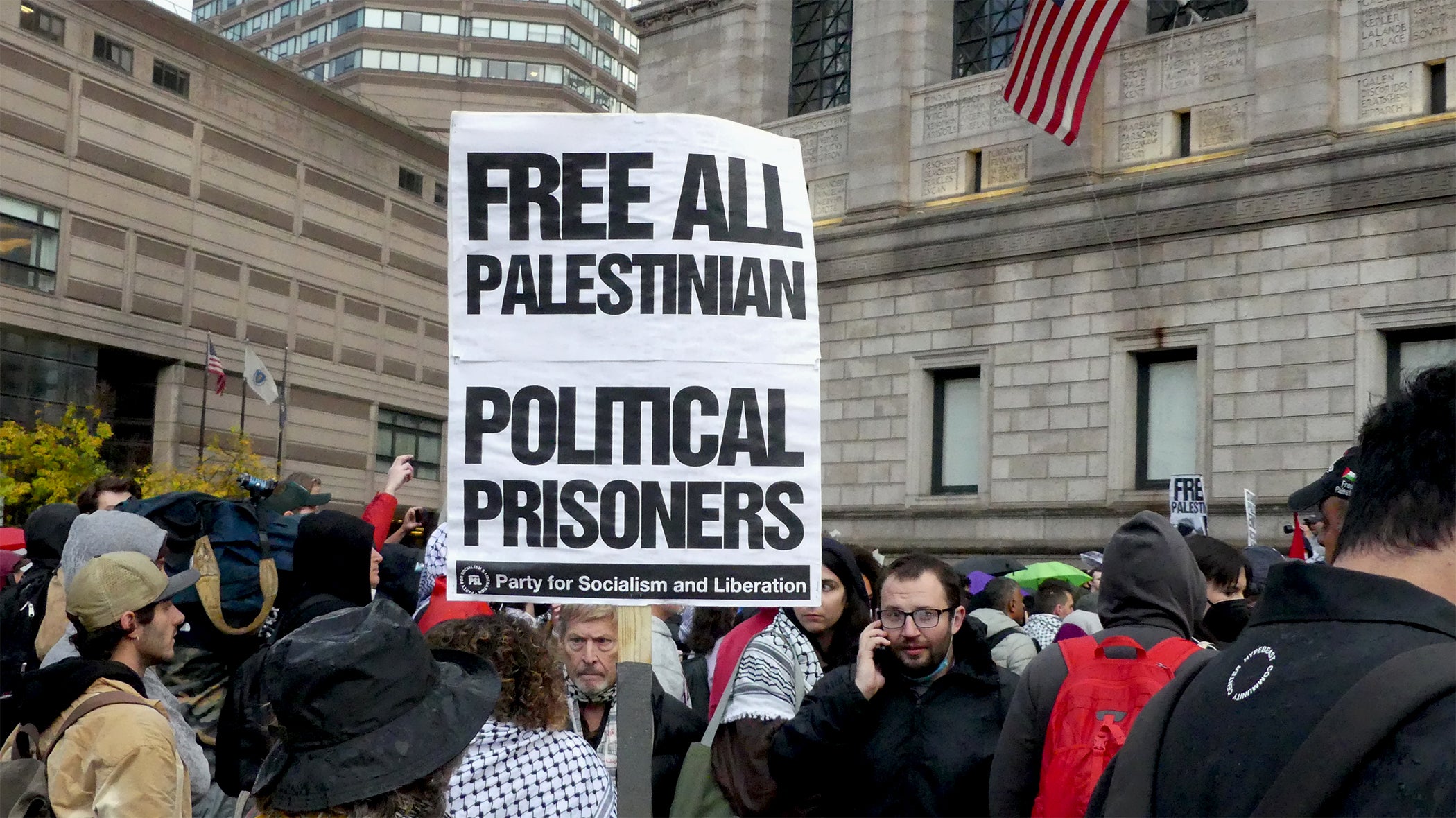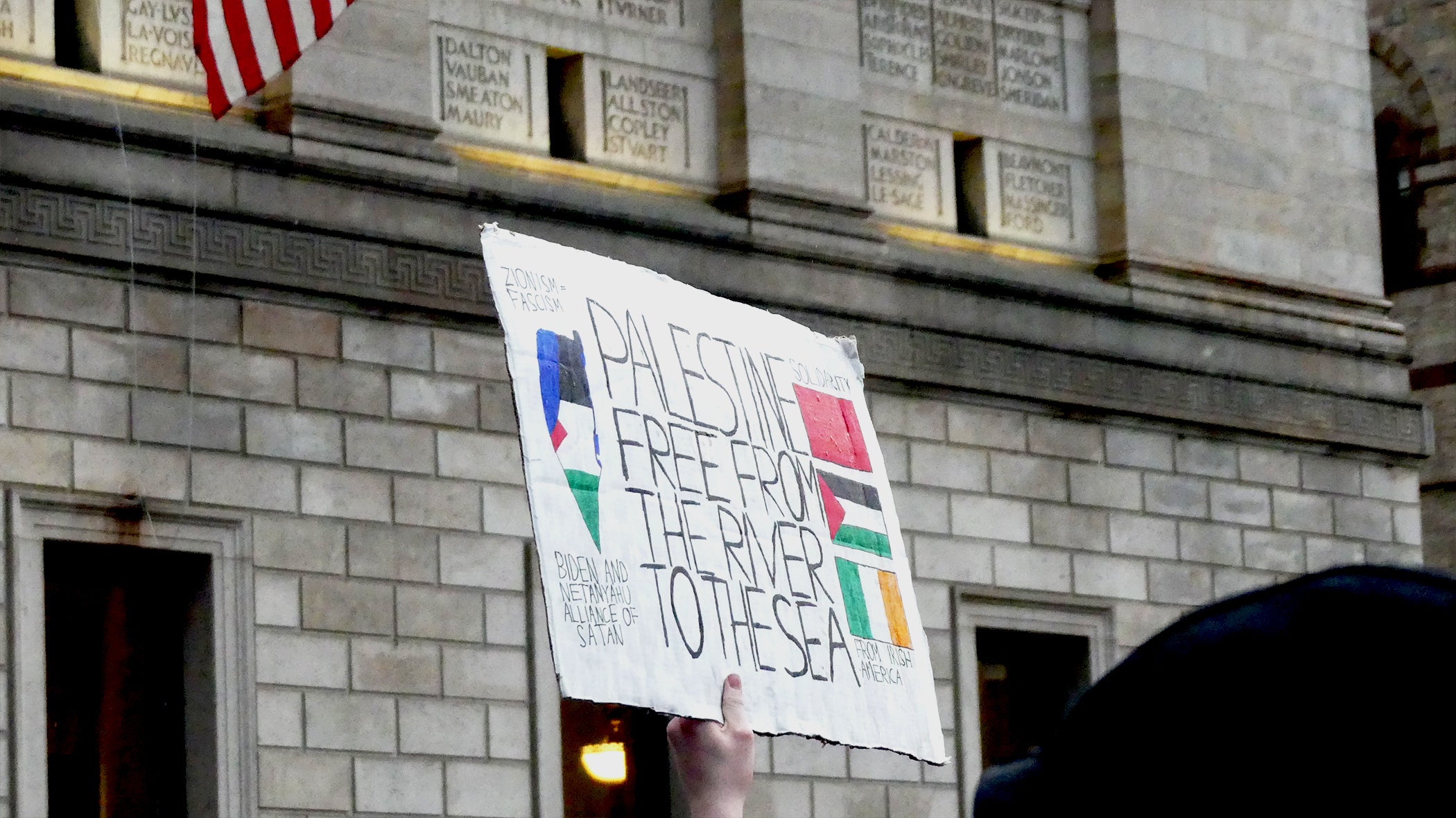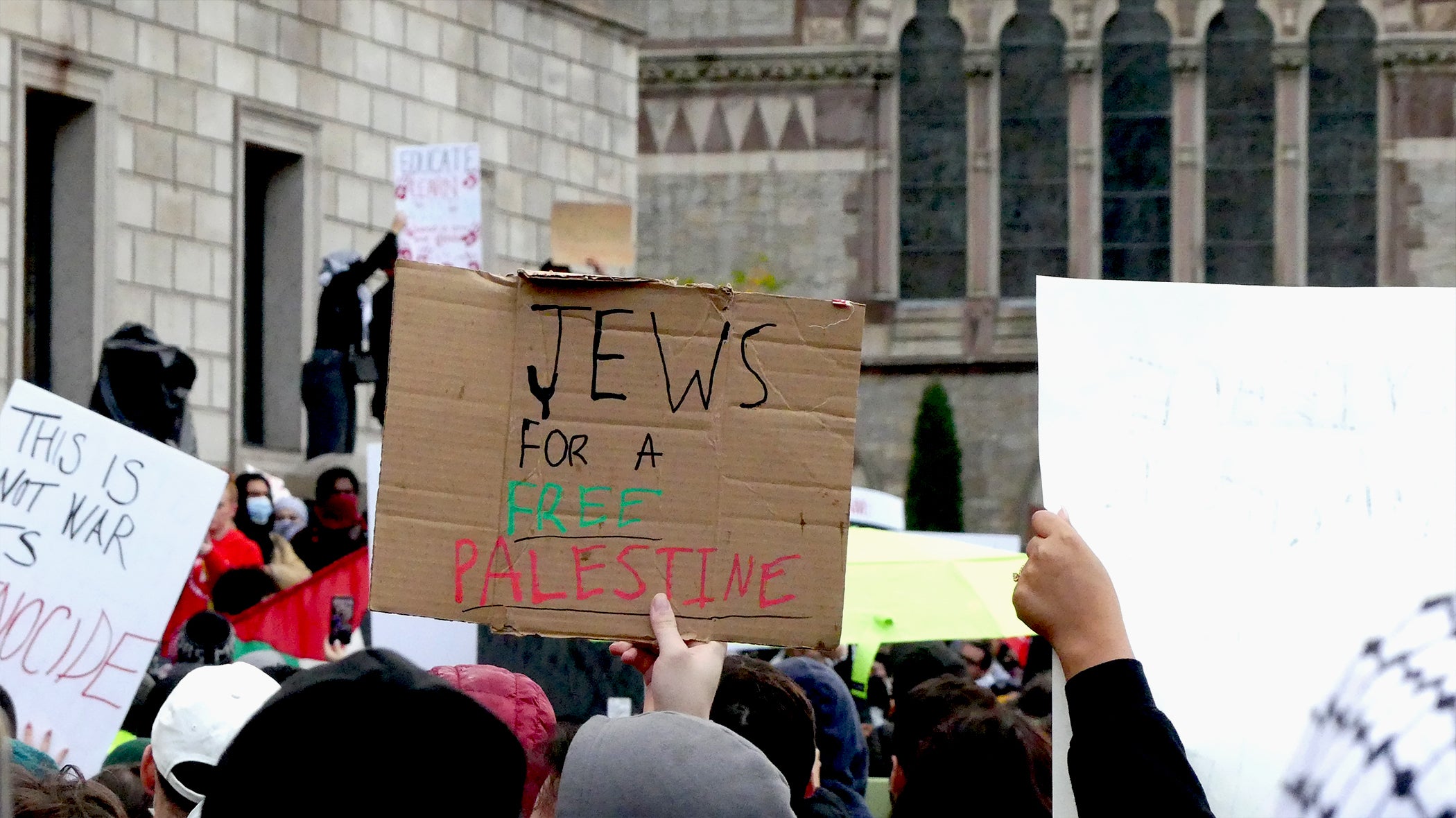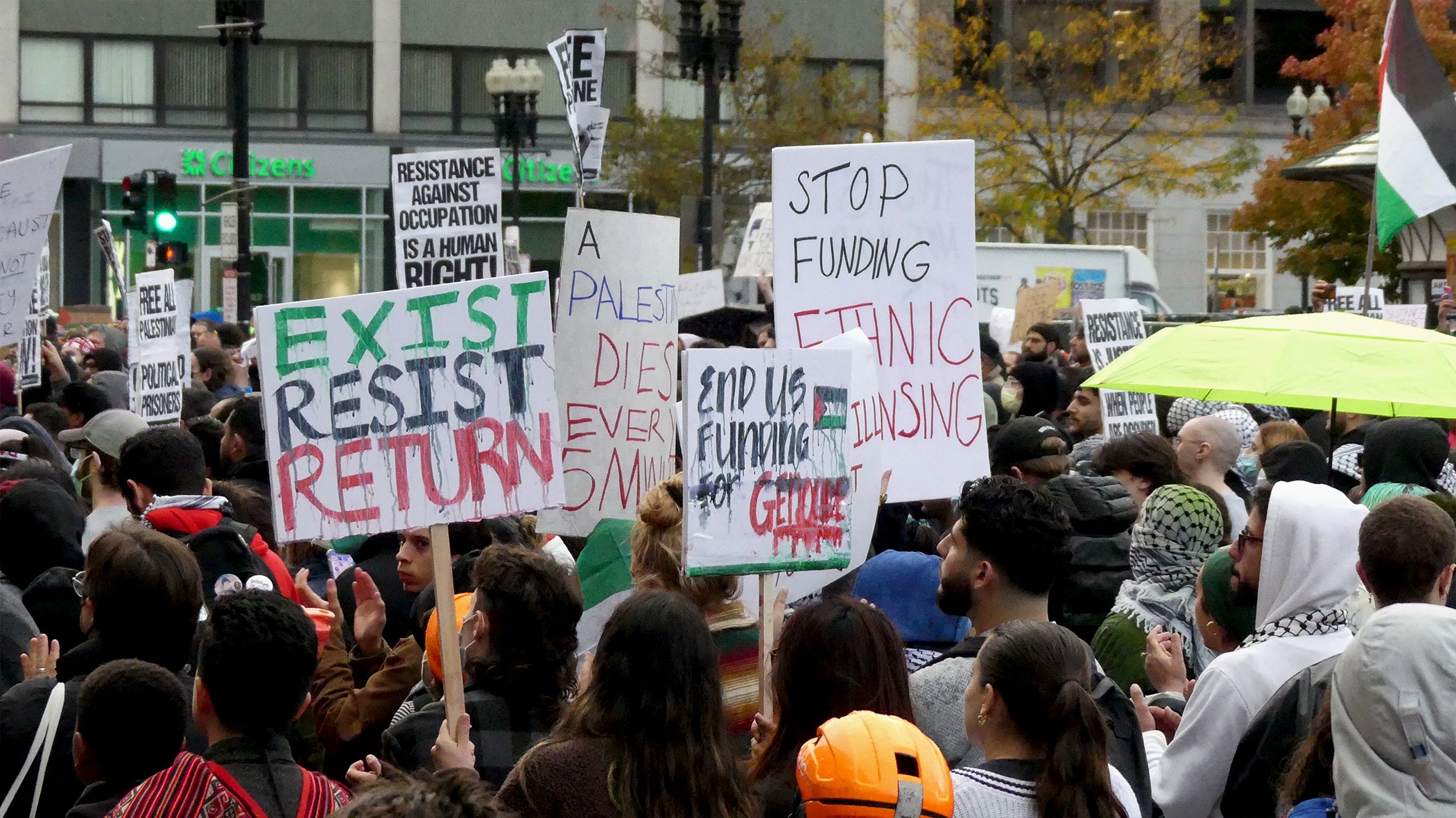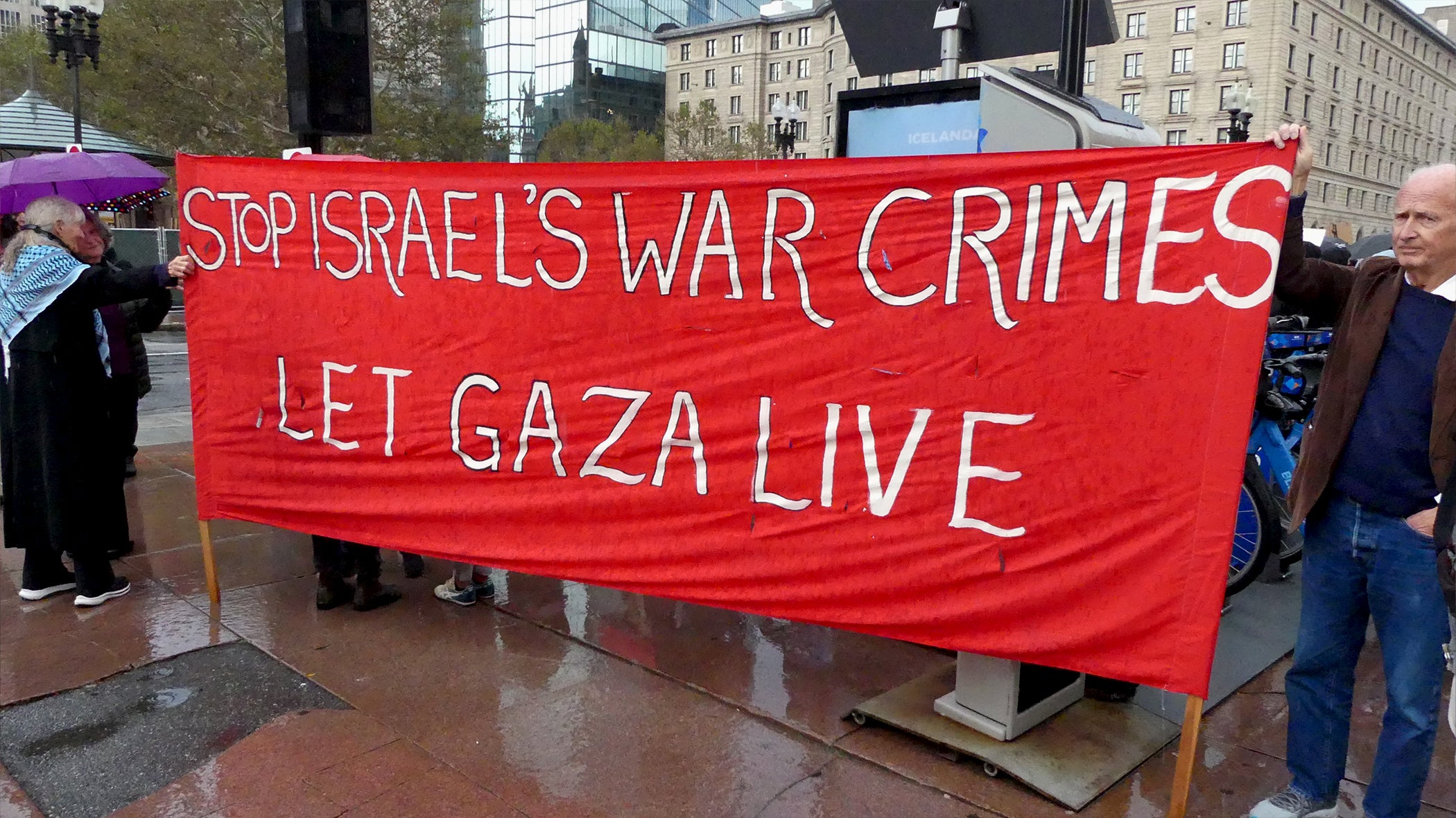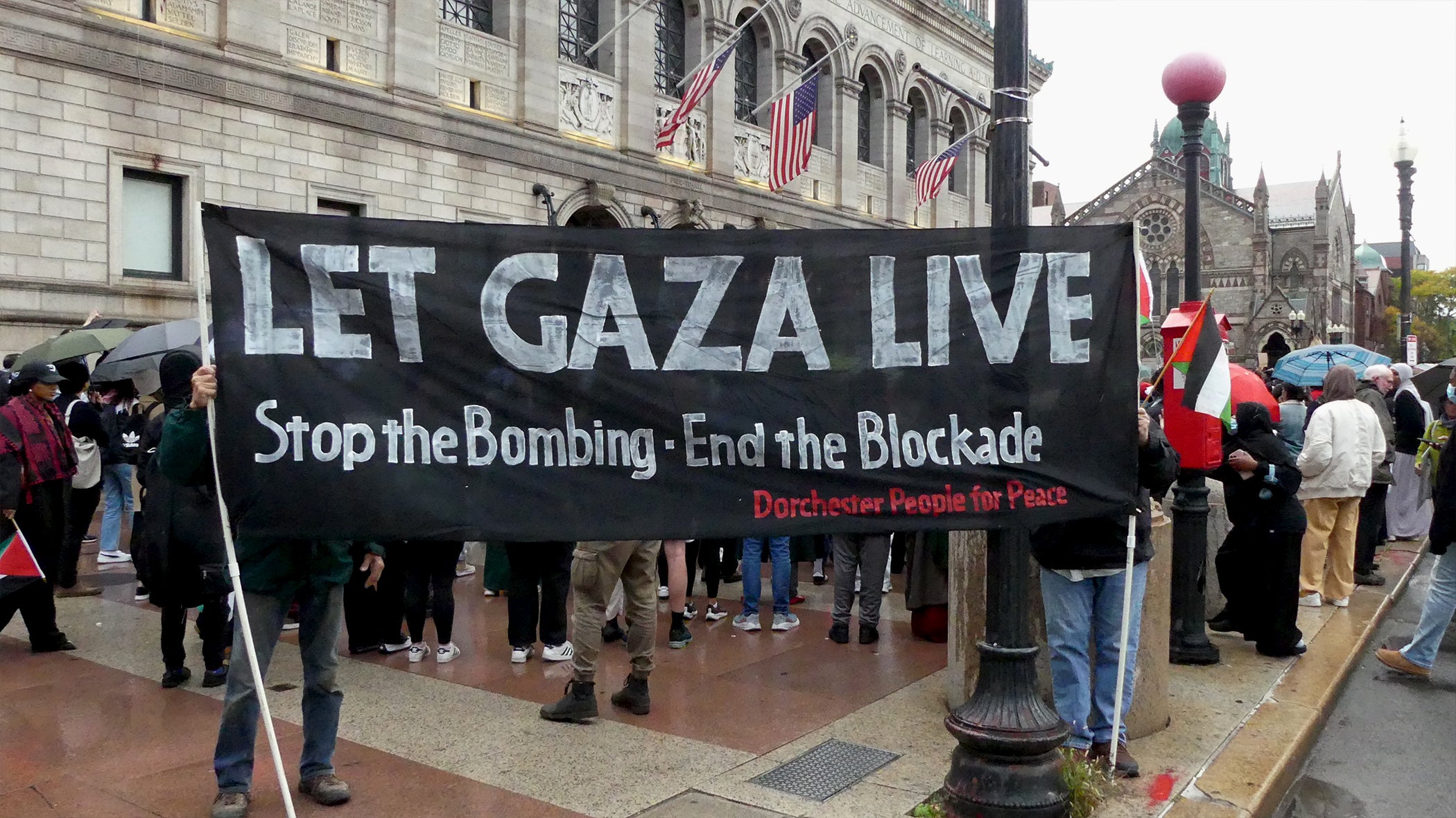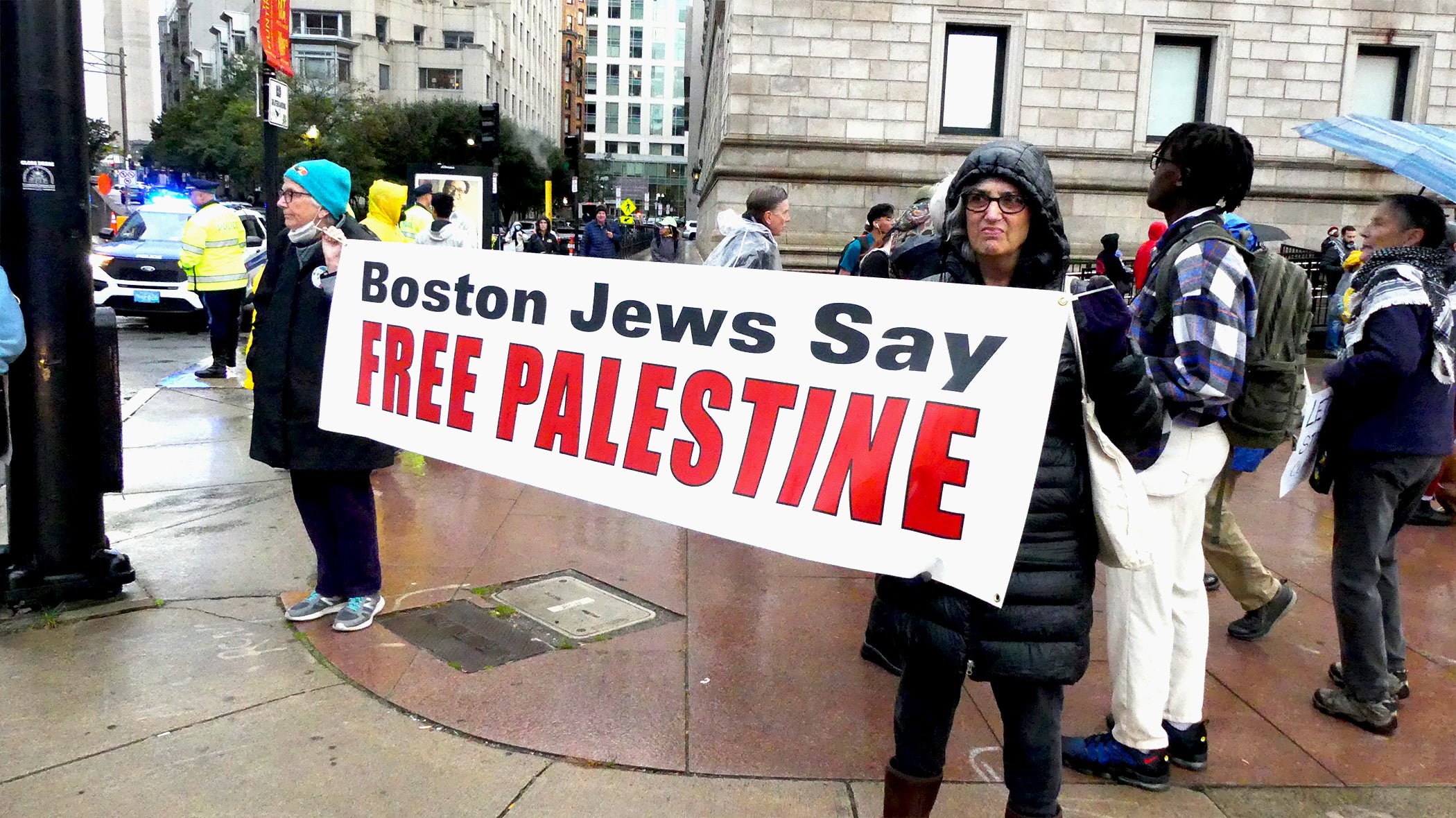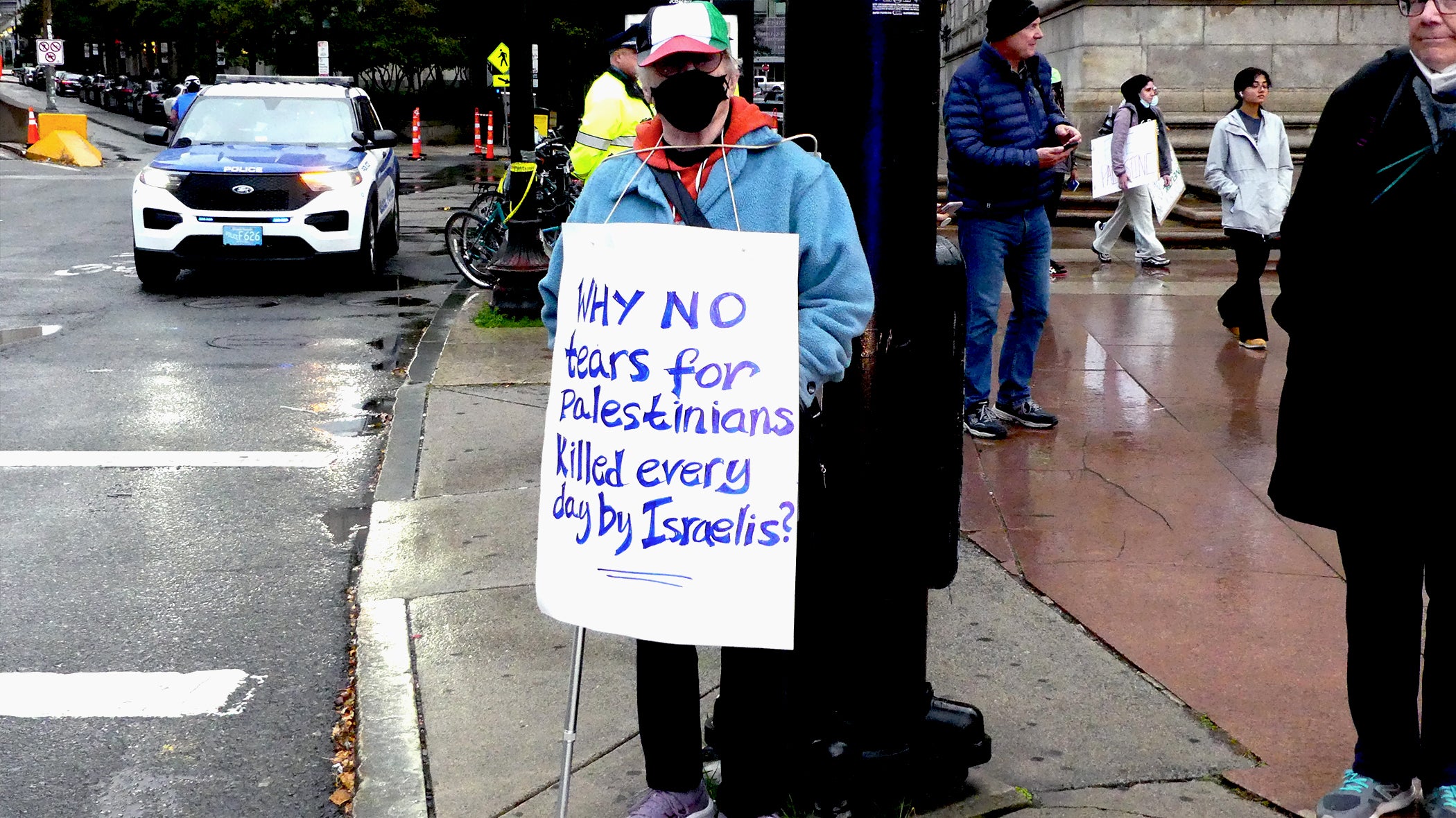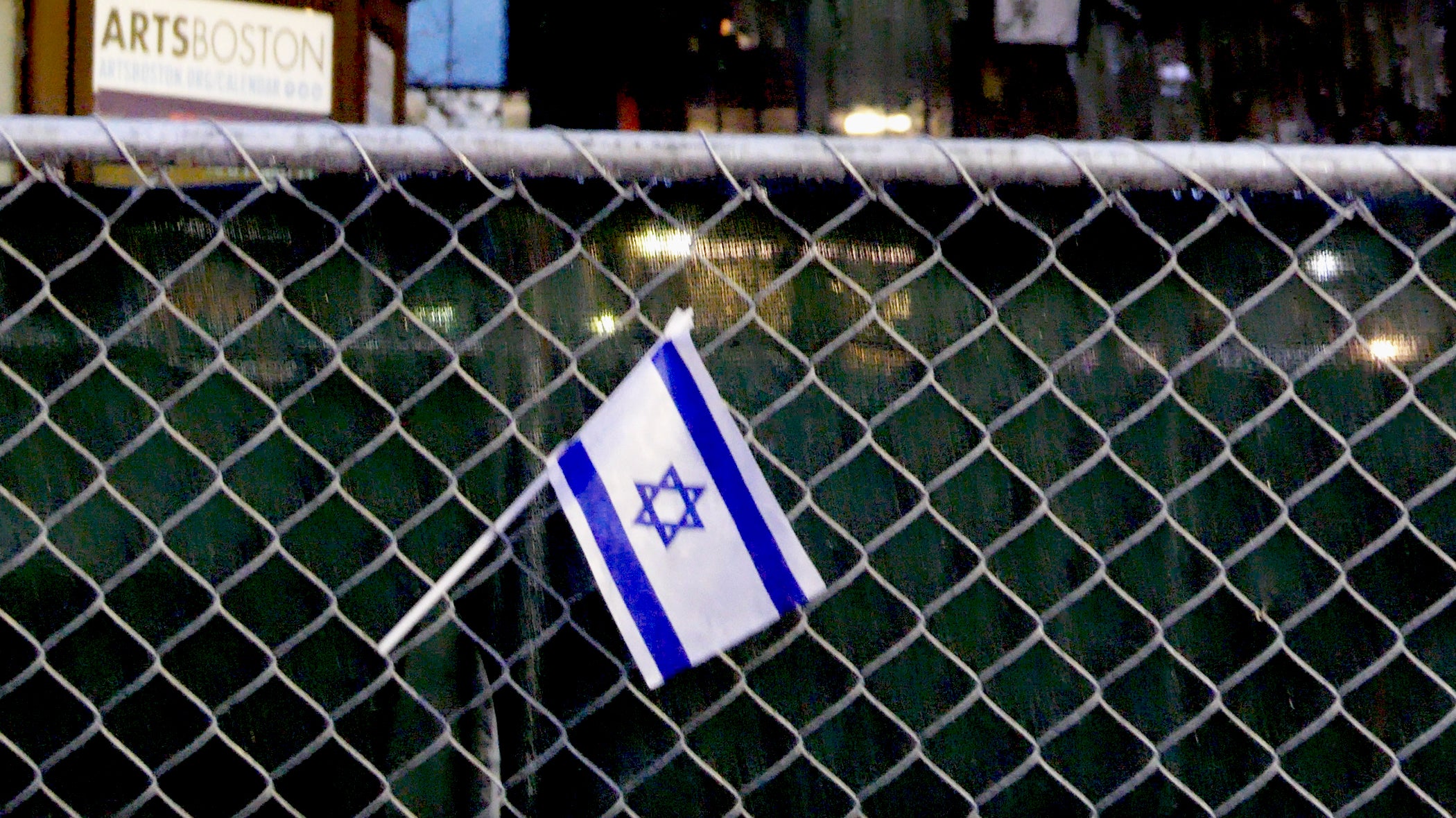 ---
Sorry. This form is no longer available.
Newsletter Signup
Stay up to date on all the latest news from Boston.com