Local News
Spotted lanternfly infestation found in Wellesley
Local officials are asking residents to watch out for the invasive pest.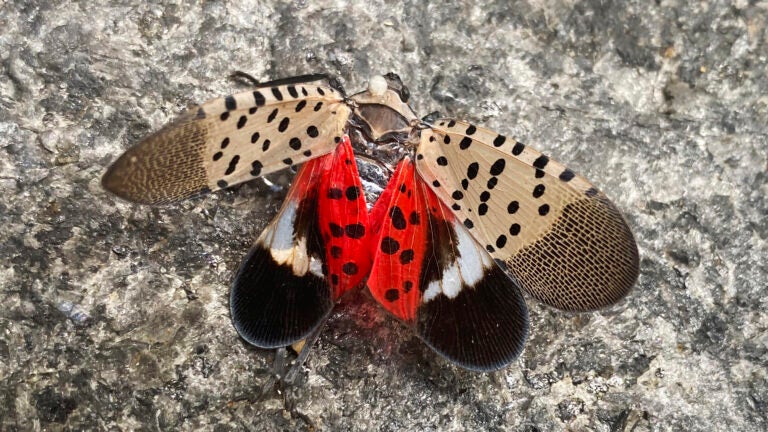 An infestation of the invasive spotted lanternfly has been found in Wellesley, officials announced this week.
The infestation near Carisbrooke Reservation was confirmed by the Massachusetts Department of Agriculture Resources, town officials announced Wednesday.
The spotted lanternfly was first found in the United States in Pennsylvania in September 2014, according to the U.S. Department of Agriculture.
The insect, native to China, feeds on the sap of a range of ornamental, woody, and fruit trees, and it poses a risk of impacting the nation's grape, orchard, and logging industries if it is allowed to spread.
They lay eggs on "almost any surface," including cars, trailers, and patio furniture, which officials said allows them to be spread across long distances when people travel with infested materials.
A single dead spotted lanternfly was first found in Massachusetts in 2018. Since then, the insects have been found both alive and dead in the state.
Wellesley officials are asking residents to watch out for the pest, familiarize themselves with its features, and report any infestations.
"Residents should become familiar with this pest, report any sightings, and check their property for SLF and its favorite host plants, tree-of-heaven and grape," officials said. "Consider setting up traps, hiring someone to treat for SLF, or determine whether removing a tree-of-heaven on your property is possible."
Any resident who finds a spotted lantern fly or one of its egg masses should take a photo and report it to MDAR online.
Newsletter Signup
Stay up to date on all the latest news from Boston.com