Local News
About $1M of pure, uncut cocaine washed up on Martha's Vineyard, feds say
"In my 23-year career I've never seen or heard of anything washing up of this magnitude in New England."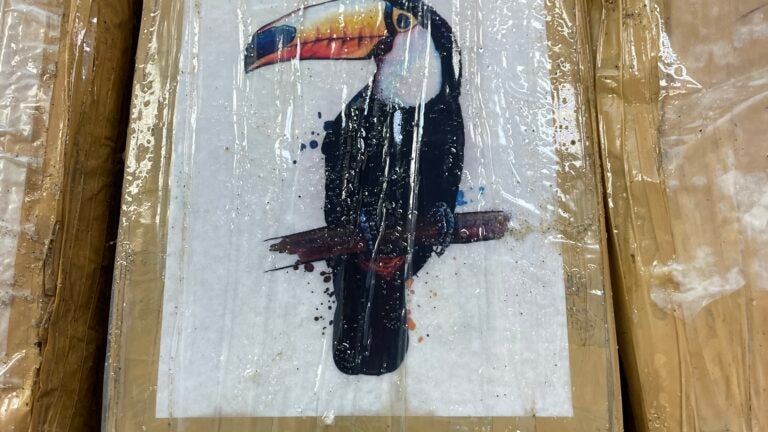 Martha's Vineyard doesn't typically see snow in the summer, but one beach in Chilmark got a flurry of powdery white stuff back in July — 24 kilograms of it, to be exact.
Federal drug investigators recently confirmed that a bundle of suspicious packages that washed up on Lucy Vincent Beach on July 27 contained nearly 53 pounds of pure, uncut cocaine.
"We think that it originated from one of the South American countries, the way it was packaged," said David DiTullio, resident agent in charge at Cape Cod's Drug Enforcement Administration office. "We don't see this often, of course, in New England. It does happen down in the Caribbean and Florida Keys, just not as prevalent up here. In fact, in my 23-year career I've never seen or heard of anything washing up of this magnitude in New England."
The Chilmark Police Department was the first to respond to the report of a suspicious package that had washed ashore, DiTullio said in a phone interview. Local officials looped in the DEA's Cape Cod office, which took custody of the evidence and sent it off to a federal lab in New York for testing, he explained. The Vineyard Gazette and The Martha's Vineyard Times were the first to report on the mysterious packages and the verification of their contents.
The packages were wrapped in a trash bag and burlap sack with Spanish writing on it, according to DiTullio. He said investigators determined that they likely weren't in the water for very long.
"There wasn't a lot of sea growth on it — that's what you commonly see if it was floating out there for weeks and weeks, or months," he said. "It was fairly intact."
The kilograms of cocaine feature the image of a toucan, which DiTullio described as a branding element that can denote the drugs' destination or the group responsible for manufacturing them.
"They will change these markings very frequently. One day they'll be toucans, the next day they'll be eagles, or whatever," he said, noting that the DEA hasn't attributed the Chilmark packages to any specific organization.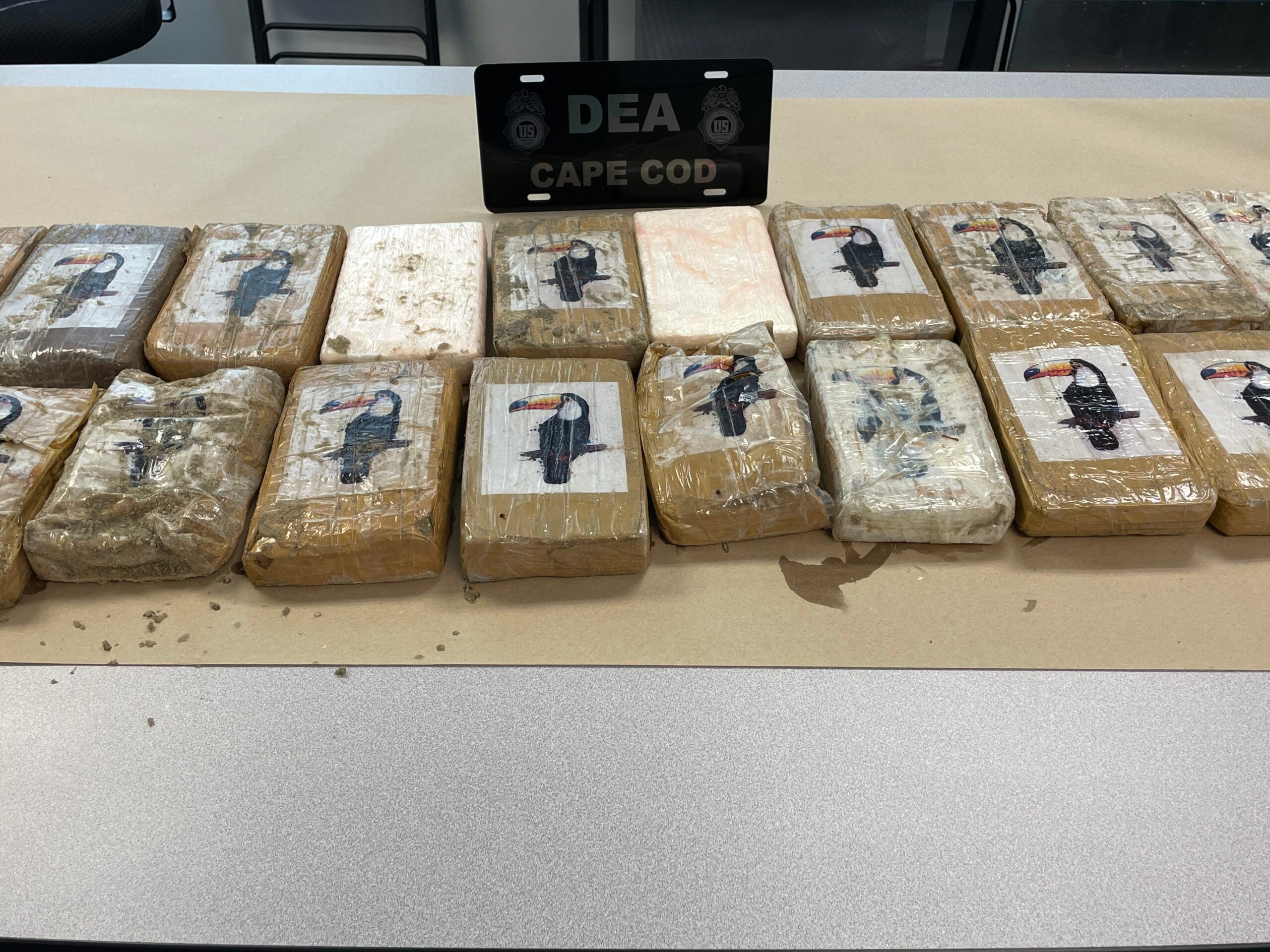 "We did some analysis of [the] tide chart and wind charts, and we have some belief that it was dropped by a vessel, either for someone else to pick up or possibly whoever dropped it, there was a Coast Guard boat or something that they didn't like and they got spooked and dropped it in the water to abandon it," he said.
DiTullio said the DEA's investigation is still ongoing, and he invited any members of the public with information on the case to come forward with tips.
"At this point, if we get any further information, we will take it from there," he said. "We are doing some stuff internally, based on the markings that were on the kilograms, to determine if there's any other investigations throughout the country or even internationally that involve similar markings on those kilograms."
While it's hard to pinpoint exactly how much money that volume of cocaine would fetch, DiTullio estimated the drugs could be worth anywhere from $800,000 to $1.3 million.
"We can estimate the worth from Boston prices all the way to Vineyard prices," he said. "As you know, things are much more expensive on the Vineyard, and we don't necessarily know if the package was destined for the Vineyard; we can't say that for sure."
Newsletter Signup
Stay up to date on all the latest news from Boston.com