Local News
Man reportedly arrested after 2 sexual assaults at Boston University
Boston University police said they believe the suspect was connected to two separate sexual assaults that occurred on campus Tuesday.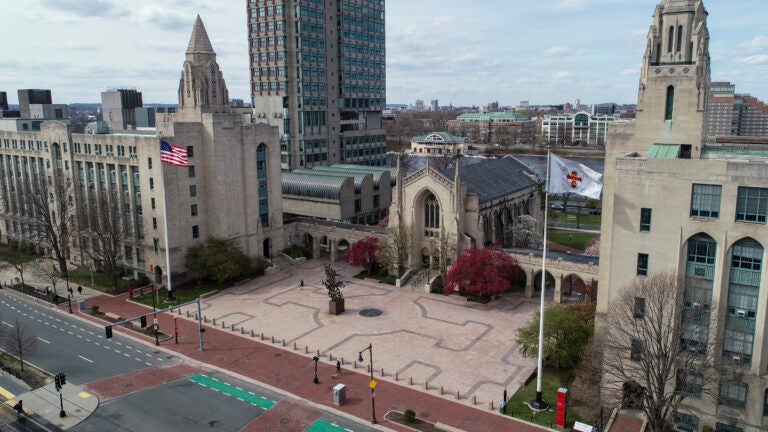 The Boston University Police Department arrested an individual allegedly involved in back-to-back reports of sexual assault on Tuesday.
According to a crime alert posted by BU police, two students were inappropriately touched by a person whose identity was not released Wednesday. BU police believe it was the same person suspected in both cases of sexual assault.
Authorities first received a report from a student who was walking down the sidewalk near 617 Commonwealth Ave. at about 10:45 a.m. An "unknown person" inappropriately touched a student, but the student was unable to describe the suspect to police because it was too crowded in the area at the time.
Then at about 7 p.m. the same day, police received another similar report from a student who was a passenger on a BU bus near 595 Commonwealth Ave.
They said a person touched them inappropriately, and described the suspect to police as a man who stood at about 5-foot-5, around 30 years old, with a goatee beard. He carried an Under Armour backpack, wore baggy pants, black shoes, and appeared to be "under the influence of an unknown substance," according to the student.
As of Wednesday morning, BU police had not updated their crime alert from Tuesday noting the arrest, however NBC10 reports that an arrest was made.
Newsletter Signup
Stay up to date on all the latest news from Boston.com