Local News
Vermont investigators find 2 bodies in search for missing Mass. men
Jahim Solomon, 21, of Pittsfield and Eric White, 21, of Chicopee were reported missing by relatives on Oct. 15.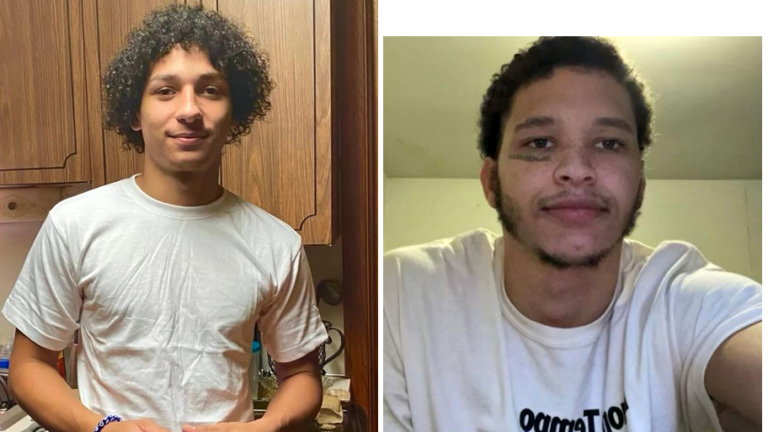 Authorities say that two bodies have been found by investigators searching for two Massachusetts men who were reported missing in Vermont last week.
Vermont State Police said the two bodies were found in a rural area of northeastern Vermont on Wednesday when investigators were following up on information detectives developed while searching for Jahim Solomon, 21, of Pittsfield and Eric White, 21, of Chicopee.
Solomon and White were reported missing to Vermont police on Oct. 15 by relatives, who told law enforcement that the two men were traveling together and had visited Burlington, Lowell, Morrisville, and Stowe. The two men hadn't been in touch with their families for days and could not be reached by their loved ones. Vermont State Police have said the two men disappeared under "suspicious circumstances."
The bodies were found along the Albany-Eden Road in Eden after a game warden with the Vermont Department of Fish and Wildlife located evidence on Tuesday that appeared suspicious several dozen feet off the road.
"The Vermont State Police Field Force Division secured the scene overnight," police said. "Wednesday morning, investigators examined the location and discovered the remains of one individual. In continuing searches Wednesday afternoon, VSP detectives located a second body about a mile north of where the first body was found."
Vermont State Police said Wednesday that the Vermont Chief Medical Examiner's office will make the official determination in identifying the bodies that were found and perform autopsies to determine the cause and manner of the individual's deaths.
"The circumstances of the disappearance of Solomon and White are suspicious," the department said in a statement. "The Vermont State Police is treating the discovery of the bodies as a homicide investigation."
No arrests have been made, but police said several persons of interest and possible suspects have been identified.
"Detectives believe this was an isolated event," police said.
The investigation is ongoing and police asked anyone with information to contact investigators at 802-334-8881 or provide an anonymous tip online at https://vsp.vermont.gov/tipsubmit.
Newsletter Signup
Stay up to date on all the latest news from Boston.com