Local News
Before election day, Boston's City Council candidates told us their opinions on the city's most pressing issues
The general election is coming up on Tuesday, Nov. 7.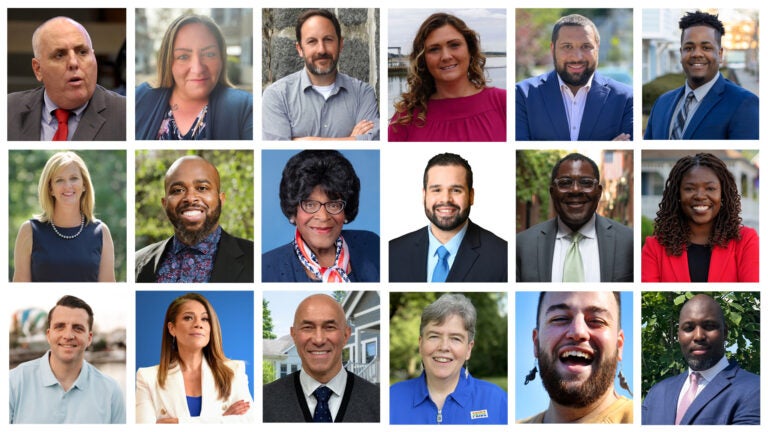 Boston's general municipal election is coming up on Nov. 7, and City Council is guaranteed to have a few new faces. Since the last time voters weighed in on City Council, much has changed.
Following a contentious initial redistricting process, multiple councilors backed a lawsuit challenging the map approved by the city. A judge eventually ruled in their favor, prompting councilors to butt heads again before agreeing on a new map in a limited time window this spring.
Controversies derailed the reelection campaigns of two of the most outspoken progressives on City Council: Ricardo Arroyo and Kendra Lara. Both conceded earlier this fall, becoming the first incumbent councilors in at least 40 years to lose in the preliminary elections. Longtime stalwart Michael Flaherty announced his decision not to seek reelection, as did Frank Baker, known as one of the most conservative members of City Council.
Multiple districts now have contested races, and residents across the city can cast their vote for up to four out of eight at-large candidates.
Residents can check their voting registration status online. The new voting map approved by City Council does not go into effect until 2024, and voters can find out who will be on their ballots through the city's website. Early voting begins Saturday.
Boston.com reached out to every candidate to get their thoughts on a number of issues, from housing to transportation and public safety. Seven of the eight at-large candidates submitted their responses, as did many of the district-specific candidates. Clink the links below to read through each of them.
Candidates for at-large city councilor
Candidates for district city councilor
Find out which district contains your neighborhood here.
Newsletter Signup
Stay up to date on all the latest news from Boston.com