Local News
18-year-old arrested, charged with murder of Salem State student athlete
Carl-Hens Beliard was fatally shot early Wednesday morning on the edge of campus.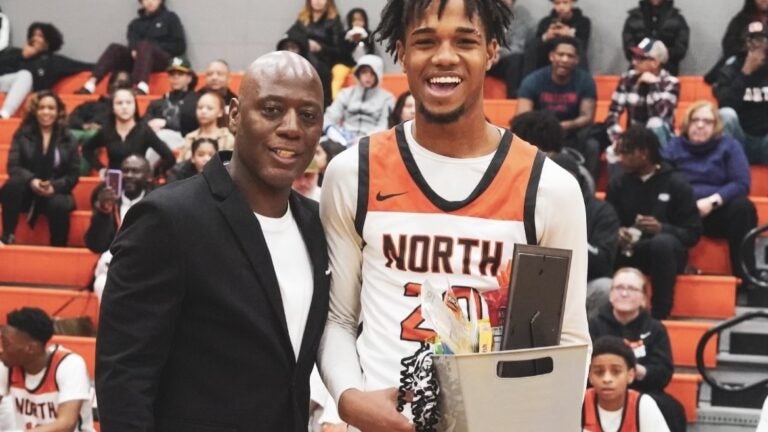 Authorities announced Wednesday evening that an arrest has been made in the fatal shooting of a Salem State student athlete.
Missael Pena Canela, 18 of Salem was arrested and charged with the murder of Carl-Hens Beliard, an 18-year-old student at Salem State, according to the Essex County District Attorney's office. He will be arraigned Thursday.
Officials during a Wednesday evening press conference declined to say whether Canela is also a student at Salem State.
The DA's office has said the shooting occurred at 22 Forest Ave., located on the edge of campus, just before 1:30 a.m. Wednesday. Beliard was found inside a car, injured from the shooting. He was taken to Salem Hospital, where he died from his injuries.
Beliard was originally from Worcester, and as a freshman at Salem State was studying sport and movement science, according to a message sent to the campus community Wednesday. Before he joined the Vikings' varsity basketball team, Beliard attended North High School and was a member of the Worcester school's state championship-winning team, according to the Worcester Telegram & Gazette.
University president John Keenan said during a press conference that the arrest will bring relief to the campus community.
"Our campus is hurting today, this will enable us to follow up and recover, if you will, from this tragedy on our campus," he said.
Beliard, a first-generation college student, was just beginning his college career and had a bright future ahead of him, Keenan said.
"He was a promising young man," he said.
Earlier in the day, the college president said the shooting was "every parent's worst nightmare."
Salem State has said it is offering counseling services at Meier Hall for students, faculty, and staff.
Newsletter Signup
Stay up to date on all the latest news from Boston.com