Local News
GoFundMe started for Maine teen recovering at Boston hospital after Lewiston shooting
Gavin Robitaille, 16, was at the bowling alley Just-In-Time Recreation when Robert Card attacked the venue as well as a restaurant last week. The Maine teen is reportedly in good condition.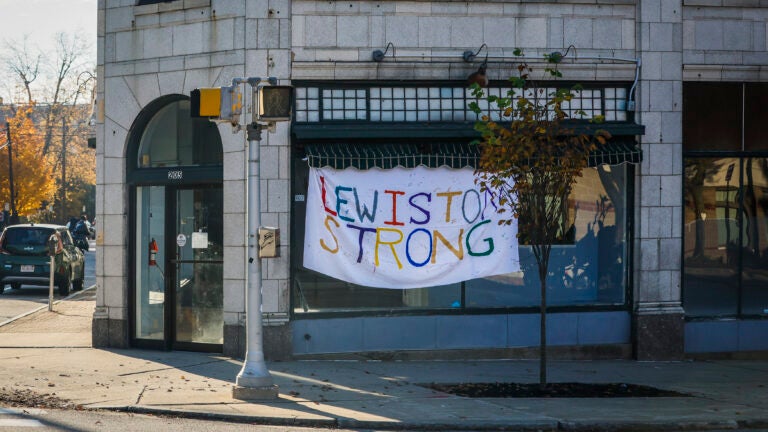 A teen from Maine is recovering at a Massachusetts hospital after being injured in the mass shooting in Lewiston last week.
Staff at Massachusetts General Hospital told WCVB that Gavin Robitaille, 16, was in good condition as of Tuesday. A high school sophomore from Auburn, Robitaille was at Just-In-Time Recreation last Wednesday when Robert Card began firing off a rifle in the Lewiston bowling alley, right after he attacked Schemengees Bar & Grille across town.
A GoFundMe created by a family friend said Robitaille required emergency surgery first at a Lewiston hospital following the shooting. The fundraising campaign was started because Robitaille will need several more surgeries "to reconstruct his shattered arm and extensive muscle and nerve damage."
According to the fundraising page, Robitaille is a sophomore at Edward Little High School in Auburn and plays baseball. The GoFundMe has so far raised more than $37,000 from 652 donations.
Robitaille was one of the 13 people who were injured in the mass shooting that killed 18. Following the tragedy, a manhunt for Card ensued over the course of two days, until police found Card dead of an apparently self-inflicted gunshot wound near a recycling center where he used to work.
The mass shooting in Lewiston was the deadliest of 2023 and in Maine's history.
Newsletter Signup
Stay up to date on all the latest news from Boston.com