Local News
CBS Boston offices splashed with paint and pro-Palestinian graffiti
A number of buildings around Greater Boston have been vandalized and targeted with graffiti amid escalating tensions tied to the Israel-Hamas war.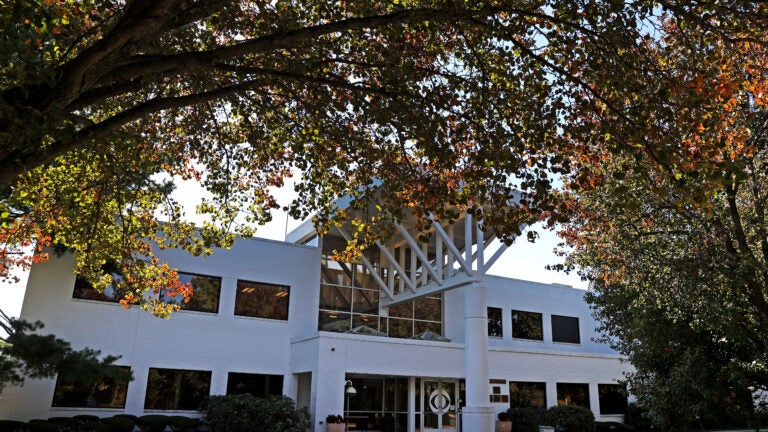 Boston police are investigating after CBS Boston's Brighton office was vandalized with red paint and pro-Palestinian graffiti overnight.
Officers were called to the TV station's building at 1170 Soldiers Field Road shortly before 1 a.m. Friday after a security guard discovered the damage during a routine building check, according to a Boston Police Department report.
The security guard told police he saw no paint or individuals in the area when he began his building check at 11:45 p.m. He said the graffiti had appeared by the time he made his way around the building and finished his check roughly 10 minutes later.
Separately, a news anchor stepped in red paint and noticed the graffiti as he was exiting the building to go home, officers noted.
According to the police report, the graffiti included "red paint spattered all over the entire front wall of the building" and the company sign on the front lawn, as well as the words "FREE PALESTINE" written on the building in black. Boston.com has reached out to CBS Boston for comment.
Officers noticed a surveillance camera located at the TV station's front door, and the security guard told officers there are multiple cameras stationed around the property, according to the report. Police instructed the guard to save any video that might have captured the incident.
"The Boston Police are actively investigating this incident and urge anyone with information to report it to police," department spokesperson Sgt. Det. John Boyle told Boston.com in an email.
There have been a handful of high-profile graffiti incidents around Greater Boston amid escalating tensions tied to the Israel-Hamas war. Last month, protesters splattered red paint on a building in Cambridge and attached themselves to the doors of Elbit Systems, an Israel-based international defense electronics company, WCVB reported.
Boston police reported a similar incident of vandalism on Sunday at 1270 Soldiers Field Road, the headquarters of Intercontinental Real Estate Corporation, which owns the Cambridge property where Elbit's office is located.
On Monday, nine people were arrested when a protest outside Elbit's office became unruly, Boston 25 News reported. Some of the crowd allegedly broke through a metal barricade to vandalize the building and attacked officers who attempted to get the crowd under control, according to Boston 25.
Separately, authorities also investigated reports that someone spray-painted the word "Nazis" on a sign for the Islamic Seminary of Boston and the Palestinian Cultural Center for Peace in Allston.
Newsletter Signup
Stay up to date on all the latest news from Boston.com