Local News
AR-style rifle, 3D-printed gun parts found in Kingston man's home, police say
Police also said they found body armor in the Kingston home of Charles Santos.
A Kingston man was arrested on multiple gun charges after authorities found a 3D printer, an AR-style rifle, and more evidence in his home, police said.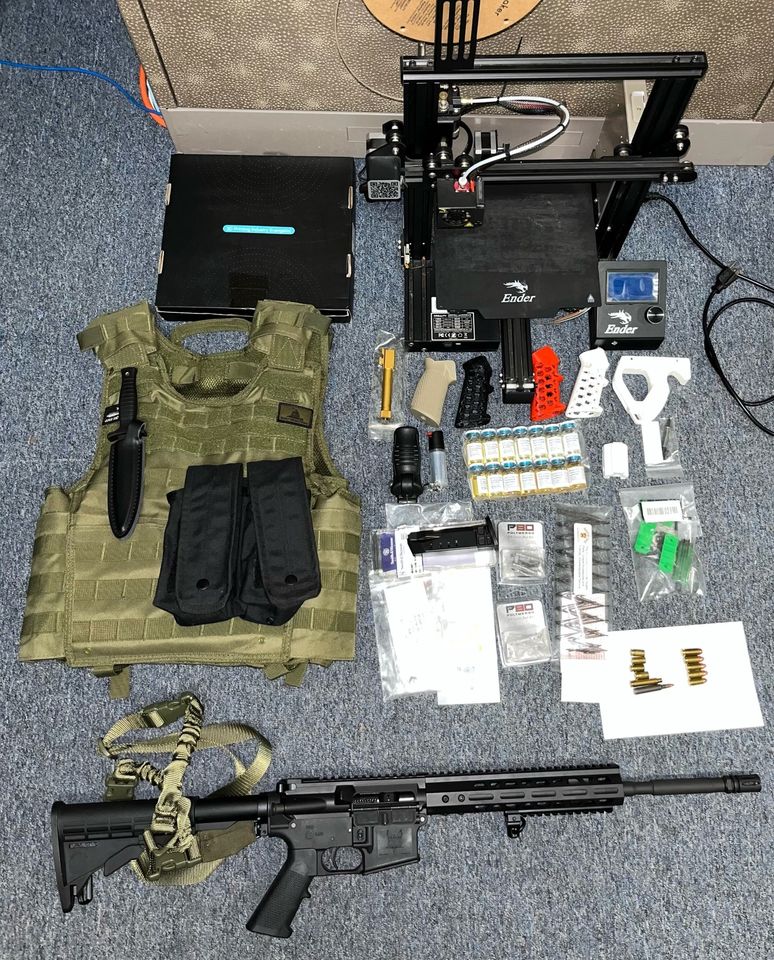 Kingston police had been conducting an investigation into Charles Santos, 34, for multiple days. He is prohibited from possessing firearms "based on his history," police said in a Facebook post.
The investigation centered on allegations that Santos was in possession of a gun, gun parts, ammunition, and that he was allegedly using a 3D printer to make more weapons.
Police executed a search warrant late Saturday afternoon at his home on Howland's Lane in Kingston. They found a fully operational AR-style rifle, multiple "firearms accessories," a 3D printer, 3D printed gun parts, body armor, and steroids, police said. Police said other evidence was also found, but they did not provide details.
Santos was charged with unlawful possession of a large capacity firearm, possessing ammunition without FID Card, and possessing a Class E drug. An investigation remains ongoing, and he was set to be arraigned in Plymouth District Court on Monday.
Newsletter Signup
Stay up to date on all the latest news from Boston.com