Local News
It's 'slippery rail' season for the commuter rail — here's what that means
One downside of New England's stunning fall foliage? It might be the reason your train is delayed.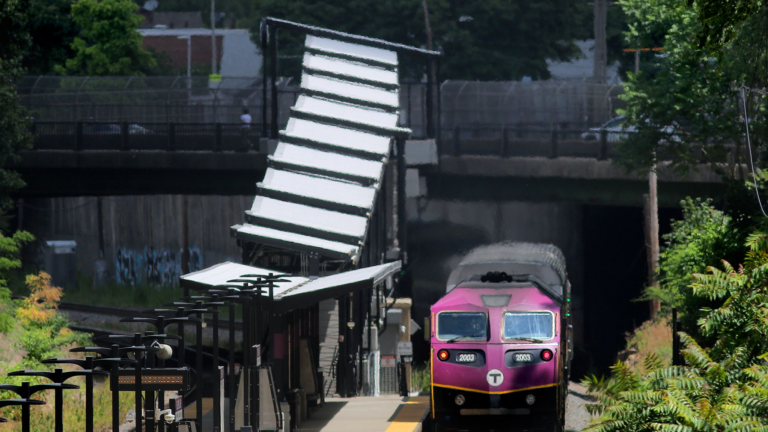 Commuter rail service on the Fitchburg Line was delayed by something called "slippery rail conditions" Tuesday morning. That's not a mechanical problem, just an annual nuisance caused by falling leaves.
New England trains contend with the "slippery rail" problem each fall. It happens when dead, wet leaves accumulate on the train tracks. Passing trains crush the leaves onto the rails, causing them to form a slippery coating.
According to the MBTA, trains need to start braking earlier and take longer to accelerate during slippery conditions. That slows them down and sometimes causes delays.
To clear the leaves, Keolis, the company that operates the commuter rail, sends out special "wash trains" to pressure wash the rails along the most wooded routes. Then they scrub the tracks with a gel and sand solution to improve traction. During the fall season, mechanics do more frequent wheel inspections and repairs to make sure they're in good working condition.
According to the T and Keolis, slippery rail season peaks in early November and usually lasts through early December.
Newsletter Signup
Stay up to date on all the latest news from Boston.com