Local News
Abington police investigating after truck spills cement on road and drives off
"Multiple cars were damaged from the spill."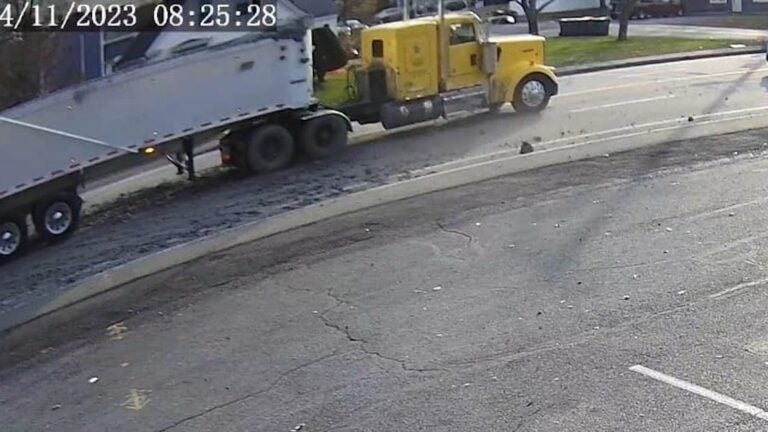 Abington police are investigating after a truck spilled cement on a road near the town fire station and drove off on Tuesday morning, leaving behind a mess that damaged multiple cars.
Police said witnesses reported the truck spilled the cement on Bedford Street near the Abington Fire Station, pulled over, stopped, and then continued to head southbound on Route 18.
"Units responded and had to close down three lanes of traffic for an extended period of time in order to assist our [Department of Public Works] with cleaning the area to prevent any more damage to motor vehicles," police said. "Multiple cars were damaged from the spill."
The department released images of the incident captured by nearby surveillance cameras and asked for the public's help identifying the truck, company, and driver.
Anyone with information is urged to contact police at [email protected] or 781-878-3232.
Newsletter Signup
Stay up to date on all the latest news from Boston.com