Local News
Dog left in crate by side of road in Leominster in need of a name
Animal control is asking for the public's help.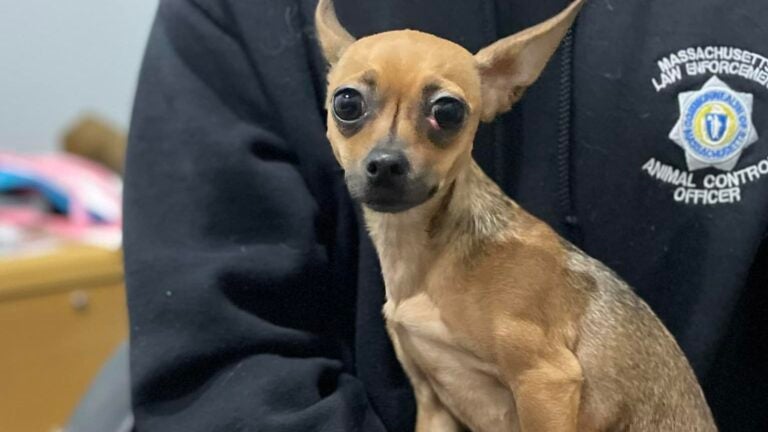 Officials in Leominster are asking for the public's help after a dog was found in a crate by the side of the road on Tuesday morning.
Leominster Fitchburg Animal Control said the small dog was found around 8:30 a.m. on the side of Nashua Street. They are asking anyone who may have seen something or who might have information about the dog's history to contact them at 978-514-2381.
The department has already been "inundated" with calls from people seeking to foster or adopt the pup, but officials said she will have to be held for seven days before she can be adopted.
In the meantime, animal control is asking the public to help them name the dog.
Newsletter Signup
Stay up to date on all the latest news from Boston.com