Local News
Boston Police to be required to compile annual report on gun trafficking
Boston Police officials have said they are concerned about the flow of illegal weapons into the city and the rise of 3D-printed ghost guns.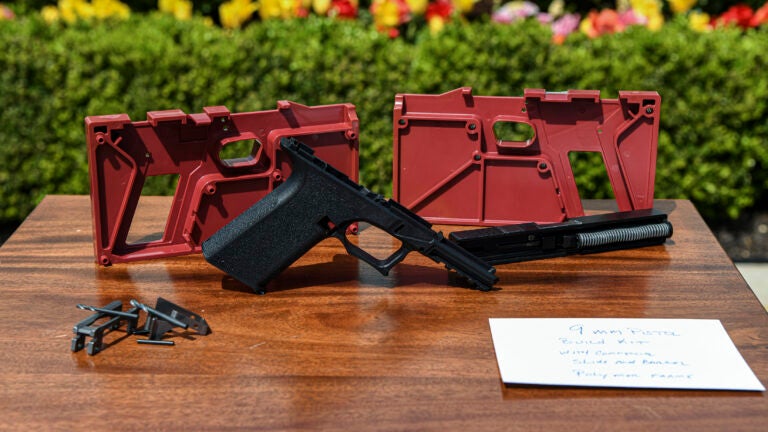 The Boston City Council approved an ordinance Wednesday that will require the Boston Police Department to study the trafficking of illegal guns into Boston and create a report each year on their findings.
These reports will include various types of data, with the goal of helping law enforcement and lawmakers determine how to best decrease the flow of illegal guns into Boston.
"There are too many kids in our city who are dying from gun violence. There are too many parents worrying every time their kid leaves the house. There are too many tragic stories about a kid being struck by a stray bullet and lives taken too soon. We need to act," said Councilor Brian Worrell, who sponsored the ordinance with Council President Ed Flynn.
Last October, the City Council unanimously adopted a resolution declaring gun violence as a public health emergency. As of Nov. 5, there have been 129 shooting incidents in Boston this year, according to police data. There were 180 such incidents in 2022. In total, Boston Police have recorded more than 1,900 shootings in the city since the beginning of 2015.
Gun violence is fueled by the illegal movement of weapons, councilors wrote in the ordinance. Boston Police recovered more than 900 guns in 2022. In 2021, of all the guns recovered at Boston crime scenes that were traced using a Bureau of Alcohol, Tobacco, Firearms, and Explosives database, just 10% were purchased in the state, they wrote. The rest were brought into Massachusetts from 18 other states.
In a September hearing on the matter, BPD officials said they were on track to recover 25% more guns tied to criminal activity this year and that most of them were stolen. They also spoke about the unique challenges posed by so-called ghost guns, untraceable weapons often made at home using 3D printers.
At a working session held earlier this month, BPD officials spoke about the importance of tracking similar data but said that publishing some of it could be made difficult by federal laws. An amended version of the ordinance was put before the City Council. Chair of the Committee on Government Operations Ricardo Arroyo filed a report this week recommending that the amended version pass.
Officials will have to include a wide variety of information on the final report, which will be submitted to the mayor, the City Council, and the Boston Public Health Commission. This will include details like whether the gun was connected to a crime, where the gun originated, registration information, and whether or not it was made using a 3D printer.
Police will also review the ways in which guns make their way into the city, including information about gun trafficking on highways and over the water.
"I believe that this ordinance not only gets us closer to addressing gun violence in our communities, but reinforces our commitment to evidence-based policy making," said Worrell, who represents Mattapan, Dorchester, and parts of Jamaica Plain and Roslindale. "As a representative of a district that has some of the highest rates of gun violence in the city, we know that our current approach is not providing the relief our residents demand."
Newsletter Signup
Stay up to date on all the latest news from Boston.com