Local News
Loose horse on plane forces fuel dump near Martha's Vineyard
A cargo plane carrying a horse was forced to turn around and head back to New York City when the animal got loose.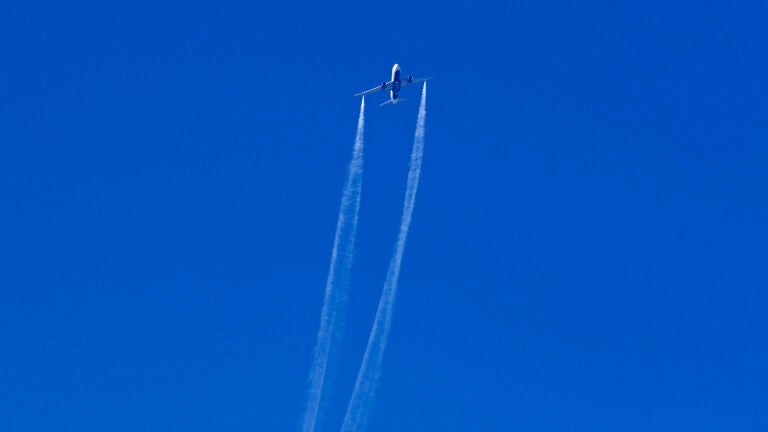 A flight from New York to Belgium was forced to dump 20 tons of fuel off the coast of Massachusetts and to turn around after a horse escaped its enclosure onboard.
The Air Atlanta Icelandic flight departed John F. Kennedy International Airport just after 2:30 p.m. on Nov. 9., heading towards Liege Airport in Belgium. When the plane was south of Martha's Vineyard, the pilot contacted air traffic controllers in Boston to report the situation, according to audio posted online sourced from radio communications uploaded to LiveATC.net, a site that tracks air traffic communications.
"We are a cargo plane. We have [a] live animal, a horse, on board the airplane. And the horse managed to escape the stall. We don't have a problem as of flying-wise but we need to return back to New York. We cannot get the horse back secured," the pilot said.
After getting cleared to turn back towards New York City, the pilot contacted air traffic controllers in Boston again to say that about 20 tons of fuel had to be dumped. The fuel dumping began about 10 miles west of Martha's Vineyard, according to the recordings. The plane continued offloading the fuel for about 20 minutes, as it passed south of Cape Cod.
During that time, the pilot contacted air traffic controllers to request that a veterinarian for the horse be called to JFK.
The plane completed fuel dumping west of Cape Cod and turned back around, passing over Nantucket on its way to New York City. It landed back in the city just after 4 p.m.
Fuel dumping is a last resort for pilots that is sometimes necessary to decrease an aircraft's weight before landing, according to aviation news site Simple Flying. Aircraft are designed to land at predetermined weight levels that are lower than their takeoff weights. This is done to decrease the risk of a forceful impact when landing.
Fuel is dispersed from an aircraft's wings, and should be done at a high enough altitude that the fuel is dispersed in the air rather than making contact with the ground. Pilots are also directed to only dump fuel away from heavily populated areas.
Newsletter Signup
Stay up to date on all the latest news from Boston.com