Local News
Repairing the MBTA will cost $25 billion, according to new analysis
MBTA General Manager Phil Eng has made it his mission to fix the T. A new cost analysis shows it won't come cheap.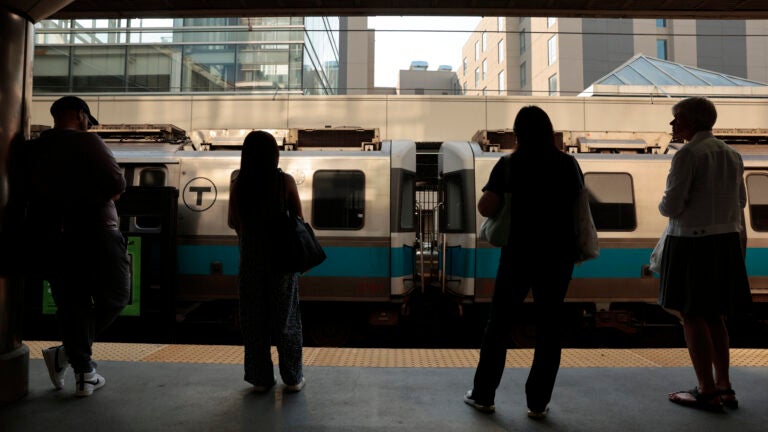 The MBTA needs nearly $25 billion to fix and replace its aging trains, tracks, stations, and other infrastructure, according to an internal analysis released Thursday.
The current price tag is more than double what it was in 2019, when the MBTA's last Capital Needs Assessment and Inventory put the backlog at about $10 billion.
The MBTA explained in a news release that its assets are aging faster than they're being replaced, thanks to years of underinvestment. The T also noted that inflation and supply chain challenges are driving up infrastructure and construction costs, one of several factors that contributed to the hefty repair bill.
"The MBTA is one of the oldest transit agencies in the country, and while there are a number of contributing factors, it's clear that years of underinvestment have added to the cost of bringing our system back to a state of good repair," MBTA General Manager Phil Eng said in a statement.
Notably, the new $24.5 billion estimate is only the cost for bringing the T's current infrastructure into a state of good repair. The T clarified that the stations and vehicles that miss the "state of good repair" mark aren't necessarily unsafe, though they'll have higher operating and maintenance costs and an increased risk of failure.
The biggest expenses in the MBTA's financial forecast include $6.4 billion for facilities and $5.3 billion for structures, plus another $5.1 billion for power infrastructure, $3.2 billion for tracks, and $2.4 billion for rolling stock.
Broken down by transit type, the T's heavy rail system — the Red, Blue, and Orange lines — will be the most expensive to fix at nearly $9.9 billion, according to the analysis.
Next up is the Commuter Rail, which carries a price tag just shy of $8 billion. The light rail system — the Green Line and Mattapan Line — needs more than $4.7 billion in repairs.
All in all, the analysis found that about 64% of the T's assets need updating.
"Timely and appropriate actions are key to mitigating and avoiding more costly and potentially impactful efforts," Eng said. "Know that we are committed to aggressively addressing our immediate needs – like the recent 16-day outage on the Ashmont Branch to perform track work – as we strive to deliver a modernized system to serve future generations."
Read the MBTA's full report:
MBTA Capital Needs Assessment and Inventory
Newsletter Signup
Stay up to date on all the latest news from Boston.com