Local News
15-year-old girl charged with assault of elderly man at Forest Hills MBTA Station
The teen has been ordered held for 60 days, according to prosecutors.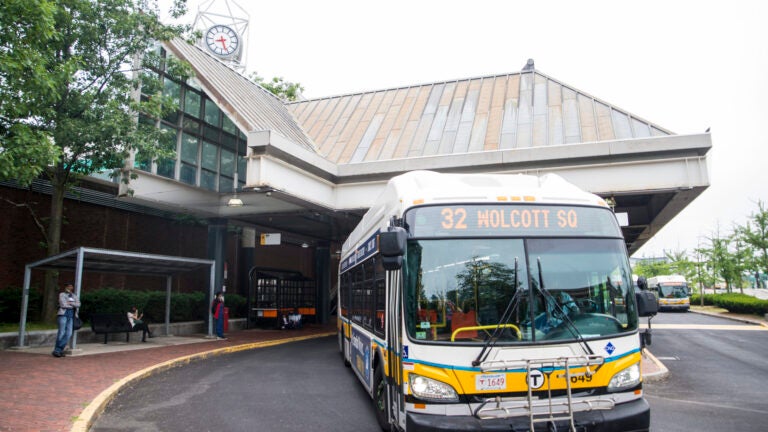 A 15-year-old Boston girl was charged Thursday with assaulting an elderly man at the Forest Hills MBTA Station earlier this week, prosecutors announced.
The teen was charged in West Roxbury Juvenile Court with assault and battery with a dangerous weapon (a shod foot) on a person over 65, according to the Suffolk County District Attorney's office. The judge ordered the girl be held for 60 days, setting bail at $500 for the assault charge and and additional $500 for a previous unarmed robbery charge. The girl has been ordered to stay away from the victim and the Forest Hills station and to submit to GPS monitoring.
According to prosecutors, MBTA Transit police respond around 8:54 p.m. on Tuesday to the upper busway of the Forest Hills station for a report that an elderly man had been assaulted and inured. At the scene, they found the 84-year-old man on the ground, bleeding from the forehead and being tended to by two doctors and a medical student who were at the station. He remained conscious and was taken to Brigham and Women's Hospital for treatment and evaluation.
The DA's office said video surveillance showed a group of juveniles, both boys and girls, exit a bus and begin hanging out at the station's entrance. As the 84-year-old walked by the group, several of the juveniles began to walk closely behind him and the 15-year-old girl kicked his legs out from behind, intentionally tripping him, and causing him to fall forward on his forehead, prosecutor said.
"Police were able to identify the juvenile through archival surveillance video," the DA's office said. "On Wednesday at about 2:45 p.m. MBTA police observed the juvenile walking toward the JFK/UMass MBTA Station. Police stopped and arrested the juvenile, who was wearing the same jeans and jacket as in the attack video."
The teen will return to court on December 4 for a probable cause hearing.
Newsletter Signup
Stay up to date on all the latest news from Boston.com