Local News
MBTA police seek person who allegedly hit, threatened to kill woman with baby
The alleged assault happened on a Blue Line train between Airport and Maverick last month.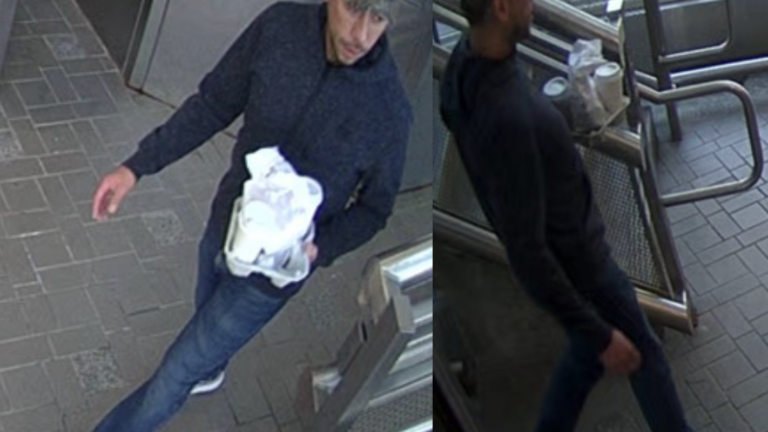 Police are looking to the public for help identifying a person who allegedly assaulted and threatened a woman with her baby last month on the Blue Line.
On a train between the Airport and Maverick stations, a man struck and threatened to kill a woman after she accidentally bumped into him with the baby's stroller, Transit Police said. The incident happened on Oct. 24 around 10 a.m.
Transit Police are calling the man a person of interest in the assault and battery investigation.
The agency released images of a person wearing jeans, a black pullover and a camo-green baseball hat while carrying what appears to be coffee cups in a drink tray.
The MBTA Transit Police are asking anyone who recognizes them to contact them anonymously at 617-222-1050.
Newsletter Signup
Stay up to date on all the latest news from Boston.com