Marty Walsh
Donald Trump's response to Marty Walsh's Ice Bucket challenge: 'He's a clown'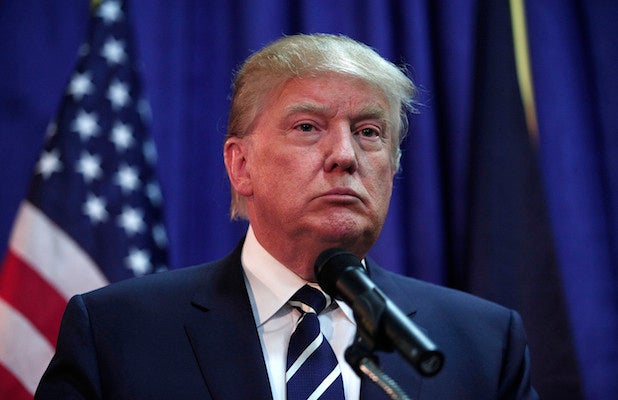 Boston Mayor Marty Walsh took the ALS Ice Bucket Challenge on Friday — and challenged Republican presidential candidate Donald Trump to do the same.
The Donald's response?
"He's a clown, Marty Walsh,'' Trump said, when asked by a reporter at a New Hampshire press conference if he would accept the mayor's challenge.
"I don't even know who he is,'' he continued. "This guy Marty Walsh, he spends all this time and effort and money on an Olympic bid and then he goes out and he's talking about ice bucket challenges. Get a real mayor.''
We assume that's a "no.''
This isn't the first time the two have traded jabs. Their past clashes revolved around Boston's failed Olympic bid and Trump's comments on immigration.
The ALS Ice Bucket Challenge has raised over $200 million since it went viral last August.
Trump took the Challenge last year after he was put up to it by Homer Simpson, Mike Tyson, and Vince McMahon.
"I guess they want to see whether or not it's my real hair, which it is,'' Trump said moments before Miss Universe and Miss USA dumped the icy-water on his head:
[fragment number=0]
Related gallery: 2016 presidential candidates
[bdc-gallery id="140212″]