Local Obituaries
Local obituary: Margaret Wigglesworth, 68, CEO and mother to twin daughters
Margaret Wigglesworth, of Wenham, died on June 9, 2023.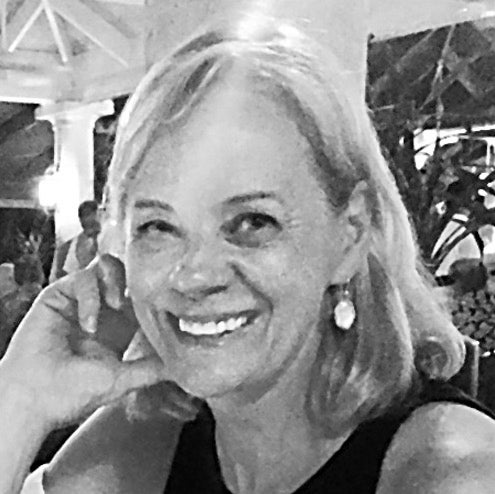 Wigglesworth, Margaret S. Age 68, of Wenham, died from complications of cancer on Friday, June 9, 2023, at the Mass General Brigham Hospital/Dana Farber. She was at peace and surrounded by her twin daughters, Haley and Caroline, and loving members of her family.
A charismatic and dynamic woman, Margaret was a voracious reader with a lifelong love of science, the ocean, her garden, and, above all, her daughters. With her radiant smile and expressive blue eyes, she possessed a warmth, intelligence, and a witty sense of humor that enveloped everyone she met and was the basis of everything she did. As Anna, a family friend, said: "she was a role model of being a woman with a capital W who showed me how to be powerful and independent but also warm and kind."
Margaret was a leader with broad experience in organizational management, entrepreneurial growth, and strategic transformation in both for-profit and non-profit sectors. Over her extensive career, she built organizations, redesigned and expanded business lines, and transformed various types of organizations in a diverse array of sectors including commercial real estate, international and domestic trade associations, public radio, nutrition services, and senior health care services.
Margaret began her career in Washington, DC, first working on the staff of United States Senator Charles McC. Mathias Jr. of Maryland, and later became the founding Executive Director of The Coalition of Service Industries, a trade association of major corporations including American Express, Citigroup, and AT&T, focused on establishing the first international protocols governing international trade for the U.S. service sector.
After moving to the Boston area, she continued in leadership roles serving for a decade as the CEO of the global commercial real estate network, Colliers International, and subsequently worked in CEO or other C-suite positions at non-profit and for-profit organizations, ranging from Boston Society of Architects and the National WIC Association to the International Council of Shopping Centers (ICSC) and Five Star Senior Living.
"It is difficult to summarize my sister's life in a few words or a single anecdote. There were a million ways she made a difference to me and everyone who knew her," said her sister Priscilla. "Generous of spirit, graceful, elegant, funny, mischievous… Margaret has been my hero for as long as I can remember."
All her family and friends will be forever grateful to have known and loved her.
Born in St. Joseph, Missouri, on November 23, 1954, Margaret is the daughter of the late Rev. Dr. Edward R. Sims and Elizabeth J. Sims of Rockport. She grew up in Potomac, Maryland, and spent many summers in Rockport. She became a resident of Wenham in 1996. In addition to her adoring daughters, Haley and Caroline, Margaret is survived by her loving sister, Priscilla Malboeuf; and niece, Sarah Malboeuf of Essex; her dear friend and father of Haley and Caroline, Andrew Wigglesworth; as well as devoted members of her extended Wigglesworth and Sims families. She was predeceased by her two brothers, Edward R. Sims Jr. and Peter N. Sims, and by her parents. A Celebration of Margaret's Life will be held on September 16, 2023, at Saint John's Church, Beverly Farms.
In lieu of flowers, please consider donating in her name to the Advanced Cardiac Therapies Program at Children's Hospital Boston, or the Adult Congenital Heart Disease Program at NYU Langone Health.
This local obituary is published via Legacy.com. Want a loved one's obituary featured on Boston.com? Submit your obituary here, or email it to [email protected].
Newsletter Signup
Stay up to date on all the latest news from Boston.com