Local Obituaries
Local obituary: Dr. Bernard Spiegel, 92, delivered thousands of local babies
Dr. Bernard "Bernie" Spiegel, formerly of Quincy, died on July 2, 2023.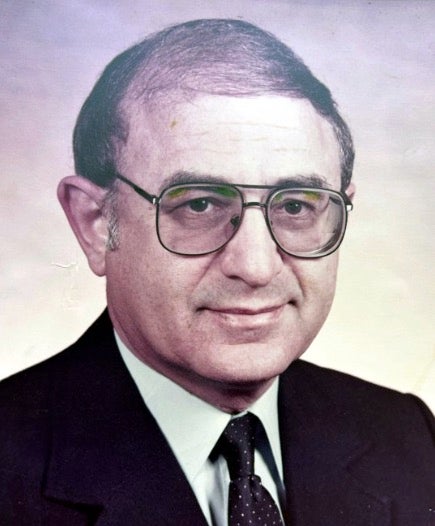 Spiegel, Dr. Bernard "Bernie" Dr. Bernard "Bernie" Spiegel passed away on July 2, 2023 surrounded by his loving family at his home in West Palm Beach, FL at the age of 92. Bernie spent most of his life in Quincy, MA and retired to Florida over 19 years ago.
Bernie was born on January 6, 1931 in Brooklyn, NY to Nellie Kurtzman Spiegel and Sidney Spiegel. He was the "best" big brother to his younger sister Ruth Spiegel Sharaf. Bernie married the love of his life, Carole Handwerger Spiegel, in 1956. Together they created a big, close-knit, loving family that always wants to be together. The growing family includes: Lori and her husband Dr. Jeffrey Shapiro, Cheryl and her partner John Callahan, Jodi and her husband Eric Blakeman. His 10 grandchildren brought him such joy, pride and love: Dr. Lucas Shapiro and his wife Sheryl Rubio, Dr. Jake Shapiro and his wife Eliane Engelhard, Sophia Shapiro, Clay Richard and his future wife Mary Penna, Wes Richard, Leah Richard, Harrison Pearl, Sydney Pearl, Abigail Blakeman and Noah Blakeman.
Bernie graduated from Quincy High School, Syracuse University and Boston University Medical School where he decided to pursue a specialty in Ob/Gyn. He did his internship in Buffalo, NY, and residencies in Jersey City, NJ and Chapel Hill, NC. Bernie then spent 2 years as a Captain in the US Air Force at Eglin Air Force Base in Florida. After leaving the Air Force, the family moved to Quincy, MA for the next 40+ years. They purchased a second home in Waterville Valley, NH in the early 70's where they learned to ski and were active part-time residents until recently. In 2004 Bernie and Carole sold their Quincy home and moved to Ibis in West Palm Beach, FL where they made many friends and became avid golfers.
Bernie was first and foremost a family man. But his second love was his work as a doctor. He practiced Ob/Gyn at Quincy City Hospital and South Shore Hospital. And he was a great doctor: brilliant, hardworking, dedicated and compassionate. Bernie delivered thousands of babies and loved what he did. He lived down the street from the hospital, allowing him easy access for middle of the night deliveries.
Bernie was an avid reader throughout his life and could have an intelligent conversation about almost any subject. Everyone respected his opinion, and he was known to give great advice. His family and friends will miss his thoughtful guidance.
This family is losing their fearless leader whose love, kindness and generosity gave them all better lives. He was deeply loved and will be forever missed.
In lieu of flowers, donations to his memory may be made to crohnscolitisfoundation.org, TrustBridge.com (West Palm Beach) or the charity of your choice. The funeral will be held on Friday, July 7th at 1:45 pm at Stanetsky Memorial Chapel, 475 Washington St., Canton, MA. Burial to follow at Sharon Memorial Park. www.stanetskycanton.com
This local obituary is published via Legacy.com and Stanetsky Memorial Chapels. Want a loved one's obituary featured on Boston.com? Submit your obituary here, or email it to [email protected].
Newsletter Signup
Stay up to date on all the latest news from Boston.com