Local Obituaries
Local obituary: David Neuner, 45, South Boston resident and avid concertgoer
David Neuner died on July 6, 2023.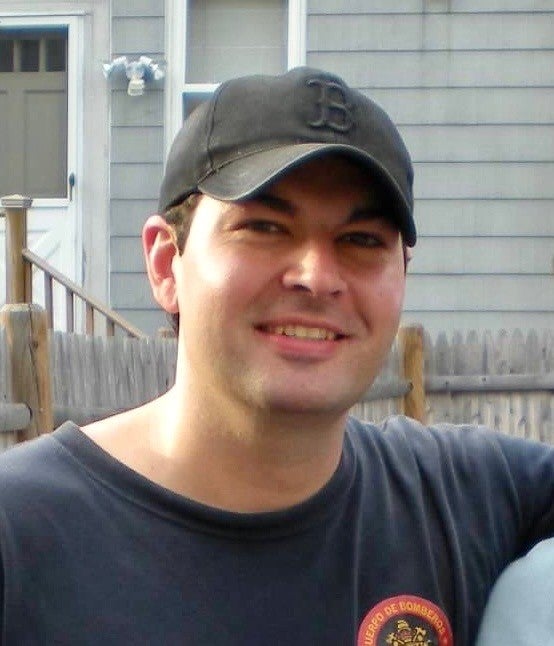 Neuner, David Age 45, of South Boston, passed away unexpectedly in his sleep, on July 6, 2023.
Loving son of Francis X. and Susan (Cavaleri) Neuner of South Boston. Devoted brother to Michael F. Neuner and his wife, Lori of Milton and to Marie Neuner and her fiancé, Charles S. Rabe of Weymouth. Adored and loving uncle of Sophia Marie, Brendan David (his godson), and Charlotte May Neuner.
David graduated from UMass Boston with a B.A. in Psychology and was a member of Teamsters Local 25. He had recently started working with UPS and was looking forward to growing there.
Music was one of Dave's proudest passions. He attended hundreds of shows with his best friends and family, and his ticket stub collection, though incomplete, is a work of art. He was an avid sports fan, especially of the Celtics, Bruins, Red Sox and Patriots, and was always up for a good debate. His record in these debates will remain undefeated. You could often find David talking sports or watching the latest game with his Dad, brother, uncles and cousins. Most of all, David enjoyed being with his family. He was always up for playing whatever game that his nieces, nephew and younger cousins wanted. David was a one-of-a-kind person who brought joy to anyone lucky enough to know him.
He is also survived by his godfather, Bob Dwyer; and his aunt, Paula Dwyer; as well as his aunts and uncles, Karen McCarthy, Pamela Weeks, Michele Cavaleri and her partner, Amy Roark, Christine Tigges and her husband, Edward, Suzanne Neuner, and Al Petrilli; his beloved cousins, Kevin Weeks and his wife, Kristen, Brian Weeks, Patrick McCarthy and his wife, Annie, Alexandra McCarthy, Albert Petrilli and his wife, Rachel, Marielle Petrilli, Emily Citro, Abigail Citro, Nicholas Tigges, Kailyn Weeks, Kevin W. Weeks and many more family and friends. He is predeceased by his aunts Marie (Cavaleri) Petrilli, Mary Neuner, and Clare Neuner.
Visitation in the O'Brien Funeral Home, 146 Dorchester St., SOUTH BOSTON, on Wednesday, July 12, from 4-8pm. Funeral Mass in Gate of Heaven Church, 615 East Fourth Street, South Boston, on Thursday, July 13, at 10am. Family and friends are kindly invited to attend. Interment in Cedar Grove Cemetery, Dorchester.
In lieu of flowers, donations in memory of David may be made to The Scottie C. Foundation, Inc, a local charity established in memory of his dear friend, Scott Collins, 88 Myrtlebank Ave., Dorchester, MA 02124. For directions and guestbook, please visit www.obrienfunerals.com O'Brien Funeral Home South Boston 617-269-1600
This local obituary is published via Legacy.com and O'Brien Funeral Home. Want a loved one's obituary featured on Boston.com? Submit your obituary here, or email it to [email protected].
Newsletter Signup
Stay up to date on all the latest news from Boston.com