Local Obituaries
Local obituary: Nannie (Tull) Wezniak, 85, prolific Boston artist
Nannie (Tull) Wezniak, of Boston, formerly of Concord, died on July 4, 2023.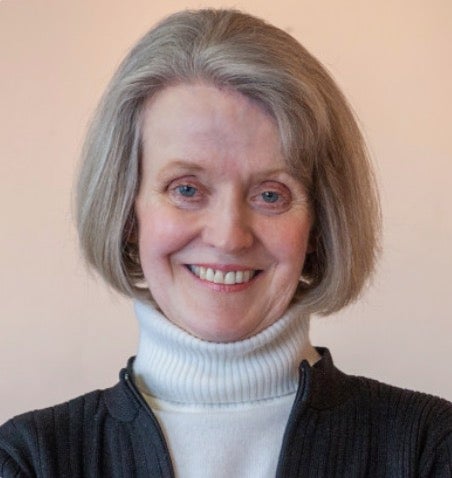 Wezniak, Nannie (Tull) Artist, wife, mother, grandmother, teacher, and traveler Nannie Tull Wezniak, age 85 of Boston, formerly of Concord, passed away on Tuesday, July 4, 2023, following a brief illness.
She was the loving wife of 64 years to Frank John Wezniak. Nannie Harrison Tull was born in Washington, DC on July 15, 1937, the daughter of the late Colonel Lloyd Harrison Tull and Ellen Louise "Dade" Warfield Tull. Raised in a military family Nan lived her early years in Texas, Virginia, South Carolina, and California. She graduated as valedictorian of her high school class in Clemson, SC and went on to attend Wellesley College.
In 1958, Nan studied art at the École du Louvre, Paris, France and in 1960 earned a master's degree from Stanford University. While in Paris, Nan embraced the culture learning to speak fluent French. She also grew fond of the great French museums and art. In addition, she later studied art at the University of Tennessee and Foothill College and received a studio art diploma at SMFA at Tufts University, followed by a fifth-year certificate with a traveling scholarship to China and Egypt.
On September 5, 1959, Nan and Frank were married in Clemson, SC and began their long loving life together. They continually supported each other's interests while bonding at core values. Nan was a founding member of the 249 A Street art studio cooperative where she worked for over 40 years. She was an admired and respected encaustic painter and creator of large charcoal drawings. Her detailed work was featured throughout New England and across the United States with over 35 solo exhibitions, and 2 retrospectives at the Boston Public Library and Danforth Museum of Art. Her art was also exhibited at The Arkansas Museum (Wellesley College) and over 65 corporate and non-profit organizations. She received many awards along with artists' residencies.
Nan enjoyed playing tennis, traveling, reading, cooking, book clubs, and a Mah Jongg club, and cherished spending time with her family on Martha's Vineyard. She was a long-time and faithful member of the Old South Church in Boston, where she ushered and volunteered for numerous church events. She was also fortunate to travel to over 70 countries and experienced many cultures and beautiful scenery. Her love, spirit, and selfless devotion were admired and treasured by all who knew her.
Along with her husband Frank, she is survived by her daughter, Patricia Webster and her husband Greg of Plymouth, MA, son, Doug Wezniak and his wife Sharon of Texas, and her grandchildren Garrett and Cassie. Family and friends will gather to honor and remember Nan for her memorial service on Sunday, August 13, 2023, at 3:00 pm in the Old South Church, 645 Boylston Street, BOSTON, MA. To share a memory of offer a condolence visit: www.concordfuneral.com
This local obituary is published via Legacy.com and Concord Funeral Home & Cremation Service. Want a loved one's obituary featured on Boston.com? Submit your obituary here, or email it to [email protected].
Newsletter Signup
Stay up to date on all the latest news from Boston.com