Local Obituaries
Local obituary: Dr. Bartley Cilento, worked at South Shore Hospital for nearly 50 years
Dr. Bartley Gray Cilento, of Scituate, died on July 15, 2023.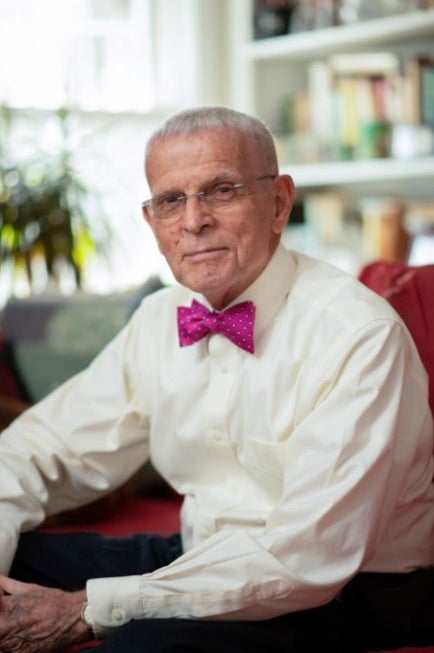 Cilento, Bartley Gray Dr. Age 88, of Scituate, Massachusetts, passed away peacefully, on July 15, 2023, surrounded by his loving children; and dear friend, Regina Townsend.
At St. Anselm College, Bart met the love of his life, Margaret Doyon. Bart and Margaret had eight cherished children and 25 grandchildren.
Bart completed his internship and pediatric residency at U.S. Naval Hospitals in Newport, RI, Chelsea, MA, and Jacksonville, FL.
Being a pediatrician and caring for multiple generations of families was his greatest joy, second only to his family. Bart joined the medical staff at South Shore Hospital in 1967 and remained on the staff until his retirement in 2015.
He is survived by his son, Dr. Bartley G Cilento (Lee) of Canton, MA; Becky Bushey of Cape Elizabeth, ME; Barbara Saad (Ramzi) of Marshfield, MA; Matthew Cilento (Eileen) of Chelmsford, MA; Catherine Armstrong (David) of Marshfield, MA; Maria Murphy of Chelmsford, MA, and Jennifer Merlan (Christopher) of Pembroke, MA.
Friends and family are invited to pay their respects on Tuesday, July 25, from 4 to 8pm, at Richardson-Gaffey Funeral Home, 382 First Parish Road, Scituate. A Funeral Mass will be celebrated by Bart's dearest friend, Fr. Martin Mager, OSB at St. Mary's of the Nativity in Scituate Harbor, on Wednesday, July 26, at 10am. Full obituary, at www.richardsongaffeyfuneralhome.com Richardson-Gaffey 781-545-0196
This local obituary is published via Legacy.com and Richardson-Gaffey Funeral Home. Want a loved one's obituary featured on Boston.com? Submit your obituary here, or email it to [email protected].
Newsletter Signup
Stay up to date on all the latest news from Boston.com