Local Obituaries
Local obituary: Charles 'Chick' Byrne, 36, accomplished Boston artist
Charles E. "Chick" Byrne, of West Roxbury, died on Aug. 30, 2023.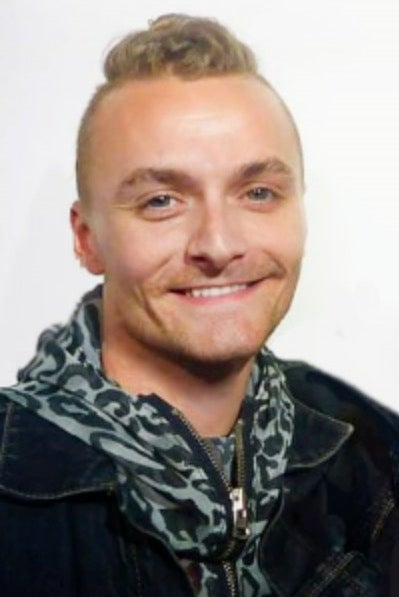 Charles E. "Chick" Byrne, of West Roxbury, MA, shone brightly on this earth for 36 years. His spirit left his body on Aug. 30 2023, to the shock of all who knew him. Chick leaves behind his bereft mother Loretta A. Lennon, his devastated sister Lottie Welter and niece Etta, all of West Roxbury. He leaves heartbroken his grandfather James F. Lennon of Chestnut Hill, aunt Diane Lennon of Dover, aunt Marie and her husband David Tracey of West Roxbury, uncle Joseph and his wife Kathi Lennon of Needham, and his dear cousins, Frances, James, and Teresa Tracey, Curt and Hannah Pfannenstiehl, and Megan, Laura, and Kaitlin Lennon. Chick also leaves his other parent Charlene Byrne of Brookline, along with her family, Bob, Madelyn, and Ginger, cousins Rob, Katherine, and Nick, and brother-in-law Kurt Welter and nephew Luke.

Chick was an accomplished artist and a compassionate healer. He graduated from the John D. O'Bryant School in Boston, and was awarded a prestigious Posse Scholarship to Denison University in Ohio where he earned a BFA in Studio Art in 2009. His stunning and dynamic art has been widely recognized, and received accolades in shows, exhibits, and galleries in Boston, New York, Miami, Provincetown, and others. He held a coveted position as an Artist in Residence at the Boston Center for the Arts. His work, CV, and awards can be viewed on his website chickbyrne.com.

Chick was an intensely sensitive, caring, and generous soul who gave of himself until he was empty. His countless friends always felt seen and valued. Chick saw angels in the most unexpected people, and treated all with dignity and respect. His spiritual life was of the utmost importance to him. During the past seven years he studied and practiced pranic healing, and made himself available to help many find relief and comfort.

Chick will be greatly missed by his fellow artists at the BCA Studios, his coworkers at the Mills Gallery in Boston, and Exodus Bagels in Roslindale. He truly appreciated their friendship and loved working with them.

Visiting hours at the William J. Gormley Funeral Home, 2055 Centre St., West Roxbury, Wednesday, September 6th, from 4-8pm. Funeral from the funeral home Thursday, September 7th, at 9am followed by a Funeral Mass in St. John Chrysostom Church at 10 o'clock. Relatives and friends invited. In lieu of flowers consider a thoughtful donation made in Chick's memory to one of these organizations which made his life richer: Boston Center for the Arts bostonarts.org, BAGLY bagly.org, or Poor Clare Nuns, 920 Centre St., Jamaica Plain, MA 02130 poorclarenunsboston.org. For directions and guestbook gormleyfuneral.com.
This local obituary is published via Legacy.com and William J. Gormley Funeral Home. Want a loved one's obituary featured on Boston.com? Submit your obituary here, or email it to [email protected].
Newsletter Signup
Stay up to date on all the latest news from Boston.com