Local Obituaries
Local obituary: Caitlin Kuhlman, Lexington resident and Boston native, 'truly a renaissance woman'
Caitlin Anne Kuhlman, 41, died on Sunday, Sept. 24, 2023.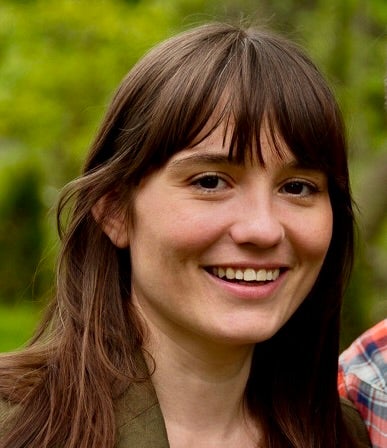 Caitlin Anne Kuhlman, 41, of Lexington, formerly of Boston, passed away on Sunday, September 24, 2023, at her home, after enduring two and a half years with Uterine Leiomyosarcoma, a rare cancer.
Caitlin was born on November 9, 1981, to Louise and Michael Kuhlman, of Brighton. She was the middle of three children, including older brother Michael and younger sister Emily. Her family grew to include her partner Mike and his son Jack, to whom she was parent-adjacent. She was aunt to Eliana and Azekah, daughters of Michael and wife Dori, and to Maisie, daughter of Emily and husband Jonathan.
Caitlin attended Boston Latin School and Another Course to College. She graduated from Massachusetts College of Art and Design with a degree in sculpture. Caitlin was truly a renaissance woman, and her passions and interests then led her to earn a doctorate in Computer Science from Worcester Polytechnic Institute, where her research focused on the fair and accountable use of data. While there, she organized the first regional Women in Data Science Central Massachusetts Conference. After completing her doctorate, she was recruited by Apple Inc., where she became manager of their Robustness Analysis team.
Beyond her academic and professional accomplishments, her creative nature manifested in many ways, including gardening, cooking, and baking. She loved music and science fiction. She was passionate about social justice, equality for all, and held a deep concern for the environment.
Caitlin's impact is felt by her wide circle of friends, family, and colleagues. In all her endeavors, her collaborative spirit made everyone feel a part of the unique ideas she brought to life.
She will be missed more than can be expressed. In the words of e.e.cummings, "I carry your heart with me… I am never without it."
Visiting Hours are at Lehman, Reen & McNamara Funeral Home, 63 Chestnut Hill Avenue in Brighton, on Friday, September 29th, from 4-7pm. Relatives and friends are kindly invited to attend. In lieu of flowers, Caitlin's family requests donations be made to the National Leiomyosarcoma Foundation: 1685 S. Colorado Blvd, Unit S Suite 447, Denver, CO 80220 or https://nlmsf.org/donate/.
Burial will be private. The family asks that visitors be mindful of the rise in Covid, and if they have been exposed, to offer their wishes on the Lehman, Reen & McNamara website rather than attending in person.
For guest book please visit, lehmanreen.com.
This local obituary is published via Legacy.com and Lehman, Reen & McNamara Funeral Home. Want a loved one's obituary featured on Boston.com? Submit your obituary here, or email it to [email protected].
Newsletter Signup
Stay up to date on all the latest news from Boston.com