Local Obituaries
Local obituary: Bridget McDermott, 42, 'powerhouse working mother' from Westford
Bridget Kelly McDermott, a Billerica native, died on Oct. 14, 2023.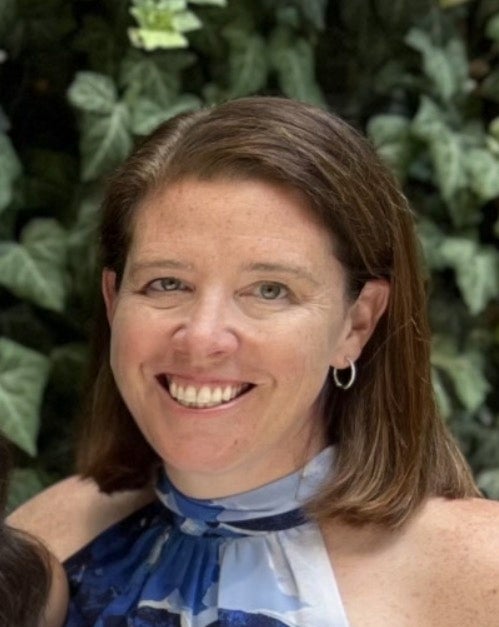 From the day she was born, Bridget Kelly McDermott, 42, of Westford, MA, was a force of nature. She was a devoted wife and mother, loving daughter and sister, amazing aunt, proud dog mom, loyal friend, successful business leader, athlete, advocate for women and girls, and an extraordinary person. Bridget's love and friendship was like the old Irish saying: hard to find and lucky to have.

Born to Kevin and Mary McDermott on April 9, 1981, she was named after her paternal grandmother and shared a birthday with her father. She and her brother, Kevin, were thick as thieves in childhood and trusted confidants as adults. The four of them were incredibly close, with the family creating many wonderful memories together, especially in York Beach, Maine. Her first friends were her cousins, with whom she remained close throughout adulthood.

Bridget grew up in Billerica and graduated from Billerica Memorial High School in 1999, where she was a star volleyball, basketball, and softball player. Bridget would meet her lifelong best friends as a child at school and through youth sports in Billerica. Her group of Billerica friends were like sisters to Bridget.

Upon graduating high school, Bridget started at Villanova University, where she would go on to make additional lifelong friends and meet her husband, Mark. Bridget and Mark were a true team who brought out the best in each other. They were partners in every way and enjoyed many adventures in their travels. They adopted their beloved dog, Gus, and were overjoyed when their daughter, Charlotte, was born. They would have been celebrating their 15th wedding anniversary next month.

Bridget was a powerhouse working mother, achieving great success in her career. After earning her J.D. at Suffolk University School of Law, she first worked as a practicing attorney before joining BAE Systems in Nashua, NH, where she had been for over 15 years. At BAE, Bridget was a respected, innovative, and trusted leader. Just six months ago, she was awarded the 2023 Outstanding Women in Business Award from the New Hampshire Business Review. Her greatest passion at work, though, was mentoring; and she had a lasting impact on many, including numerous women colleagues in the defense industry. She prided herself on using her position to elevate other women in the workplace.

Bridget was vibrant. She smiled often and laughed easily. She was clever and funny. Bridget fiercely loved her family and was steadfastly loyal to those she loved. She was also a music lover, attending live music shows whenever she had the chance. Bridget was a devoted Boston sports fan and never missed a chance to pick Villanova in the Final Four in every year's NCAA tournament.

But – above all else – Bridget loved and cherished her husband, Mark, and their daughter, Charlotte. Bridget coached Charlotte's youth basketball team, and they could often be found laughing and playing games together. Charlotte is blessed with her mom's indomitable spirit, love of competition, and fun twinkle in her eye. The family is heartbroken that Bridget will not get the chance to grow old with her husband and see her daughter grow up.

A devastating car accident took Bridget from us far too soon. She is survived by her beloved husband, Mark, and nine-year-old daughter, Charlotte. She is also survived by her loving parents, Kevin and Mary McDermott of Billerica, MA, her older brother, Kevin (Lauren) of Washington, DC, her nieces, Lila and Hope McDermott, who their Auntie Bridget adored, her father and mother in law, George and Judi Minnucci of Lansdale, Pennsylvania, and her brothers-in-law, Patrick (Julie) of Atlanta, GA, and Joe (Li-Li) of New York City. Bridget is also survived by countless family members, lifelong friends, and colleagues. She touched the lives of so many.

Family and friends are invited to gather and remember Bridget on Friday, October 20, from 4:00 p.m. to 8:00 p.m. at the Badger Funeral Home, 347 King Street, Littleton, MA, 01460. A funeral service will be held the following day on Saturday, October 21st, 10:00 a.m., at St. Theresa's Church, 466 Boston Road, Billerica, MA, 01821. Immediately following the funeral service will be a procession to Pine Grove Cemetery, Westford, MA.

Bridget and Mark have been staunch supporters of Team Autumn, which is a local group meant to support their friend's daughter who is fighting Fanconi Anemia. As such, in lieu of flowers, gifts, or food, donations in Bridget's honor can be made to The Fanconi Anemia Research Fund (https://www.fanconi.org/donate).
Arrangements are under the care of Badger Funeral Home, a Life Celebration Home, in Littleton. To share a memory or offer a condolence, visit www.badgerfuneral.com.
This local obituary is published via Legacy.com and Badger Funeral Home. Want a loved one's obituary featured on Boston.com? Submit your obituary here, or email it to [email protected].
Newsletter Signup
Stay up to date on all the latest news from Boston.com