Local Obituaries
Local obituary: Nicholas Markantonis, 63, owner of Belmont pizza house and Cape Cod Greek restaurants
Nicholas Markantonis, of Mashpee and Naples, Florida, and formerly of Belmont, died on Nov. 8, 2023.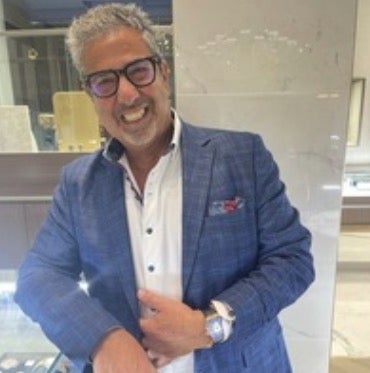 Nicholas Markantonis, 63, of Mashpee, MA and Naples, FL formerly of Belmont, MA passed away on November 8, 2023. Beloved husband of Catherine (Latzanakis) Markantonis. Beloved son of the late Rev. Fr. Stanley N. and the late Presbytera Helen S. (Sgouros) Markantonis. Devoted father of Stelios Markantonis, Alessandra Gavin and her husband Joseph and Demetri Markantonis. Cherished grandfather of Daphne Gavin. Loving brother of Athena Halkiotis and the late Vicky S. Markantonis. Son in law of JoAnn Latzanakis and the late Jordan Latzanakis. Brother in law of Stephen and Sandy Latzanakis, Henry Nakkashian, and Maria and Robert Becerra. Also survived by many nieces, nephews, relatives and friends.
Nick grew up in Belmont and graduated from Belmont High School in 1977. At the age of 19 years old Nick became an entrepreneur when he purchased Brothers Pizza in Cushing Square in 1979. He met his wife Catherine shortly after while she was working on the same block as a hairdresser at Lords and Lady's. The couple raised their family in Belmont while running Brothers for over 35 years. Later in life he and Catherine relocated to Cape Cod full time to open Estia, an upscale Greek restaurant in Mashpee and later in Falmouth as well. Nick will be remembered there for his hands on leadership, his sense of humor, his unwavering optimism, and most importantly the care he showed for his many employees. Nick's recent years were full of joy spending time in Cape Cod, Florida and Greece with his family and close friends. May his memory be eternal.
Funeral services on Monday, November 13th at 11AM in the Taxiarchae Greek Orthodox Church, 25 Bigelow Ave., Watertown, MA. Visitation will be held in the church prior to the funeral services from 9AM-11AM. Burial in Great Neck Woods Cemetery, Great Neck Woods Road South, Mashpee, MA. There will not be a procession to the cemetery, please meet at the gates at 2:15PM. In lieu of flowers donations in his memory may be made to the above named church.
This local obituary is published via Legacy.com and Faggas Funeral Home. Want a loved one's obituary featured on Boston.com? Submit your obituary here, or email it to [email protected].
Newsletter Signup
Stay up to date on all the latest news from Boston.com