Local Obituaries
Local obituary: William Spalding, 50, Newton police captain and Framingham father of three
Capt. William L. Spalding died suddenly on Nov. 1, 2023.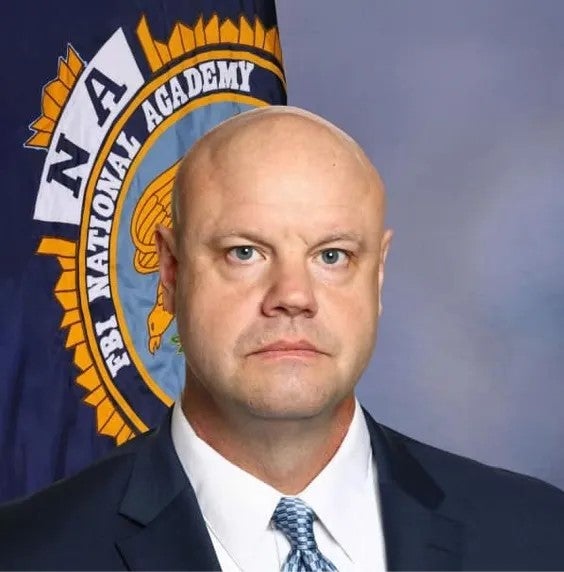 Newton Police Capt. William L. Spalding, 50, of Framingham, died suddenly on Nov 1, 2023.
Billy was born and raised in Newton and was a graduate of Newton North High School in 1995 and received his Bachelor's from Duquesne University and Master's from Western New England College.
Bill was a twenty-five year veteran of the Newton Police Department. Appointed as a patrolman in 1998, and promoted to Sergeant in 2006. In 2013 Bill was promoted to the rank of Lieutenant and spent much of his time maintaining the departments "Support Services" and National Accreditation. A short time later, 2018, Bill was promoted to Captain where he commanded the Communications Bureau and most recently the Patrol Bureau. Bill was a member of the Massachusetts's Coalition of Police, and held the position of Vice President on the local board. In the spring of 2023 Bill had the privilege of attending and graduating from the Federal Bureau of Investigation National Academy in Quantico, Virginia. Bill also traveled extensively teaching women's self-defense as a RAD Instructor Trainer.
Billy was the loving husband of Stephanie (Fry) Spalding, the loving father of Emily (18), Matthew (15) and Julia (13), son of Chicky Spalding and his partner Gene, Janice Spalding and her partner Bob, brother of Cindy LeBlanc and her husband Rich and the uncle of Taryn LeBlanc and her daughter Haylee, Lydia Baca and her husband Ethan and A-Jay Leblanc. Son-in-law of Jean and Jack Farneth.
Relatives and friends are welcome to a celebration of Billy's life on Tuesday, Nov. 14, at 10:30 AM at Brae Burn Country Club, 326 Fuller St., West Newton.
Billy's family would appreciate you sharing a memory of him with them, go to www.eatonandmackay.com to leave a message on his webpage.
Please omit flowers, a donation in memory of Billy to NPMA, RAD, The 100 Club of Massachusetts, or Tough Ruck would be appreciated.
This local obituary is published via Legacy.com and Eaton Funeral Home. Want a loved one's obituary featured on Boston.com? Submit your obituary here, or email it to [email protected].
Newsletter Signup
Stay up to date on all the latest news from Boston.com