Media
ESPN fires Curt Schilling following anti-transgender rights post on Facebook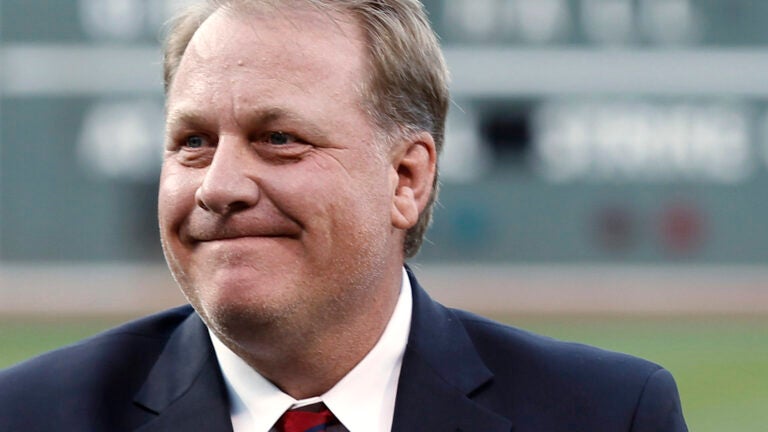 ESPN has fired baseball analyst Curt Schilling after the former Red Sox pitcher shared an anti-transgender rights meme on his Facebook page earlier this week.
"ESPN is an inclusive company. Curt Schilling has been advised that his conduct was unacceptable and his employment with ESPN has been terminated," the company said in a statement Wednesday evening.
The decision ends Schilling's six-year run at ESPN, in which he worked as a color commentator and in-studio analyst for MLB and Little League World Series baseball games.
However, his time at ESPN had become mired by the former pitcher's politically-charged posts on social media.
Most recently, Schilling received intense backlash Tuesday after he shared a graphic Facebook meme seemingly commenting on recent transgender public accommodation laws.
The meme, a screenshot of which can be seen here, showed a man wearing a wig and women's shirt with parts cut out with the text: ""Let him in! To the restroom with your daughter or else you're a narrow minded, judgmental, unloving, racist bigot who needs to die!!!"
"A man is a man no matter what they call themselves," Schilling commented below the since-deleted post. "I don't care what they are, who they sleep with, men's room was designed for the penis, women's not so much. Now you need laws telling us differently? Pathetic."
LGBT advocates called the meme "ugly propaganda" that is "wrong" and "dangerous."
Schilling went on Tuesday to defend himself on his blog, saying those who were offended only had themselves to blame. On a radio show Wednesday morning, he said he was "blindsided" by the backlash.
'"I replied to the post. I didn't post that," he said, despite multiple screenshots showing he shared the meme.
Despite ESPN guidelines advising otherwise, Schilling has continually spoken out about politics and the 2016 presidential campaigns on his social media accounts and in radio appearances.
In August, he was removed from Little League broadcasts and suspended for the rest of the MLB season by ESPN for sharing a post that compared Muslim extremists to Nazis.