Media
Herald staffers boycott Twitter after reporter is suspended for a tweet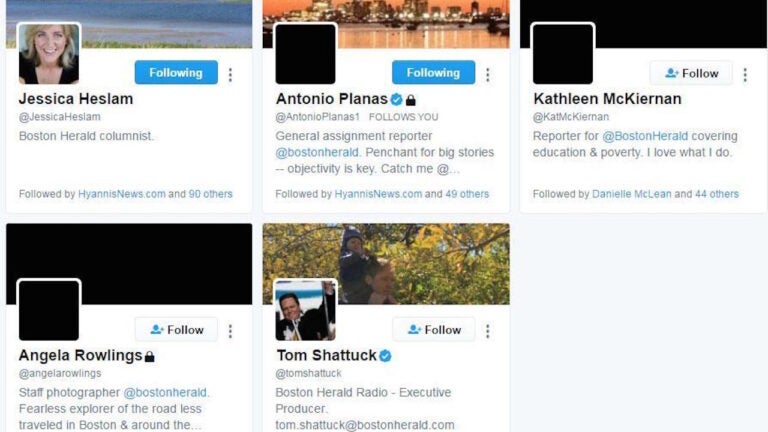 Dozens of unionized Boston Herald staffers are boycotting Twitter to protest a reporter's suspension after he violated the newspaper's social media policy with a tweet.
Chris Villani, a general assignment reporter, was suspended without pay by the newspaper after tweeting breaking news in late April following the suicide of former New England Patriot Aaron Hernandez, according to two people in the Herald's newsroom.
Villani's tweets have since been made private. But according to Boston magazine, which first reported on the suspension, Villani tweeted this on April 20:
"The notes found in #AaronHernandez cell were letters to his daughter & fiancee, saying he loved them & would see them in heaven, per source."
Read the complete story at BostonGlobe.com.
Don't have a Globe subscription? Boston.com readers get a 2-week free trial.