Media
CBS, NBC also refuse to air Trump advertisement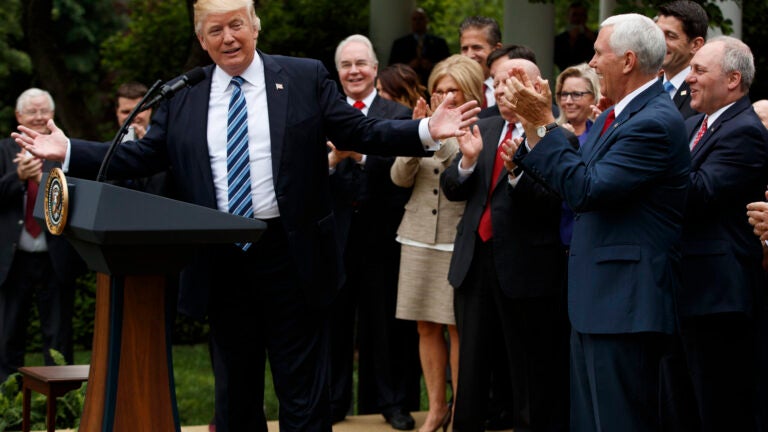 NEW YORK (AP) — ABC, CBS and NBC have joined CNN in refusing to air an advertisement that lists President Donald Trump's accomplishments during his administration's first 100 days while blaming the "fake news" media for not reporting on them.
A "fake news" graphic superimposed over the faces of news anchors was cited by CNN, ABC and NBC for not airing the ad. The networks contend that makes it inaccurate, and ABC said it represents a personal attack. CBS would not comment Friday on its reasons for the rejection.
The journalists whose faces are seen in the commercial are Andrea Mitchell of NBC, Wolf Blitzer of CNN, Rachel Maddow of MSNBC, Scott Pelley of CBS and George Stephanopoulos of ABC.
"Apparently, the mainstream media are champions of the First Amendment only when it serves their own political views," said Lara Trump, a daughter-in-law of the president who serves as a consultant to the Trump campaign. Already up and running for 2020, the campaign has used the refusal in fundraising pleas to potential donors.
The campaign also submitted a list of examples for each network of what it contended were falsehoods by their anchors and reporters, according to a person with access to the documents. The person was not authorized to discuss the material by name and requested anonymity.
Some of the examples were more about how news was presented than about facts: Sean Hannity's complaint about CBS' editing of his "60 Minutes" interview and criticism of how Maddow reported on a Trump tax document.
The ad has run on Fox News Channel and the Fox Business Network. The Trump campaign did not seek ad time on the Fox broadcast network, which doesn't have a regular newscast.
___
Associated Press writer Julie Bykowicz in Washington contributed to this report.