Business
Here's what the Boston Herald's new owner has done to other newspapers
"Just short of setting the place on fire, being bought by Digital First is about the worst outcome possible."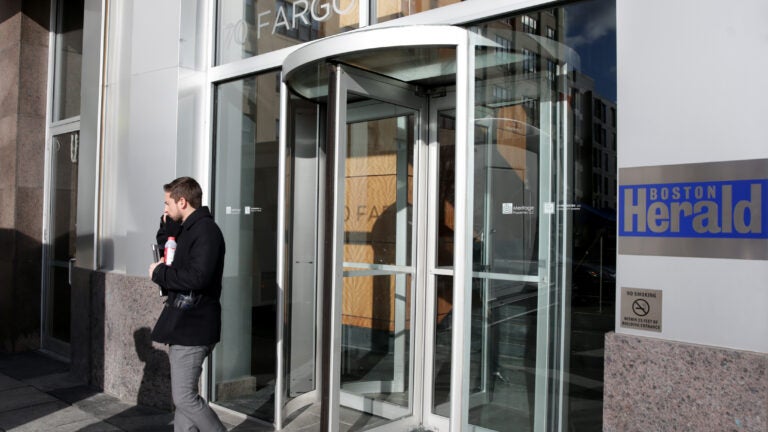 More than two decades of local ownership came to an end last week at the Boston Herald, along with about 30 percent of the paper's staff.
As The Boston Globe reported, only 175 of the Herald's roughly 240 employees were offered jobs by Digital First Media, the newspaper conglomerate that's now taking over. According to the Globe, those who remain are "bracing for more" layoffs.
If what has gone down at Digital First Media's other properties is any indication, they may unfortunately be right.
In a column Tuesday, Bloomberg's Joe Nocera took a look at the record of "savage" layoffs at the stable of newspapers managed by Digital First Media, which is owned by the New York hedge fund firm Alden Global Capital LLC. While the newspaper industry as a whole has undoubtedly been in decline over the past decade or two, Nocera says the companies under Digital First Media and Alden Global have been subject to particularly striking layoffs:
For instance, according to figures compiled by the NewsGuild, the union that represents workers at Digital First Media properties, the staff of the Denver Post has fallen from 184 journalists to 99 between 2012 and 2017.  The Pottstown Mercury in Pennsylvania went from 73 journalists in 2012 to 19 in 2017. That's right: 19. The Norristown Times-Herald, also in Pennsylvania, shrank from 45 journalists to 12. The San Jose Mercury News and the Orange County Register, both of which had been dominant papers in their regions before Alden Global bought them, have also been decimated by layoffs.
Digital First Media runs a total of 97 newspapers, according to its website. And other big papers owned by the company — which was primarily known as NewsMedia Group before being acquired out of bankruptcy by Alden Global in 2010 — have also suffered recent layoffs. By April 9, the Denver Post will see its ranks shrink again down to roughly 70 journalists.
Since this photo was taken in May 2013, The Denver Post newsroom staff has been cut by more than half as Alden Global Capital, the hedge fund that owns the paper, rakes in massive profits. Learn more at dfmworkers.org #AldenExposed

Posted by Digital First Media Workers on Monday, March 26, 2018
The twist here is that Digital First Media is actually profitable, at least according to is CEO.
In an email published by the company's union, CEO Steve Rossi said Digital First Media was "solidly profitable," on course to meet its financial goals, and had advertising revenue that was "significantly better than that of our publicly traded industry peers."
What's the reason then for the cuts? According to Nocera, Alden Globel is "siphoning" the additional profits from their newspaper into the hedge fund's poorly performing investments, including a bankrupt real estate developer and a struggling pharmacy chain.
Following another round of layoffs last year at the St. Paul Pioneer Press, another Alden Global subsidiary, Dave Orrick, the paper's outdoors editor and union spokesman, told a local alt-weekly that it was the "same story, different fiscal year."
"We are a profitable company, but our hedge fund owners simply want additional profits, and they don't seem to care that they come at the expense of our product — news — and thus, the community," Orrick said.
After the Herald's sale out of bankruptcy to Digital First Media was made official last month, O'Ryan Johnson, a reporter for the paper who also represents its union, told the Globe they were happy Boston is "remaining a two-newspaper town" and "thrilled that our members are still going to have jobs."
"It's been a pretty rough ride over the last few months," Johnson added in a separate article earlier this month. "We're looking forward to things being calm for a little bit, before the next tidal wave hits."
Digital First Media did not immediately respond to a request for comment Tuesday.
Joshua Benton, the director of Harvard's Nieman Journalism Lab, recently described the firm's methods as "vulture capitalism" and says their winning bid for the Herald is bad news for the paper.
"Just short of setting the place on fire, being bought by Digital First is about the worst outcome possible," Benton wrote last month. "It's less the Herald being saved than the Herald being stripped for parts."