Media
Inside the 'dehumanizing' cost-cutting efforts by new ownership at the Boston Herald
A recently departed Herald reporter revealed what the first few months were like under Digital First Media, a newspaper conglomerate infamous for cutbacks and layoffs.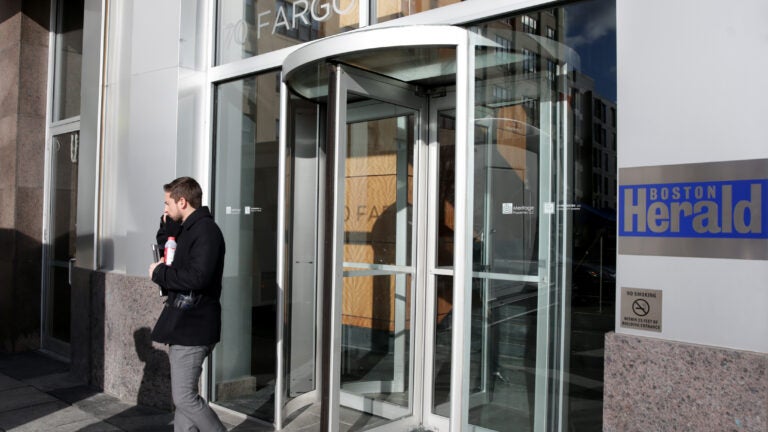 Is the Boston Herald on pace to be the next victim of Digital First Media? It certainly looks that way, according to one of the tabloid's recently departed reporters.
After years of financial struggles, the Herald filed for bankruptcy last December and was ultimately bought by Digital First, a hedge fund subsidiary known for, if nothing else, siphoning resources from its stable of newspapers to divert into other investments — as well as its own record profits. Even in the revenue-challenged industry, critics say Digital First's cost-cutting efforts are particularly "savage." The relentless cuts and layoffs by its owner even incited the Denver Post into open revolt.
Bob McGovern, who was the Herald's legal reporter and columnist from 2014 until this past Friday, says that in the days following Digital First's acquisition of the Herald in March, "it was clear that the far-off cries from our sister paper in Denver had newfound meaning on the East Coast."
In a Medium post Monday, McGovern said the takeover was unceremoniously efficient. Of the already dwindling 240 people who were at the Herald in December, only 175 were reportedly offered jobs. Even employees who had been at the 172-year-old paper for decades had to submit resumes and reapply for their jobs.
"It was a clean operation: A conveyor belt of scared humanity passed in front of discerning editors from newspapers that had already been through the pain," McGovern wrote.
According to McGovern, the people who were offered jobs received an email. But many simply got no response.
"It was a dehumanizing way to handle a delicate situation," McGovern wrote. "The sports desk kept empty boxes next to their keyboards in a joking-but-not-really way. People cried. Rumors fluttered around the newsroom as we all waited for 'the email.'"
A blunt staff-wide memo sent the Friday before Digital First officially took over instructed those who didn't receive an offer to make sure to take their belongings on their way out the door, since they wouldn't be allowed back in. As The Boston Globe reported at the time, the Herald's Seaport office was squeezed from two floors to one.
"Now advertising and editorial are separated by a little more than 77 inches of carpet," McGovern wrote Monday.
Digital First also pulled the Herald out of its print deal with the Globe and moved up deadlines so significantly that there was no chance of seeing sports scores west of the Central time zone in the following day's paper, McGovern said. The preservation of Herald archives dating back to the late-1800s was in question.
The staff exodus affected all departments — from news to sports to business to photography. According to McGovern, the entire editorial page "vanished." Perhaps anticipating what was coming, many made the decision themselves to jump ship. Local politics reporter Matt Stout landed at the Globe. The Herald's sports editor Sean Leahy and Patriots reporter Jeff Howe joined The Athletic. But not everyone had new jobs immediately lined up.
McGovern announced last week that he too was leaving the Herald "on [his] own volition," having seen "no indication that our new owners have good intentions for growing anything but their margins."
"The sad part of this is that I do not feel that I am leaving the Herald that I started with," he tweeted.
Digital First Media did not immediately respond to request for comment Tuesday. The conglomerate and its owner, Alden Global Capital, a New York hedge fund, have come under increasing national scrutiny for their so-called "strip-mining" of newspapers.
As a result of the rampant cost-cutting, Digital First, which owns nearly 100 papers, reportedly recorded an industry-high 17 percent operating margin and $160 million in profits in 2017. And while the Herald's first two months under their ownership have yet to see the level of public outcry as currently seen at the Denver Post, there is "an inevitable sense of loss" at the paper, as departing editorial page editor Rachelle Cohen wrote in March.
McGovern wrote Monday that while the practice of buying up struggling outlets does keep papers, if barely, afloat and at least some reporters employed, he's skeptical the pattern will be good for journalists as a whole or the communities they serve.
"I wonder what the cost will be when already depleted newsrooms are boiled down to skeleton crews," he said. "At some point, a newspaper becomes a once-proud masthead riding on an empty vessel."