Media
Here's what Jim Acosta said on CNN after the White House pulled his press pass
"I never thought, in this country, that I wouldn't be able to go and cover the President of the United States simply because I was trying to ask a question."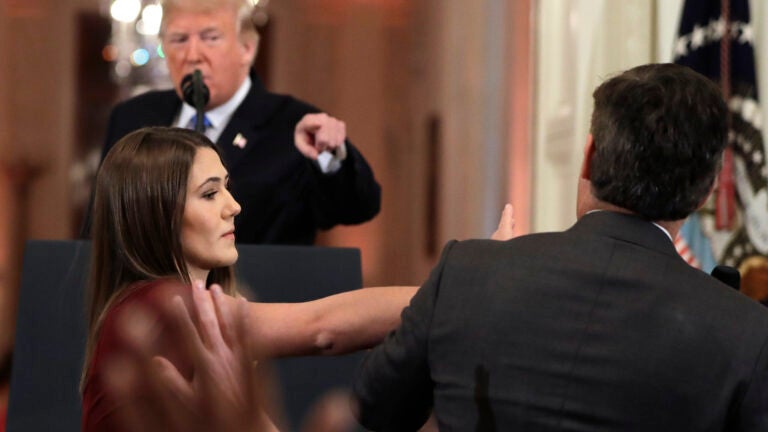 After five years of covering the White House, CNN reporter Jim Acosta had his press pass revoked by the Trump administration Wednesday afternoon for an indefinite period of time.
The decision followed a heated exchange between Acosta and President Donald Trump, in which — during a line of questioning — an intern attempted to take the journalist's microphone away.
"I was just trying to ask a question of the president at this press conference, and it was obviously a question that he didn't like," Acosta told CNN colleague Anderson Cooper later Wednesday. "It was about his racist ad on the caravan that they were running before the midterms. He and I were going back and forth."
In response to the incident, White House press secretary Sarah Sanders issued a statement on Twitter saying Acosta placed his hands on the intern and his pass was being suspended "until further notice."
As a result of today's incident, the White House is suspending the hard pass of the reporter involved until further notice.

— Sarah Sanders (@PressSec) November 8, 2018
Acosta told Cooper he believes the administration is looking to send a message to all journalists by stripping him of his credentials.
"I do think, Anderson, that this is a test for all of us," he said. "I do think that they're trying to shut us down to some extent, inside the White House press corps."
Here's the entirety of what Acosta had to say:
https://www.youtube.com/watch?v=JmulymNUBEk