Media
A Massachusetts native appeared on 'Good Morning America' — and got caught not wearing pants
"I will not be getting hired as a camera operator any time soon."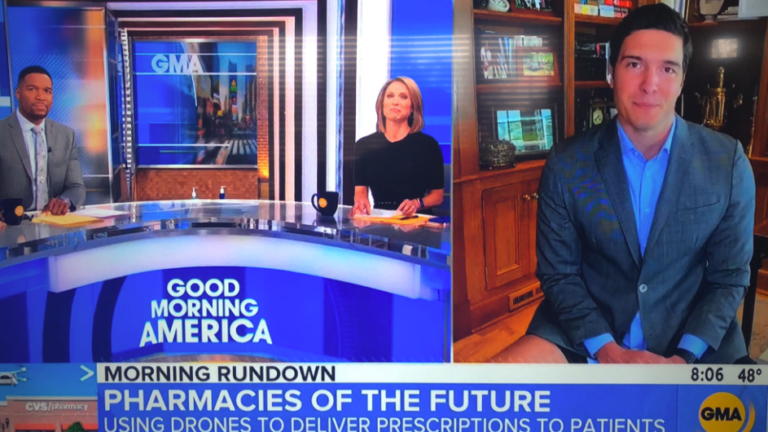 For most of his life, Will Reeve was known as the youngest son of the late Superman actor Christopher Reeve.
With any luck, the Western Massachusetts native might now be known for something else.
Reeve, who works as a reporter for ABC News, made a remote appearance Tuesday on "Good Morning America" to talk about the use of drones to deliver prescription drugs in the midst of the coronavirus outbreak and attempted the daring work-from-home ruse of wearing a button-down shirt and jacket — but with no pants — in his nationally televised live shot.
The only problem was that Reeve didn't line up his camera quite right. And viewers noticed.
Hey put some pants on my guy pic.twitter.com/PpCIBRrjP5

— Adam Graham (@grahamorama) April 28, 2020
Shortly after Reeve noted that the "the final leg" of the drone deliveries would be done by ground carriers, the video frame changed to reveal his own bare right leg.
Reeve — who has born at North Adams Regional Hospital near his parents' part-time home in Williamstown — promised on Twitter that he was in fact wearing shorts, as screenshots of his segment made the rounds Tuesday morning. However, the 27-year-old did express some alarm about the amount of thigh the clip showed.
"Yikes," he wrote.
Man the more I look at this the more thigh I see. Yikes.

— Will Reeve (@ReeveWill) April 28, 2020
"I will not be getting hired as a camera operator any time soon," Reeve added.
In fairness, Superman didn't exactly wear pants either.
I have ARRIVED*

*in the most hilariously mortifying way possible https://t.co/2NQ85QEJVr

— Will Reeve (@ReeveWill) April 28, 2020