Media
Comcast is imposing a data cap on home internet use in Massachusetts
The limit means customers will be hit with additional charges if they use more than 1.2 terabytes of data.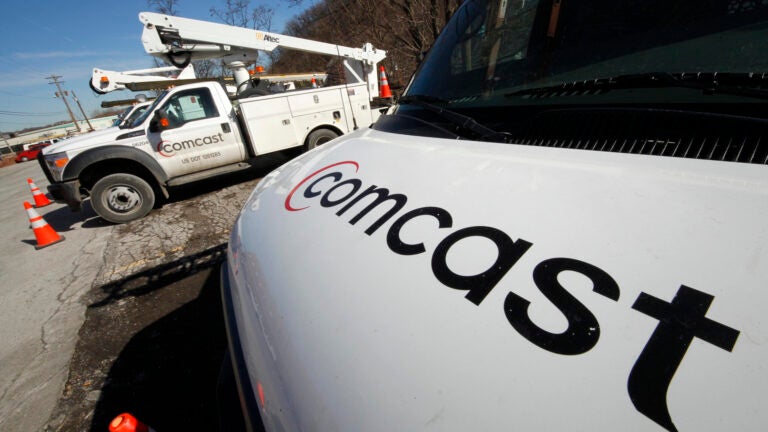 With home internet usage higher than ever due to the COVID-19 pandemic, Comcast is planning to impose a new cap on the amount of data customers consume in a dozen Northeastern states, including Massachusetts.
According to the telecom giant's website, a new 1.2 terabyte cap on monthly home internet data use will take effect in January for customers who don't have unlimited data plans.
Customers won't be charged for exceeding the limit in January and February. Beginning in March, the cap means that customers without unlimited plans would be charged $10 for every 50 gigabytes they use over the 1.2 terabyte limit, up to a maximum of $100 a month. However, the company is also providing customers a "one-time courtesy month credit," so April is the first month during which overage charges will apply.
Comcast's website also makes a point of noting that customers' internet service will not be shut off if they exceed 1.2 terabytes.
The data cap has already been in effect in 27 of the 39 states where Comcast provides service. The new change extends the limit to Connecticut, Delaware, Massachusetts, Maryland, Maine, New Hampshire, New Jersey, New York, Pennsylvania, Virginia, Vermont, West Virginia, and Washington D.C., as well as parts of North Carolina and Ohio.
The cap does not apply to customers with their $299.95-a-month Xfinity Gigabit Pro internet service plan, as well as those with business, bulk, or pay-as-you-go plans.
According to Comcast, about 95 percent of their customers do not reach the monthly 1.2 terabyte threshold, "even with the spike in usage as customers are educating and working from home during COVID-19." In a tweet this week, the company said 1.2 terabytes is a "massive amount of data" equivalent to streaming 500 hours of video or 3,500 hours of videoconferencing.
Still, an increasing number of customers are exceeding the limit — which was increased from 1 terabyte to 1.2 terabytes in July after being suspended for three months in the states where it had been in place. Back in 2016, Comcast said just 1 percent of customers used 1 terabyte a month, as The Verge reported at the time. Its statements this week indicate that five times as many customers are exceeding the increased 1.2 terabyte threshold.
Comcast — which does compete with Verizon Fios and RCN internet service in parts of Massachusetts — says on its website that customers will receive notification over email and text message if they reach 75 percent (email only), 90 percent, and 100 percent of the 1.2 terabyte limit. They'll also get notifications for each additional 50 gigabytes they use over the limit.
Get Boston.com's browser alerts:
Enable breaking news notifications straight to your internet browser.
A previous version of this article incorrectly stated the first month Comcast users in Massachusetts could be charged to exceeding 1.2 terabytes of internet data. It is next April, not March.