Media
Massachusetts lawmakers concerned that some Comcast subscribers could lose WCVB
"Consumers should not be caught in the middle."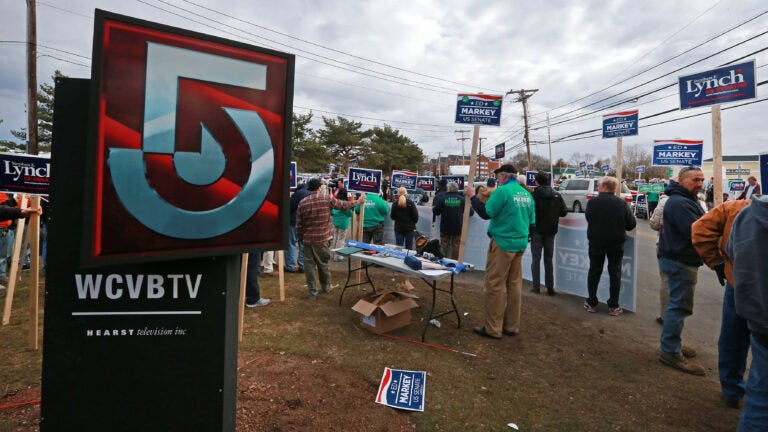 Could some Comcast subscribers in Massachusetts soon be forced to tune into a Rhode Island TV station for ABC programming?
Four members of the state's federal delegation are worried it could happen.
Sens. Ed Markey and Elizabeth Warren and Reps. Bill Keating and Joe Kennedy III expressed concern Thursday that subscribers to Comcast's Xfinity TV service in Bristol County could lose access to WCVB, amid news that the cable company and the Boston-based ABC affiliate's owner, Hearst, have yet to reach a new agreement.
"Particularly during the ongoing COVID-19 pandemic, loss of access to this station would be harmful to Bristol County viewers who rely on state-specific announcements to stay healthy and safe," the four Massachusetts Democrats wrote in a letter to the leaders of Comcast and Hearst.
Comcast alerted subscribers in the southeastern Massachusetts county last month that WCVB "may be removed" from their TV package on Dec. 22.
The reason?
Bristol County is technically part of the Providence market, and Comcast says it will drop 35 "neighboring market" TV stations across the country if it can't reach a new agreement with Hearst.
The potential change is in places where Comcast pays twice to air two local affiliates of the same broadcast network. For example, the Springfield area — which currently gets both WCVB and the Western Massachusetts city's own ABC affiliate, WGGB — was also listed among the places that could be affected.
Subscribers in Bristol County would still get Providence's ABC affiliate, WLNE, for the broadcast network's national programming and Rhode Island-area local news. However, for decades, Bristol County subscribers also have had WCVB — among other Boston-based broadcast affiliates — for their home state's local news and other unique programming, such as "Chronicle."
Comcast spokesperson Marc Goodman said Thursday that the company is required to notify customers of any potential channel drops, but stressed that it's very possible they could reach an agreement with Hearst.
"Comcast's agreements with broadcasters expire from time to time," Goodman said. "We are currently negotiating with Hearst to continue carrying the signal of its stations."
Markey, Warren, Keating, and Kennedy aren't taking sides in the negotiations.
But in the midst of the pandemic, they say it's critical for Massachusetts residents to maintain their access to in-state news.
"Updates and recommendations from the State House must reach every corner of the Commonwealth, as communities across Massachusetts face enormous public health and economic challenges," the lawmakers wrote.
The group noted how, after years of negotiations, the federal delegation was able to help bring back WWLP, the Springfield-based NBC affiliate, for Spectrum subscribers in the Berkshires, just as COVID-19 took hold on Massachusetts in March.
"We make no representations as to the merits of either side's position in any ongoing discussions, as these are contractual discussions between private parties," the letter continued. "We simply encourage both parties to pursue good faith negotiations in this matter so that Bristol County residents continue to receive important Massachusetts information, including emergency alerts, sports, and daily news. Consumers should not be caught in the middle."
Get Boston.com's browser alerts:
Enable breaking news notifications straight to your internet browser.