Media
'Beat the Press' canceled by GBH
The program hosted by Emily Rooney had been on a summer hiatus.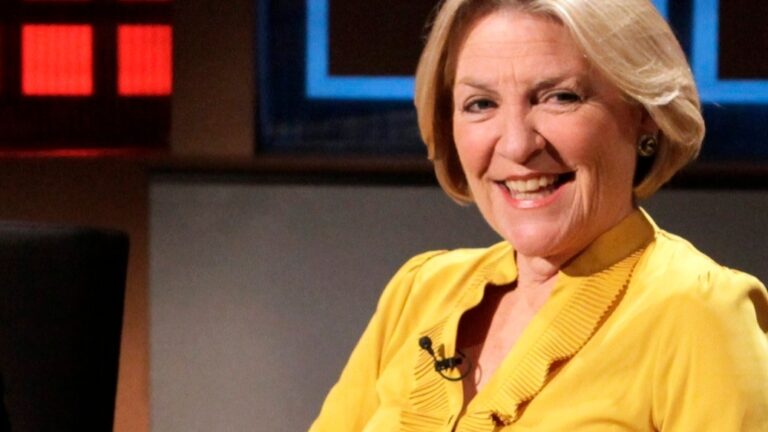 A long-running local television program that examined the media was canceled on Friday.
GBH announced it is discontinuing production of "Beat the Press" with Emily Rooney, which had been on a summer hiatus. In a statement, the organization said the move comes as GBH News deepens its "focus on audience-centered local stories, and concentrating its editorial efforts on the critical issues of education, social justice, Covid/public health and politic."
"This was a difficult decision," Pam Johnston, general manager of GBH News, said in a statement. "'Beat the Press' has been one of GBH's longest running news shows and has provided viewers with informative and thought-provoking insight, commentary and perspective on the workings of the media. We are grateful to Emily Rooney for her award-winning work, her dedication to her craft, and her many contributions to GBH over 24 years."
Rooney, the creator and former host of Greater Boston, has been with GBH since 1997.
She's been hosting "Beat the Press" for 22 years, according to regular panelist Dan Kennedy.
"It's hard to put into words what I'm feeling right now," Kennedy wrote on his blog, Media Nation, on Friday.
"I haven't had a chance to talk with Emily yet, but I wish her all the best," he added later. "She is a legendary figure in Boston media, as news director of WCVB-TV (Channel 5), at the national level and, for the past quarter century, at GBH News. It will be interesting to see what she does next."
GBH is also canceling the national radio series "Innovation Hub" with Kara Miller, but the program will continue to air through mid-November via national distribution by PRX.
Newsletter Signup
Stay up to date on all the latest news from Boston.com