Media
Boston weekly newspaper, Transcript TAB, sheds its print edition
The decision is similar to many recently made for several other Gannett-owned newspapers in eastern Massachusetts.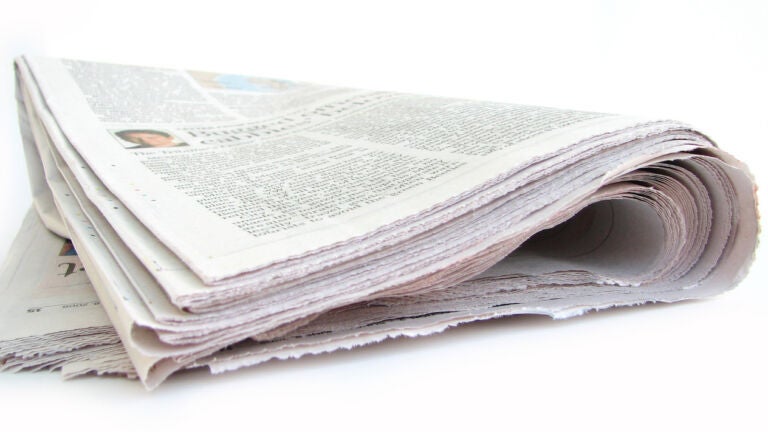 The Transcript TAB, a weekly newspaper serving four Boston neighborhoods, has, like many of its fellow publications, officially entered a digital-only future.
The print edition of the TAB, which serves West Roxbury, Roslindale, and Allston/Brighton, ceased on Dec. 1, according to WickedLocal, the newspaper's online home.
"The Transcript TAB and its parent company, Gannett, understand many readers value and depend upon the news and information they find weekly in their print products," the newspaper's staff wrote in an article published on Nov. 10. "The company's focus on digital news presentation helps ensure continued delivery of valuable community journalism and effective platforms for advertisers."
The decision follows Gannett's shrinking footprint in the Boston and Massachusetts at-large news industry.
According to media critic and Northeastern University journalism professor Dan Kennedy, at least six other Gannett-owned papers have announced plans to forgo a print edition in the past month, including the Braintree Forum. (Kennedy, in a post to his "Media Nation" blog last month, noted his count of a half-dozen outlets "may or may not be comprehensive.")
The TAB was first published in 1930 as the Parkway Transcript, and it primarily focused on Roslindale, according to a history cited by Universal Hub and penned in the 1970s by Richard Davis, who took stewardship of the paper from his father.
The modern-day TAB is a product of the changing media landscape.
Notably, the paper's declared coverage zones of Allston/Brighton — on Boston's west side — and West Roxbury, and Roslindale — on the city's southern border — share little in common with one another, geographically or otherwise.
But the zones were merged in 2019 when then-owner — GateHouse Media, which was later bought by Gannett — combined the Allston/Brighton TAB with the West Roxbury/Roslindale Transcript to create the paper that now exists.
While residents in those four neighborhoods can continue reading the TAB online, there remain other weekly papers that offer a free print edition.
The Bulletin Newspapers, Inc., based in Norwood, print both the Boston Bulletin and the West Roxbury-Roslindale Bulletin.
In an emailed statement to Boston.com on Monday, Dennis Cawley, co-publisher of Bulletin Newspapers, said the recent announcement by Gannett to end the print edition is "unfortunate, yet not surprising."
"Local news reporting is becoming more and more difficult to maintain as a viable business operation," Cawley said. "The business model we have consistently adhered to for almost 30 years has been to myopically focus on quality local news generation, assuming readership and advertising would become a natural byproduct of our efforts.
"To date, it has worked for us," he added.
Newsletter Signup
Stay up to date on all the latest news from Boston.com