Media
After going gray, a news anchor found herself the focus of the story
Lisa LaFlamme was dismissed after a decades-long TV career, not long after she stopped dyeing her hair, setting off debates across Canada about sexism, ageism, and going gray.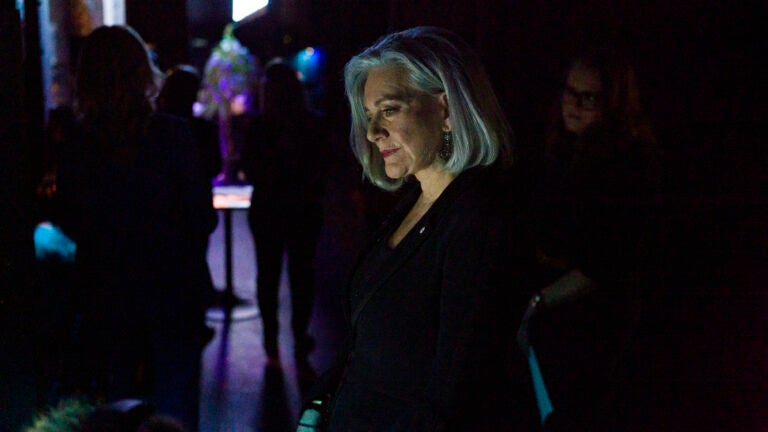 TORONTO — Lisa LaFlamme had barely settled in at the back of the cafe when two women approached her in quick succession. You're so beautiful, said the first, while the other slipped LaFlamme a note on yellow-lined paper.
"Thank you for being 'you,'" read the message written in neat cursive by "an admirer."
The fleeting interactions, which took place during a recent interview in Toronto with LaFlamme, 58, were laden with the unspoken. Perhaps little else needed to be said among three similarly aged women meeting by chance in Toronto, half a year after LaFlamme was ousted as one of the nation's top news anchors amid charges of ageism and sexism.
"People are so amazingly kind," said LaFlamme, her eyes welling up. "The support has been mind-blowing. It's really been a shock to me."
A household name in Canada for decades, LaFlamme was unceremoniously dismissed last summer by CTV, the country's largest private television network, after what her employer described as a "business decision" to take the program "in a different direction." Although her national newscast at CTV had been one of the most watched and she had won a national award for best news anchor just months earlier, LaFlamme was left to sign off without a proper farewell.
Instead, in a poorly lit, two-minute, makeshift video uploaded on her Twitter account, she said, "At 58, I still thought I'd have a lot more time to tell more of the stories that impact our daily lives."
Her departure set off multifaceted debates across Canada, especially after The Globe and Mail newspaper reported it may have been linked to LaFlamme's hair — which she had chosen to let go gray during the pandemic when hair salons and other businesses shut down. The network's owner, Bell Media, which denied that "age, gender and gray hair" had been factors, named a 39-year-old male correspondent, Omar Sachedina, as her successor.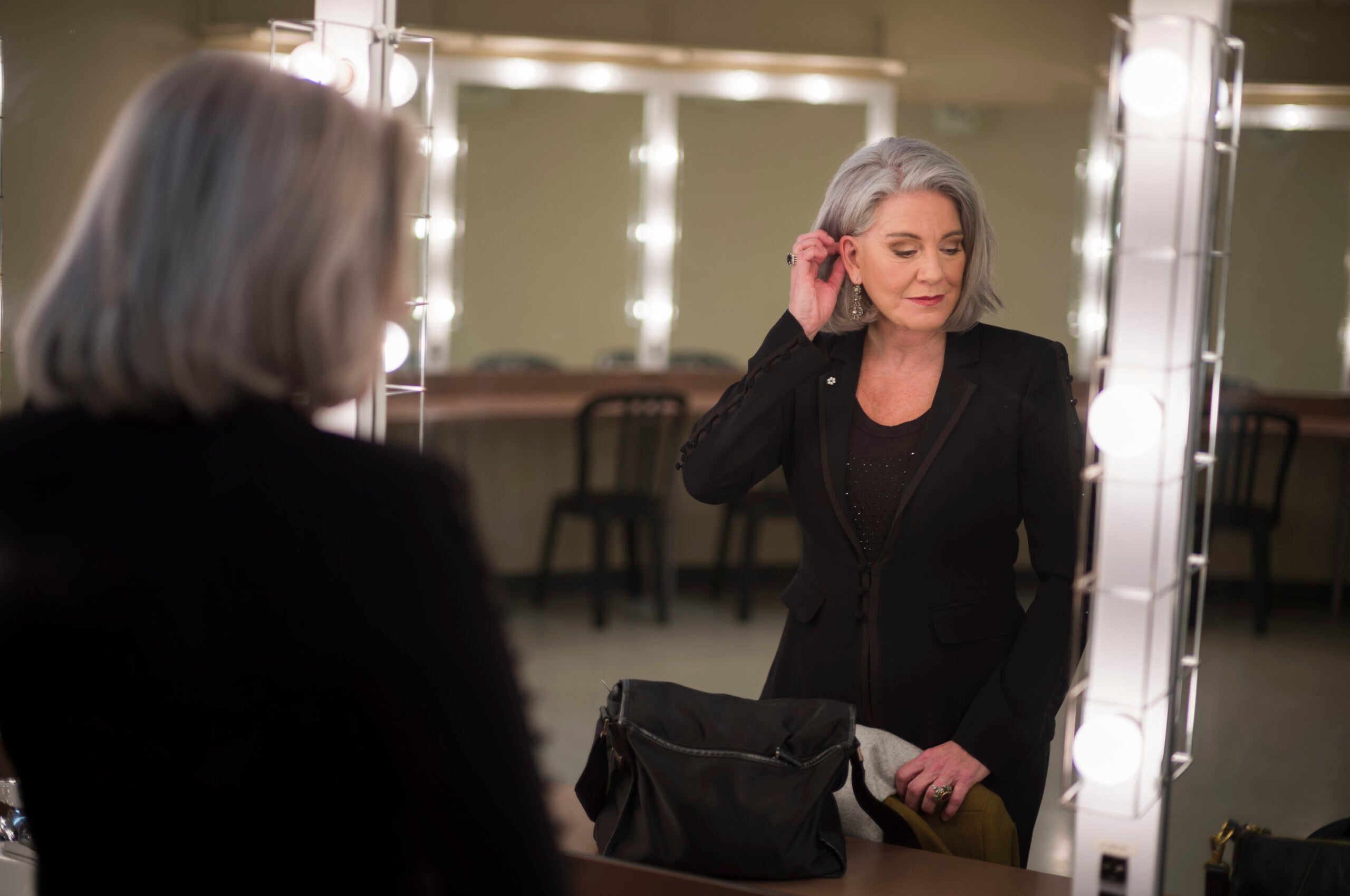 "It was a complete surprise when they decided to terminate her contract early because there was no obvious evidence that CTV was in particular decline or was actually doing poorly," said Christopher Waddell, a professor emeritus of journalism at Carleton University and a former news producer at CBC, the public broadcaster. He added that LaFlamme's 11-year tenure as anchor of "CTV National News," the broadcaster's flagship newscast, had been considered a ratings success, especially compared with its main rival at CBC.
CTV's owner did not return several emails and calls requesting comment for this article. LaFlamme declined to give details about her dismissal, citing a mutual separation agreement.
In the immediate wake of the controversy over her ouster, Mirko Bibic, the CEO of Bell Canada, issued a statement that said, in part, "the narrative has been that Lisa's age, gender or gray hair played into the decision. I am satisfied that this is not the case."
During a nearly two-hour interview, LaFlamme spoke about emerging from half a year of silence, displaying a journalist's understanding and resignation that her departure would overshadow, for the time being, a long career highlighted by reporting in New York a day after the 9/11 attacks and many trips to Afghanistan and Iraq.
"The most comments I ever received were not for months in Baghdad or Afghanistan, or any story, but when I let my hair grow gray — bar none," LaFlamme said. "And I will say this, 98% positive, except a couple of men and a woman — it's funny that I can actually remember that — but they were summarily destroyed on social media because women do support women."
LaFlamme said she has yet to map out her professional life for the years ahead. But her calendar is filling up with long-standing commitments to help other women, including a public talk for Dress for Success, a private organization providing free professional clothing to women. LaFlamme was also planning a weekslong trip to Tunisia and Congo to make short documentaries on female African journalists for Journalists for Human Rights, a Toronto-based organization.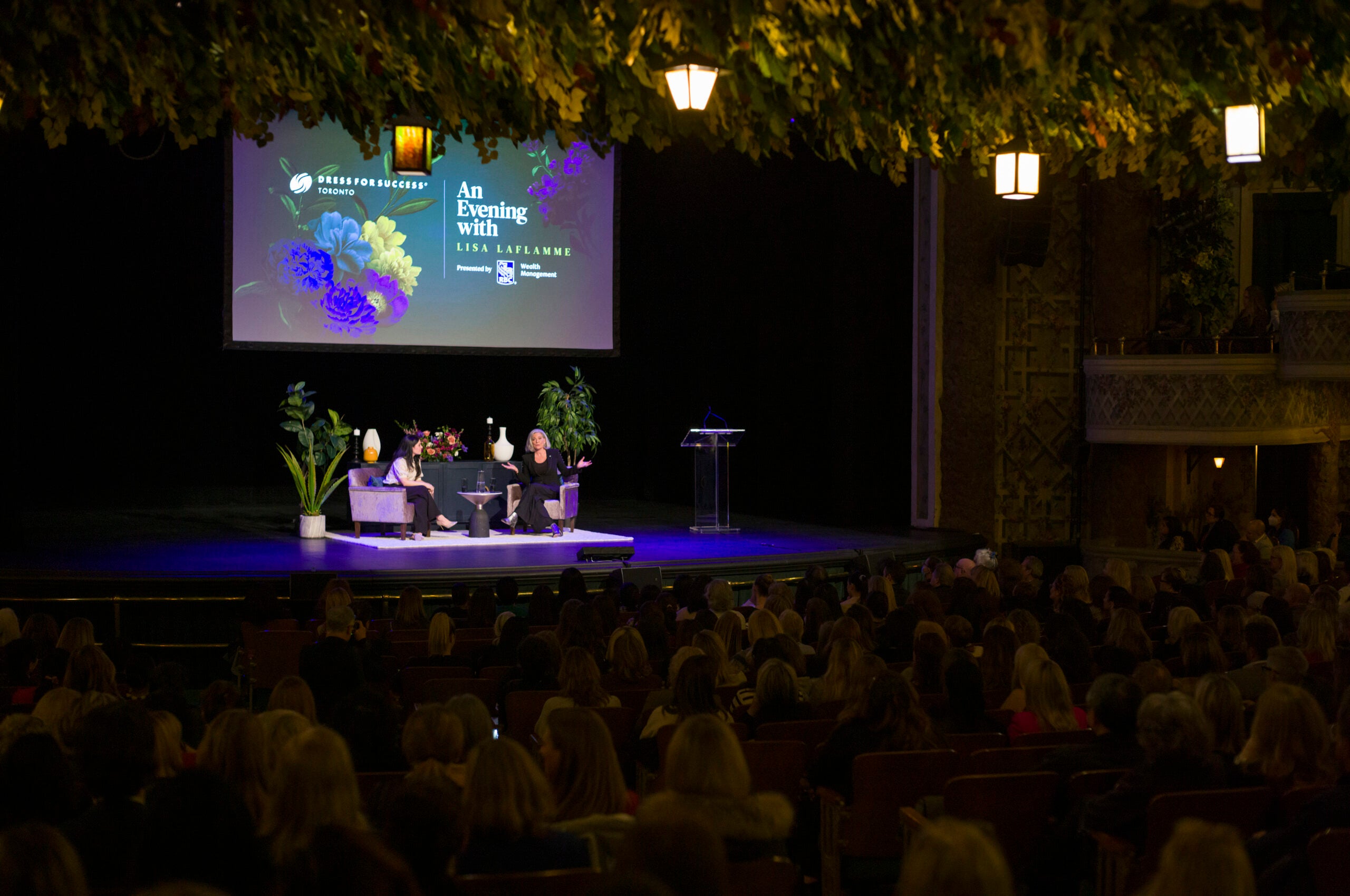 She shares a home in Toronto with her husband, Michael Cooke, a former editor-in-chief of The Toronto Star, but regularly visits her hometown, Kitchener, Ontario, a small city 60 miles southwest of Toronto, where her mother and sisters still live.
Growing up there, she attended an all-girls Roman Catholic school and used to go home for lunch, with her three sisters and parents, "news junkies" both.
"My father was a contractor and would come home every day at lunch, and I'm in grade school, and the conversation was about the morning talk shows and the topic of discussions," LaFlamme said. "And, of course, the last 15 minutes of lunch was Fred Flintstone."
Hungry to discover the world outside Kitchener, she jumped at an offer through her school to work as a nanny for two years in France. Unable to make any French friends at the time, she said the experience helped her understand the alienation felt by some immigrants to Canada — "not to get to meet someone in the country you're living in."
After college in Ottawa, Ontario, LaFlamme earned a part-time job at the CTV affiliate in her hometown after waiting six hours — without an appointment — outside the news director's office.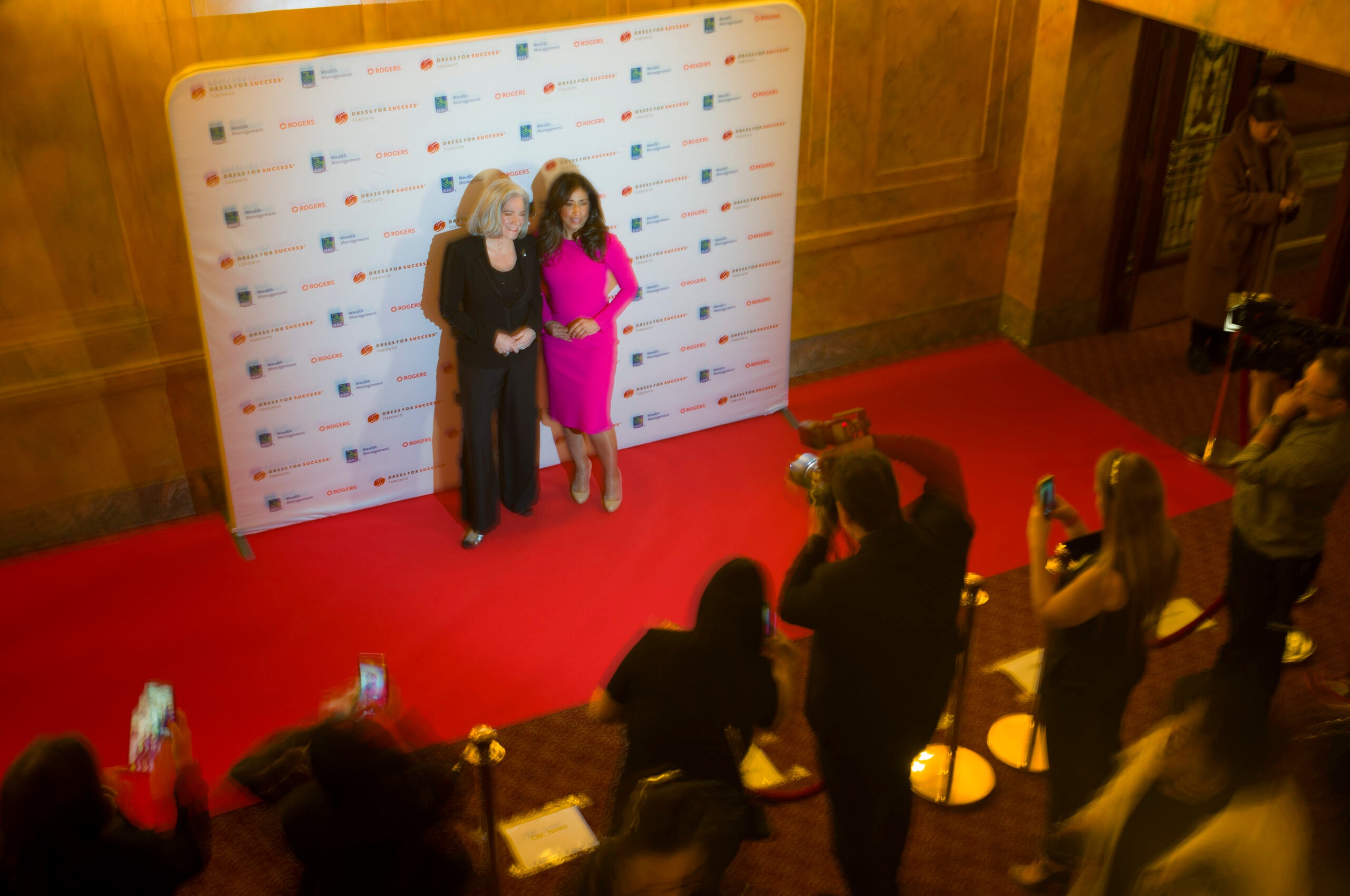 She keeps "vivid memories of not being taken seriously" as a female reporter — walking past an office inside which three senior managers were "watching and laughing at one of her stories." Or the time a male colleague commented about a navy blue dress she had picked out carefully during a trip to Paris: "How is anybody going to take you seriously in that?" she remembered him telling her.
"Just a classic navy blue suit, the skirt went below the knee, nothing, nothing, nothing sexy whatsoever," LaFlamme said. "I'd wanted a navy blue suit because I thought it equaled professionalism."
In the newsroom in the 1990s, she recalled, pictures of scantily clad women ripped from the local tabloid paper were put up on the walls of the edit suite.
Over the years, she received letters from two male colleagues apologizing for the way they had treated her, she said.
"I don't know if they were going through the 12-step program or what," she said.
Her career took off rapidly after she joined the CTV network in 1997, and she was soon on a shortlist of potential successors to Lloyd Robertson, CTV's top anchor for 35 years until his retirement in 2011 at age 77, when LaFlamme replaced him.
The National Post, a national daily, had handicapped LaFlamme's chances back in 2001 by commenting she was "known for looking better in person than on TV." A veteran television news executive recalled in an article in The Toronto Star that he had once tried to hire LaFlamme but was overruled by his boss who "didn't like her hair."
A decade into her successful tenure as CTV's top anchor, LaFlamme faced a predicament in the first wave of the pandemic in 2020 when hair salons closed. She had been dyeing her prematurely graying hair since her 20s. She took Nice 'n Easy over-the-counter dye with her on reporting trips — coloring her hair in the women's toilets at Kandahar Airfield and in a Baghdad bunker where brown water came out of a spigot jutting out of a wall.
At the start of the pandemic, LaFlamme hid the gray with spray dye.
"There was hair dye on my pillowcases — and I also had menopause and had night sweats — and the pillowcases were disgusting," LaFlamme said.
She said she started letting her hair go gray during the pandemic's second wave, inspired by an older sister who had done the same and a female boss who endorsed the decision.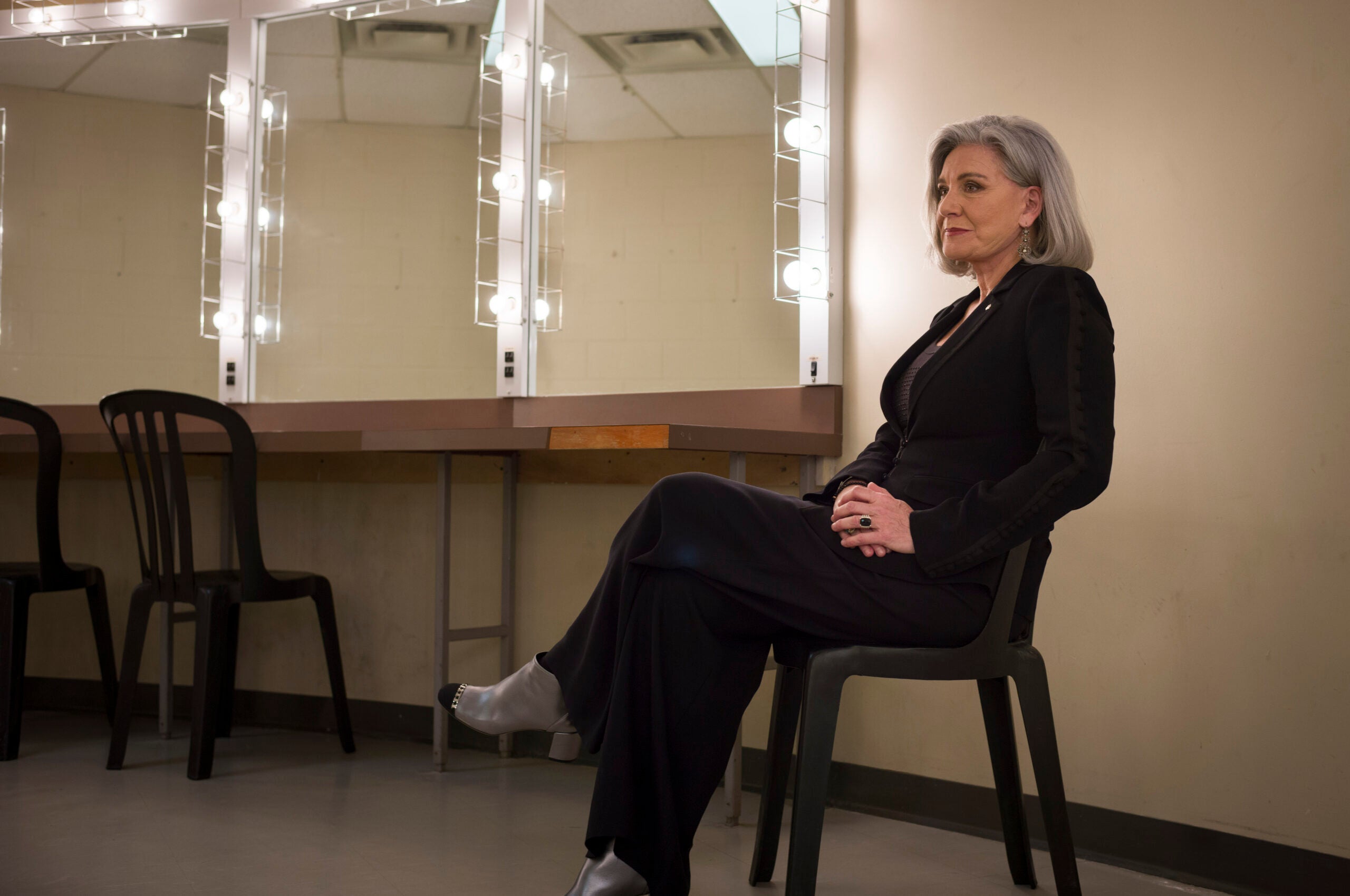 The reaction, she said, was overwhelmingly positive. In a year-end roundup program, she joked, "Honestly, if I had known that the lockdown could be so liberating on that front, I would have done it a lot sooner."
But the decision was criticized by the head of CTV News at the time, who, according to The Globe and Mail, asked in a meeting who had approved the decision to "let Lisa's hair go gray." LaFlamme also disagreed sharply with her boss over news coverage and resources, according to The Globe.
As the interview wound down, LaFlamme, checking her phone, frowned at the havoc her new chocolate Lab puppy had wreaked in her living room: a chewed-up jute rug. She needed to take care of the dog and to prepare for her talk for Dress for Success in two days.
"It's an organization that really helps women get back into the workforce, and for years I donated suits to the organization," she said. "Isn't that funny?"
This article originally appeared in The New York Times.