Media
Howie Carr 'getting care' after fainting during show
The radio host is "doing better" after the Monday incident, his family said.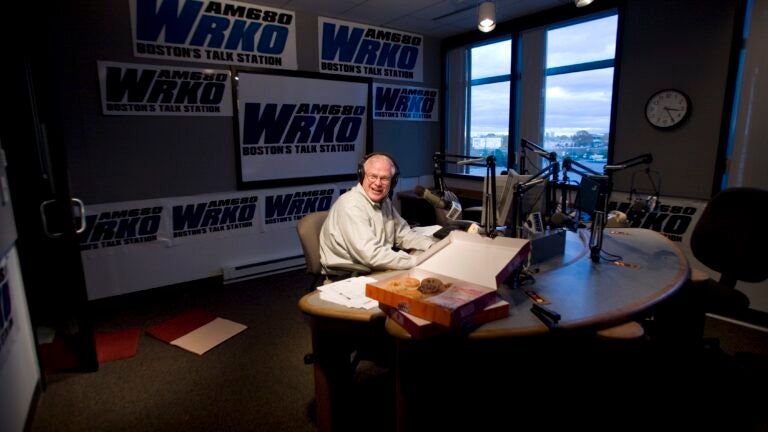 Howie Carr is recovering after fainting while hosting his talk radio show on Monday.
"Thank you for all your thoughts and prayers for Howie … He is getting care now and doing better," his family said in a statement.
According to Boston 25 News, Carr appeared to pass out behind the microphone during a show on Monday and the station ran commercials before bringing on another host.
The 71-year-old host of "The Howie Carr Show," which is syndicated on more than 20 stations, told the Boston Globe that he's "fine."
He told the newspaper that he and his family had been sick over the weekend with a stomach bug and that he returned to the show too quickly.
"I apologize for getting sick on air," he said.
Carr's wife told Boston25 News that the radio host and Boston Herald columnist caught norovirus from one of the couple's grandchildren.
Most people recover from norovirus, which causes inflammation of the stomach or intestines, in one to three days, according to the Centers for Disease Control and Prevention.
Carr plans to take a few days off from his show as he recovers, according to Boston 25 News.
Newsletter Signup
Stay up to date on all the latest news from Boston.com