Movies
Mark Wahlberg's Boston Marathon movie will film at MIT
And also in Dorchester.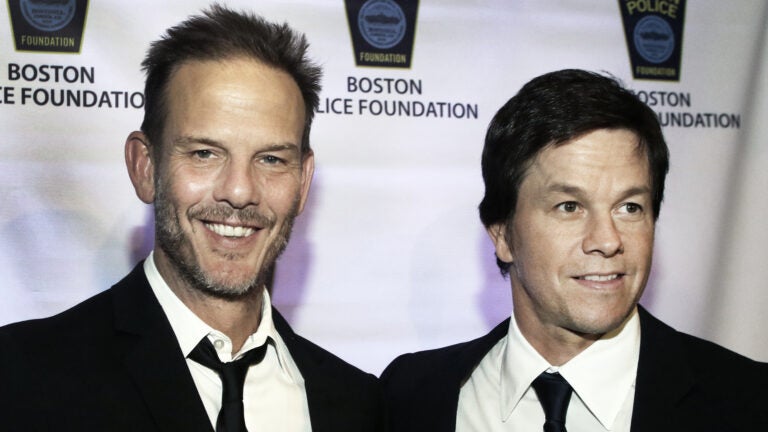 Mark Wahlberg's new movie Patriots' Day, based on the 2013 Boston Marathon bombings and the manhunt for the Tsarnaev brothers that followed, is beginning production in Massachusetts.
MIT News posted a letter on Thursday that had been emailed to the MIT community by the school's executive vice president, Israel Ruiz. The note addresses the film crew's intentions of filming on campus.
According to the letter, Patriots' Day is including slain MIT police officer Sean Collier as a character. Collier was shot and killed by the Tsarnaevs in his patrol car on campus three days after the Boston Marathon bombings.
"[Director Peter Berg] has asked for MIT's permission to film on our campus entirely peaceful scenes of Sean driving to campus, walking to a room, and talking to graduate students," Ruiz wrote. "We and Mr. Berg agree that the scene depicting Sean's murder will not be filmed at MIT."
Ruiz wrote that he anticipates that Berg and the filmmakers will be on campus for three days in June, following MIT's commencement. Exact dates and locations have not yet been determined.
Also Thursday, a flier that had been taped up to alert Dorchester residents about another filming location in the Belfort Street area made its way around Twitter.
Notices about filming "Patriots Day" taped to doors on Hallam Street in Dorchester. #7News pic.twitter.com/HIyCamz4KM

— jay svoboda (@jaysvoboda) March 24, 2016
According to the flier, most of that location's filming will take place inside a residence, but the film crew will use designated streets in the neighborhood to accommodate parking and space for equipment.
The shoot in Dorchester will take place for one day on March 30.