Music
'We need to put the health and well-being of our musicians first': Boston Symphony Orchestra cancels East Asia tour
The 2020 tour would have featured performances in Seoul, Taipei, Hong Kong, and Shanghai.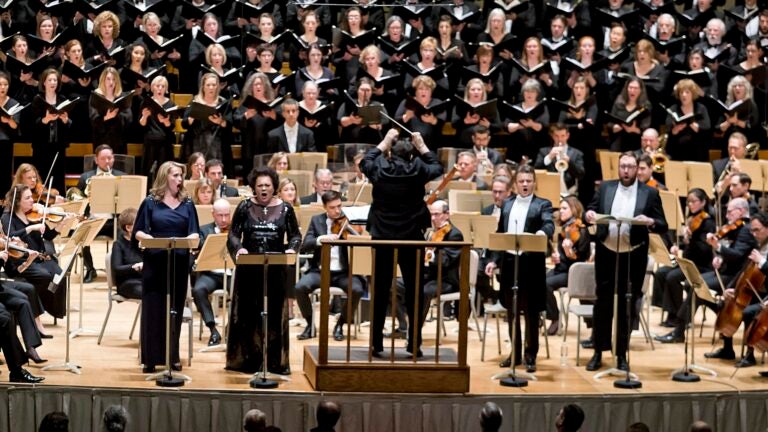 The Boston Symphony Orchestra's East Asia tour has been cancelled as growing concerns loom over the spread of the deadly new coronavirus.
While the Centers for Disease Control and Prevention reported that the health risk in the U.S. is still low, on Jan. 27, they issued a level three travel health notice, which recommends all travelers avoid nonessential travel to China.
The symphony's four-city tour led by director Andris Nelsons would have traveled from Feb. 6 to Feb. 16, according to a BSO press release, but after discussion between Shanghai Oriental Art Center — which has made cancellations in its own upcoming performances — and the tour's other presenters, they've decided to prioritize their musicians' health. 
"We are all deeply disappointed that we will not be able to perform for the wonderful audiences in Seoul, Taipei, Hong Kong, and Shanghai," BSO President and CEO Mark Volpe wrote in the release. "At this time of grave concern over the spread of the new coronavirus, our thoughts continue to be with those most directly affected by this serious public health crisis."
The orchestra has only cancelled two other international performances in the past: once in 1960, during the Asia-Australasia tour which skipped an appearance in Seoul, South Korea because of political unrest, and again in Beijing after the Chinese embassy in former Yugoslavia was accidentally bombed in 1999.  
The 2020 trip would have been the BSO's 29th international tour since the orchestra was founded in 1881, and its first appearance in Seoul. 
"We greatly appreciate everyone's understanding that we need to put the health and well-being of our musicians first and foremost," BSO Music Director Andris Nelsons said. "Please know that we are all passionately committed to a future visit to East Asia soon."
To replace the time they would have spent touring, orchestra officials said they're considering scheduling extra concerts and events for the next two weeks in Boston, one of which may be a free community concert.  
Nelsons expressed his thanks to everyone involved in making the tour possible, and his regret to anyone impacted by the virus. 
"We all feel deep gratitude to the many wonderful people who worked so hard at every level to organize and support this tour," he said. "Most importantly, our hearts and prayers are with everyone who has been affected by the coronavirus."