Music
Can Boston salvage September's NKOTB show? Hang tough, says Marty Walsh
"We're hanging tough, taking this step by step."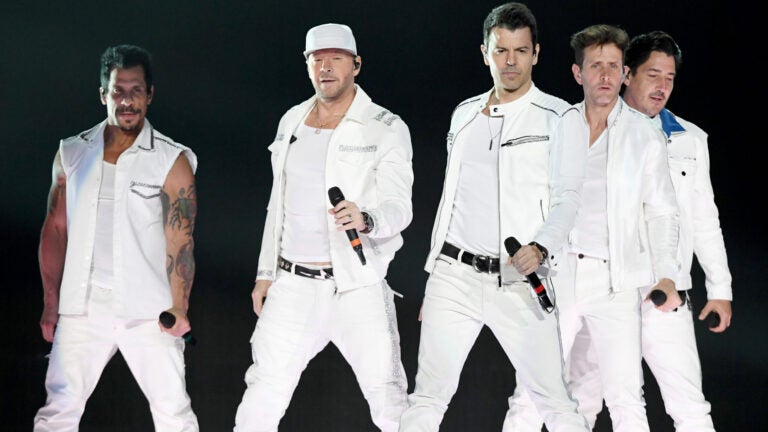 Mayor Marty Walsh may be dead serious when it comes to enforcing Boston's social distancing guidelines during the coronavirus pandemic, but that doesn't mean he's lost his sense of humor — or his apparent knowledge of "New Kids On The Block" song titles.
Walsh's announcement that Boston would not allow any parades, festivals or other events with large crowds until at least Labor Day drew a response on Twitter from Joey McIntyre of the legendary Dorchester boy band, who noted that NKOTB's Fenway show is scheduled for Sept. 18, 11 days after Labor Day. "So you're telling me there's a chance," he offered.
@MartyForBoston, you said no big events til #LaborDay. The @NKOTB show at #Fenway is Sept 18th…
So you're telling me there's a chance.https://t.co/WlhhSY04kq

— Joey McIntyre (@joeymcintyre) May 9, 2020
And Walsh, for his part, didn't crush McIntyre's hopes (or those of the band's millions of presumably-now-middle-aged fans), responding with some words of wisdom sure to be familiar to anyone who turned on a radio between 1986 and 1994.
We're hanging tough, taking this step by step. https://t.co/rEaYheeFn4

— Marty Walsh (@MartyForBoston) May 9, 2020
Maybe Marty should have also asked "Didn't I (Blow Your Mind)," since the Twitter responses came fast and furious from a (mostly) tickled populace.
Well Played Mayor ! pic.twitter.com/EvmUpWWnUF

— Robyn Lynne (@whatwouldtb12do) May 9, 2020
Mr. Mayor may have the right stuff, @joeymcintyre

— Jen Griffith (@Jen__Griff) May 9, 2020
Marty, am I to assume that Billy Joel's concert at Fenway in August will be Movin' Out?

— Peter Conley (@talkinaway) May 10, 2020
Which is not to say there weren't those generally unhappy with what they see as the draconian nature of Walsh's approach to "flattening the curve" in Boston.
Marty's up for re-election next year. Remember this is the guy that destroyed our city. Remember all the small business that will never reopen due to Marty's extended draconian lockdown. Remember the lives ruined by Marty Walsh. Let's make this Marty's last term.

— ……. (@Jimmyd9999) May 10, 2020
Meanwhile, Joey and company (Jonathan, Jordan, Donnie and Danny, natch) probably shouldn't get their hopes up: Given what Mayor Walsh had to say about summer events, it's certainly possible we'll see those guidelines extended — you got it — further into September, and possibly beyond.
If your event brings crowds together in close contact–like a concert, a road race, or a flag raising– you should start looking at alternatives now.

— Mayor Marty Walsh (@marty_walsh) May 8, 2020